Keeping an eye on your kid's smartphone can be done in two ways; the first method is the traditional one wherein you go through the child's device and try to figure out how they are using it. However, it has downsides such as (a) it's a hassle, (b) it's not accurate, and (c) you might not get to know the truth as there is an option called delete.
The second and smart way is to use a parental control app, and the following list will help you pick out one. Hence, read on to find out more:
1- Google Family Link
Apart from building the Digital Wellbeing tool for Android smartphones, Google also has a parental control app for child phone monitoring.
The Google Family Link app allows you to set screen limits, set day or night usage restrictions, and allow or block apps as per your choice. The app, much like various apps to monitor child's phone, requires you to agree to the terms and conditions, set up an account, and install the Google Family Link for children and teens app on your child's device.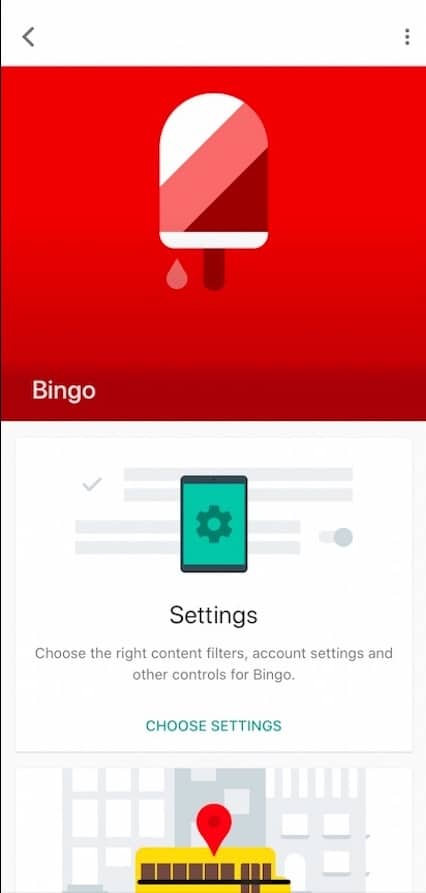 Additionally, the app allows you to customize the parental controls. While the app is easy to use and there isn't much you have to do in order to use the parental controls, setting up the accounts can be a hassle as it took me a while to set it up and finally use it.
2- Norton Family Parental Control
Norton Family Parental Control is an app to monitor kids' phones and is one of the Norton apps, which provides various services to a user. The app requires you to sign up first (on both your and your child's smartphone) and accept a couple of terms and conditions before you start.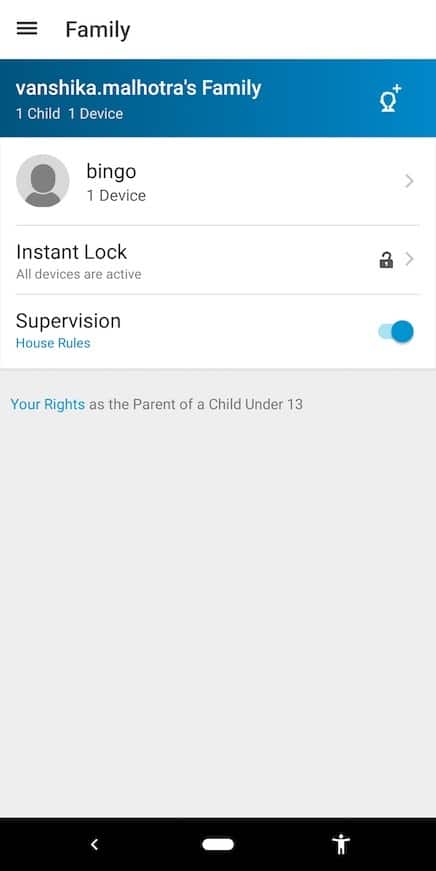 When setting up, you have to select the level of surveillance, which is different for different age groups. You can set up accounts for each of your children and both the accounts remain separate so that monitoring becomes easy.
Selecting any of the accounts will display three sections, namely Alerts, Activity (location, time on the smartphone, social media, video, apps, and more), and Rules. You can enable or disable the various rules set for phone monitoring. Additionally, the app allows you to lock your child's devices if a need arises to do so.
3- Parental Controls and Kids GPS: Kaspersky SafeKids
The parental control app by Kaspersky has a familiar process of commencing; you are required to create an account and accept the various terms and conditions. Following this, you have to install the app on both your and your kid's smartphone, so that it gets easier to keep a close eye on the child's activities.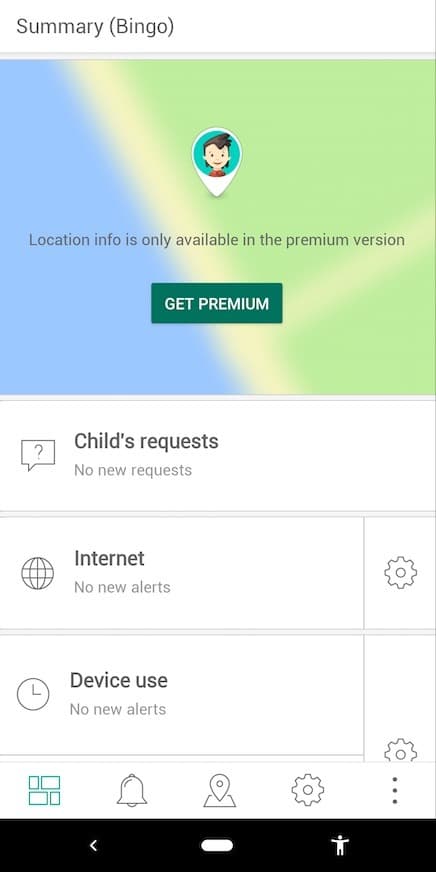 The app has four sections: Summary, Alerts, Activities, Settings, and Additional for easy access to various options on the app. The free parental control app allows you to track your child's location, internet usage, app usage, and more; you can enable these customizations as per your choice.
In addition to this, you can set a pin or fingerprint authentication so that your app usage remains safe. You can even lock the app on your child's device so that they don't uninstall the app. Furthermore, the app can be upgraded to several plans to access new and enhanced features.
4- Screen Time
The app lets you limit screen time, apart from providing a couple of Android and iPhone parental controls. The app follows the usual process of setting up; you have to sign in, download the app's kid version on your child's device and enter the provided pin to start using it.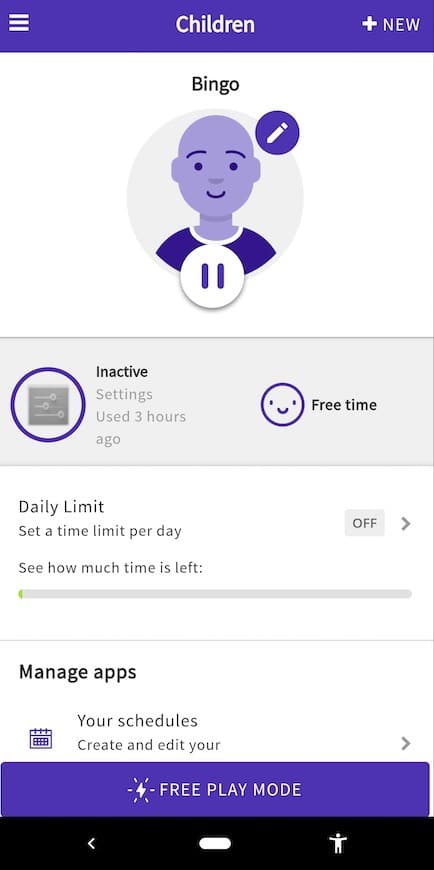 The app lets you keep track of your child's smartphone usage and limit it accordingly. But the feature that sets it apart from other parental control apps is that it allows you to provide your child with tasks. If they perform the tasks well, they can get extra screen time to use apps. The tasks could include the homework or any chores you want them to do. This will eventually lead to a win-win situation for both you and the child.
Additionally, the app allows you to set pins, track the child's location, upgrade to the paid version of the app and has a Free Play mode that allows the kid to use the device normally, without any restrictions.
Since it's important to know how your child uses the smartphone (you need to protect them from cyber crime and more), I hope my list of best parental control apps is able to help you keep a close eye on your child.