For a while now Samsung's Neon Project is talking about the city. The Korean tech giant plans to produce realistic robots like human beings that can be used as virtual receptionists, journalists, guides, etc.
Such automated organizations are based on data obtained from real people. Their sounds, gestures, and even words may be produced.
Leading the project, computer human interaction researcher Pranav Mistry has now posted a Tweet that shows that Samsung is ready for the ongoing Consumer Electronics Show technology demonstration.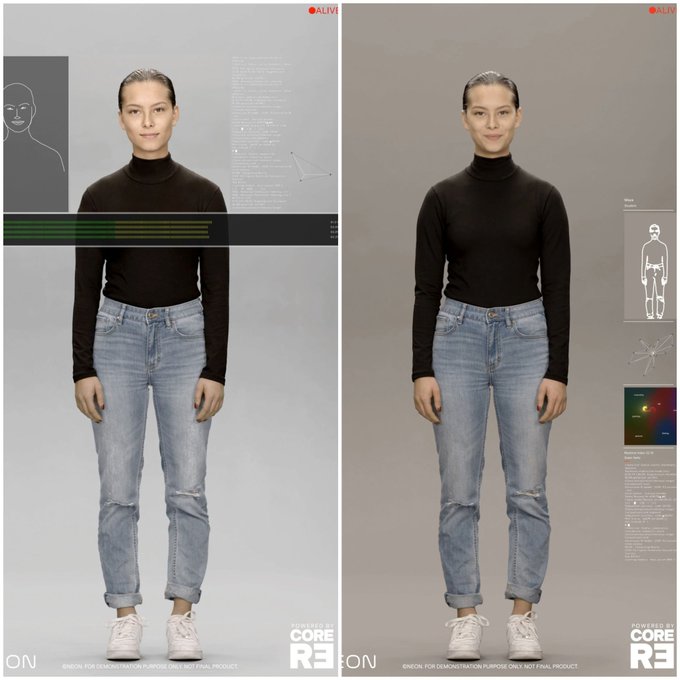 He has also revealed that Neon can now: "autonomously create new expressions, new movements, new dialog (even in Hindi), completely different from the originally captured data".
A still image doesn't reveal much, but the video included below demonstrates exactly what this technology is capable of.
The video details how well Neon is capturing and translating data from real humans into extremely lifelike projections. For example, the voice and appearance of Chelsea Militano's avatar can not be distinguished from the actual news reporter.
However, it's still quite early for humanoid robots. We will have to wait and see whether these avatars can live up to these expectations. Several other questions will also be answered soon as Samsung is expected to showcase Neon today at the CES 2020.