Coronavirus spreads and is very tough to protect against it. We present the Dua for Coronavirus Protection as tought us by our Prophet MUHAMMAD (PBUH).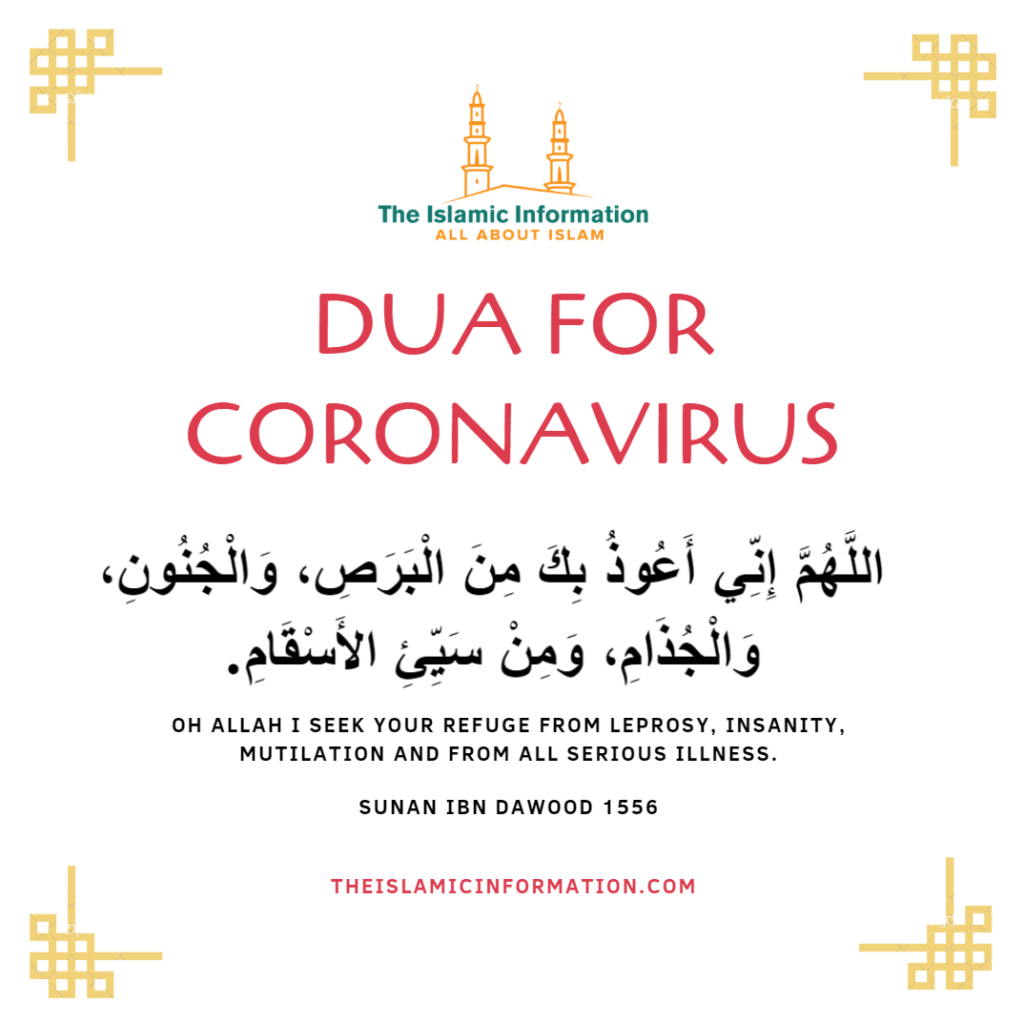 ALLAHUMMA INNI AUDHUBIKA MINAL BARSI, WAL JUNOONI, WALJUZAAMI, WA MIN SAYYIL ASQAAM
How many times should you read it?
You can read dua for coronavirus as much as you can, reading it after every Salah is suggested by the scholars.
The Symptoms of Wuhan Coronavirus?
The virus develops pneumonia. The ill people are known to suffer from fever, coughs and breathing problems.
In acute scenarios, it can cause the failure of organs. As it is viral pneumonia, antibiotics won't be useful. Therefore, the antiviral drugs we opt against flu would be of no use.
People may get support for their lung's performance, fluids, and other organs if they get admitted to the Hospital. Their recovery depends upon their immune system's strength. Most of the deaths have happened to those people, who were aged or who had a poor immune system.
It has been verified by the Chinese health commission that it can spread from person to person. Cases of more than 2.700 have been registered by Chinese authorities, and deaths until 56 occurred as of 27 January.
In fact, a nurse in China said it had affected more than 90,000 people. The infection rate has increased over the last week and is estimated to spread across thirteen provinces in China. Looking outside China, the United Kingdom is secure as no case has been identified.