The new version (10.1.1.305) is available on the AppGallery, which is the app store owned by the Chinese giant. In fact, it brings a deeply renewed user interface, but also a change of name: it will no longer be called HiCare, but rather "Support".
The reason behind this change of course is unclear, possibly due to a new, wider strategy that Huawei plans to develop as an increasingly independent smartphone giant. The entire changelog for the new update is provided below.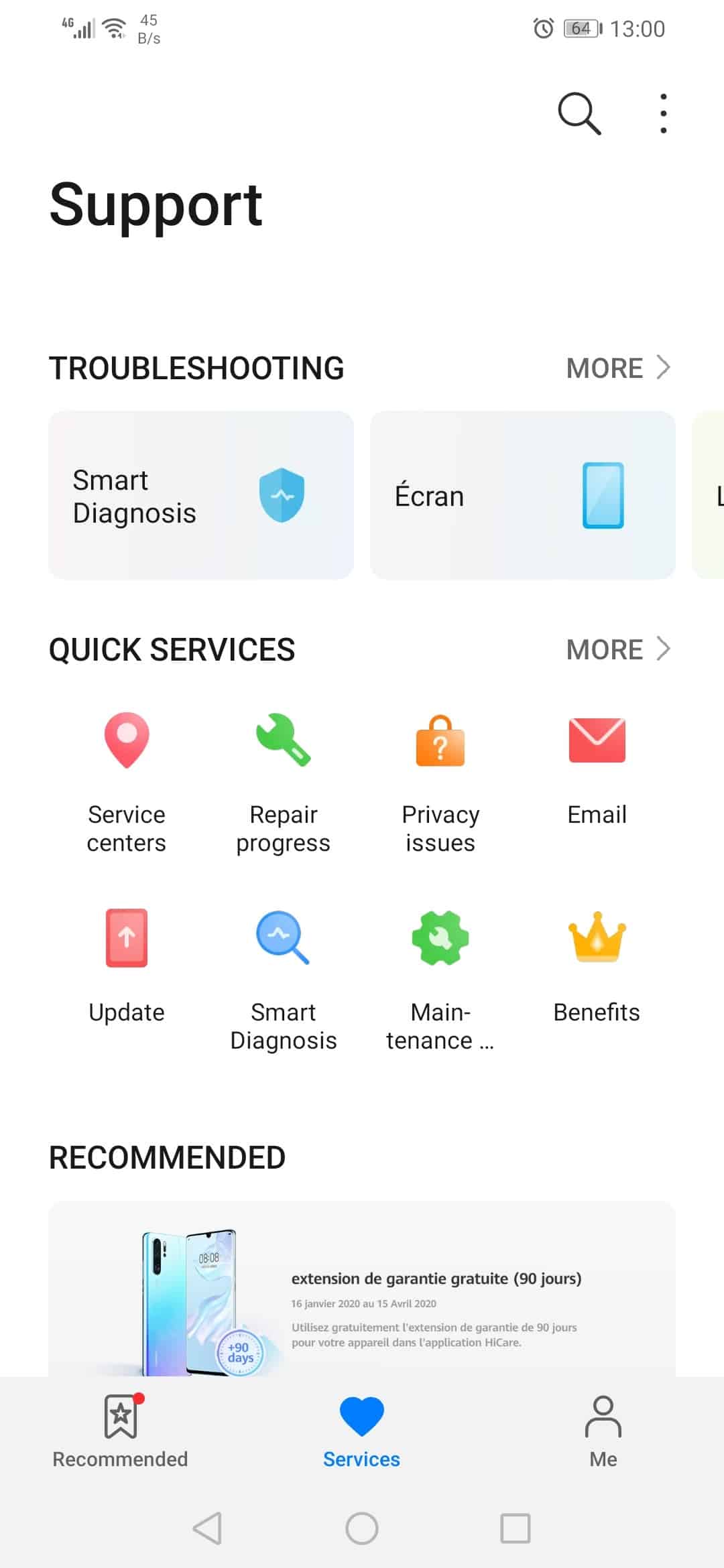 Huaewi SupportT App Changelog:
Services:
Brand-new UI version. Repair progress, troubleshooting, nearest service center, and various quick services are available with one touch.
Device center:
Blind your devices, and recommend related services to you.
Troubleshooting:
Guide you through the troubleshooting instructions, and offer solutions promptly.
It is worth to mention that recently, a representative of Huawei has announced that they will never use Google services again. This is even if the ban is lifted.