Xiaomi has launched a portable hand fan which also doubles as a humidifier. The DOCO Ultrasonic Dry Misting Fan looks like a regular hand fan but comes with a misting feature. It is presently available on the Youpin website for 69 yuan (~$10).
The fan utilises a DC brushless motor with a lower noise level, low power consumption and doesn't get hot even with prolonged usage. The lifespan of the brushless motor is said to have been increased by 50% compared to other such fans.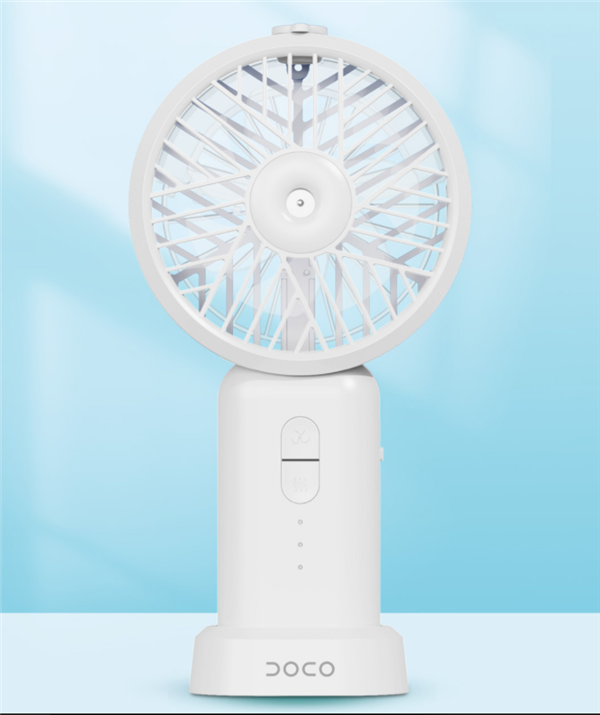 It comes with three-speed wind speed control while the misting speed can be adjusted in two different levels. For the fan, the first gear has a rotational speed of 3200 rpm. The rotational speed of the second and third gears are 4100 rpm and 5100 rpm respectively.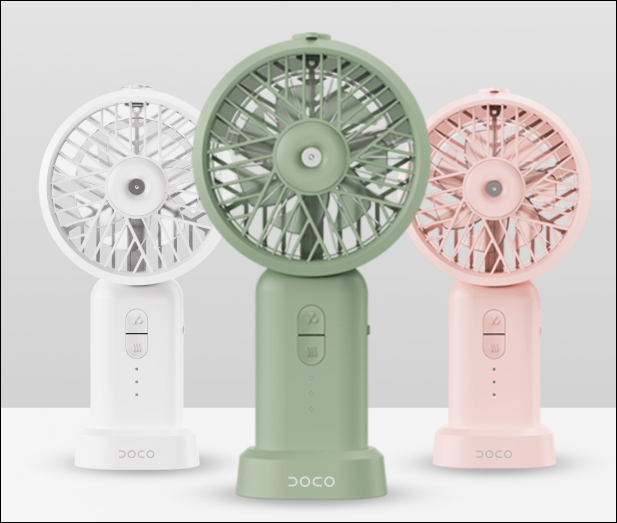 Compared to the traditional fan, the misting fan can cool the temperature by about 3 ℃. There is a compartment for water and the water is blown through misting nozzles or a centrifugal misting system, producing a fog of water droplets so fine they can barely be seen. This fog is so fine that your skin and clothing won't feel wet; instead, you'll simply experience a fresh coolness.
The DOCO ultrasonic dry misting fan has a built-in 2000mAh lithium battery, which can be used for a maximum of 12 hours (first gear), second gear for 9 hours, and third gear for 3.4 hours when fully charged.
In terms of design, it is small and light, weighing only 155g, making it easy to keep in a bag. The fan also comes with a vertical stand which makes it easy to be placed on a flat surface. It is available in green, pink and white colors.