Most surveillance cameras for homes need a pan-tilt to achieve wide-angle field-of-view surveillance. Xiaomi has today launched one of such cameras dubbed XVV Smart Panoramic Camera. The camera features a fisheye lens enabling it to achieve a 360° panoramic VR angle + 180° ultra-wide-angle view. The camera is priced at 169 yuan (~$24).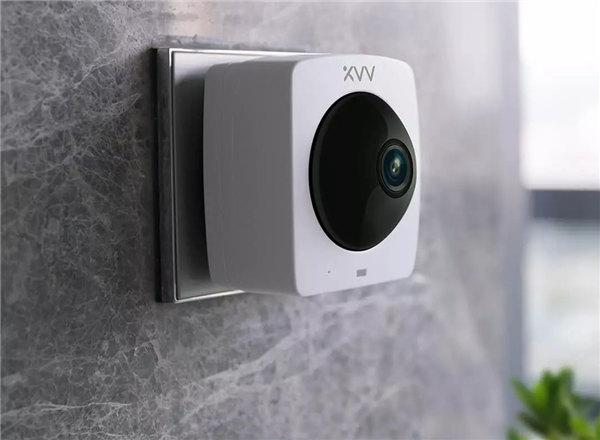 The XVV Smart Panoramic Camera comes with accessories to mount it on the ceiling allowing for 360-degree panoramic shooting. This ensures that there is no dead angle and thus, provides all-round security protection. The camera can also be mounted on the wall, providing a 180° field of view.

The camera features a 2MP sensor and can record 1080p HD quality videos. The camera supports infrared night vision function as there are 3 dot matrix infrared lights inside. The red lights are not seen on the outside and don't affect the visuals.
As a panoramic camera, the XVV Intelligent panoramic camera supports several modular combinations such as panoramic mode/wide-angle mode/panorama decomposition/two-split screen/three-split screen and horizontal single-turn mode.
In addition, the camera supports voice intercom. There are built-in high-power speakers and a high-sensitivity microphone inside so you can communicate at any time without barriers. The camera can also be connected to the MIJIA app and supports real-time preview on mobile phones, Xiaomi TV and XiaoAI touch screen speakers.
The camera supports the H.265video encoding, 2.4GHz WiFi and has a 128GB microSD card slot.