Earlier this week, Xiaomi had put a new product for crowdfunding. The gadget was the XiaoAI Mouse that arrived with the in built voice assistant, which has seen huge success in China as it has crossed the crowdfunding amount by 10 times in just 2 days.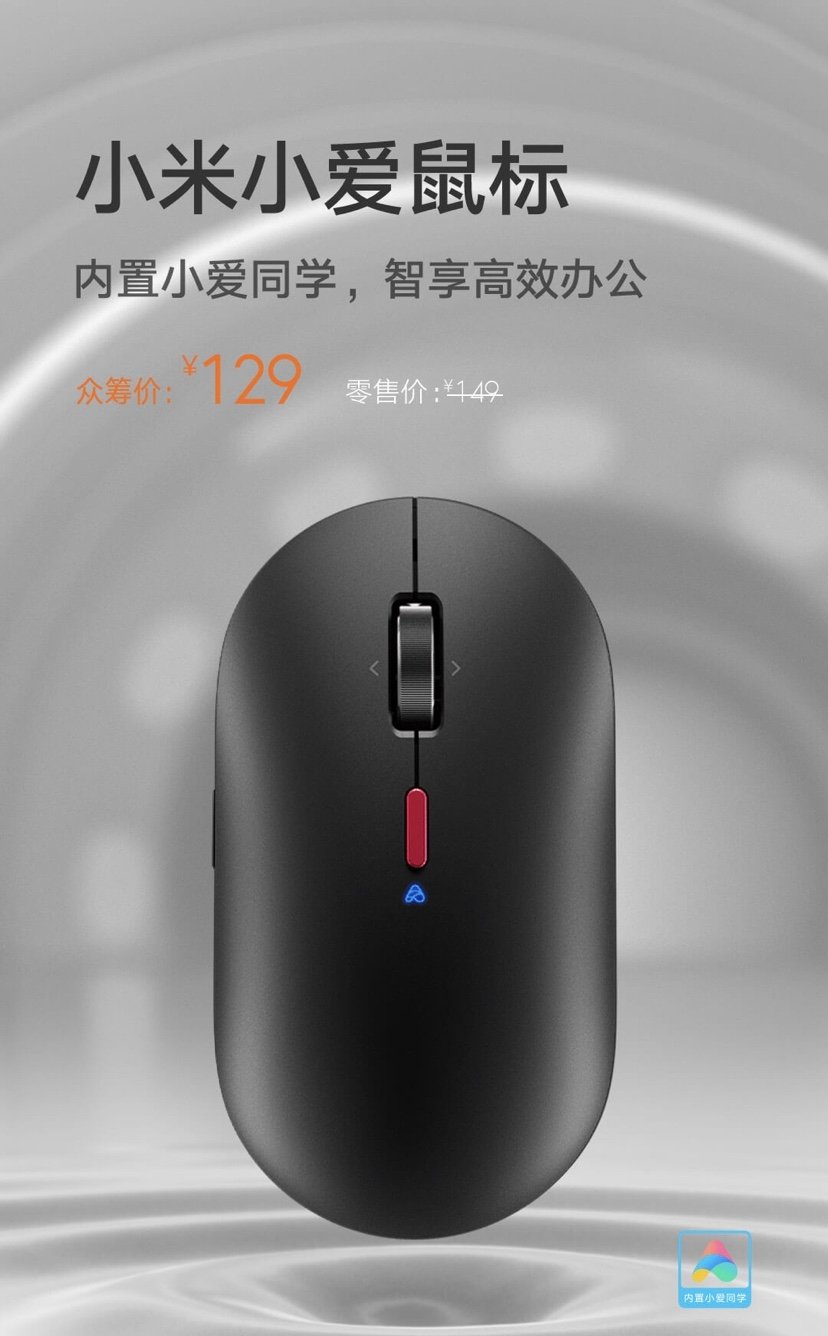 According to the official website, the XiaoAI Mouse received support from over 17,000 people that raised a collective 1.28 million Yuan (roughly 181,000 US Dollars). For those unaware, the crowdfunding price of the mouse with the built in voice assistant was 129 Yuan while its actual retail price is set at 149 Yuan (roughly 18 and 21 US dollars respectively).
The Xiaomi XiaoAI Mouse has its design similar to the Mi Wireless Mouse that was previously launched by the Chinese tech giant. Albeit, a notable inclusion is the addition of a new button that is dedicated for the voice assistant that activates on a long press. Furthermore, the casing is antibacterial with a metal scroller and a hidden mic as well.
It supports various voice commands like "Open Word" and "Computer Shutdown," being compatible with multiple languages including English, Japanese, and Korean. The XiaoAI Mouse can also be connected to users' smart home products to activate them through voice commands.