The Xiaoxun 16-inch Color LCD Tablet is designed for kids but can actually be used by anyone. The tablet can be used for drawing and writing, and unlike the Mijia LCD Digital Drawing Tablet which displays just one color, the Xiaoxun tablet displays three colors (blue, yellow, and green).
It comes bundled with a steel stylus that attaches magnetically to the side of the tablet just like the iPad's stylus. Another cool feature is its support for pressure. This means that the thickness of the lines drawn depends on the pressure applied by the user.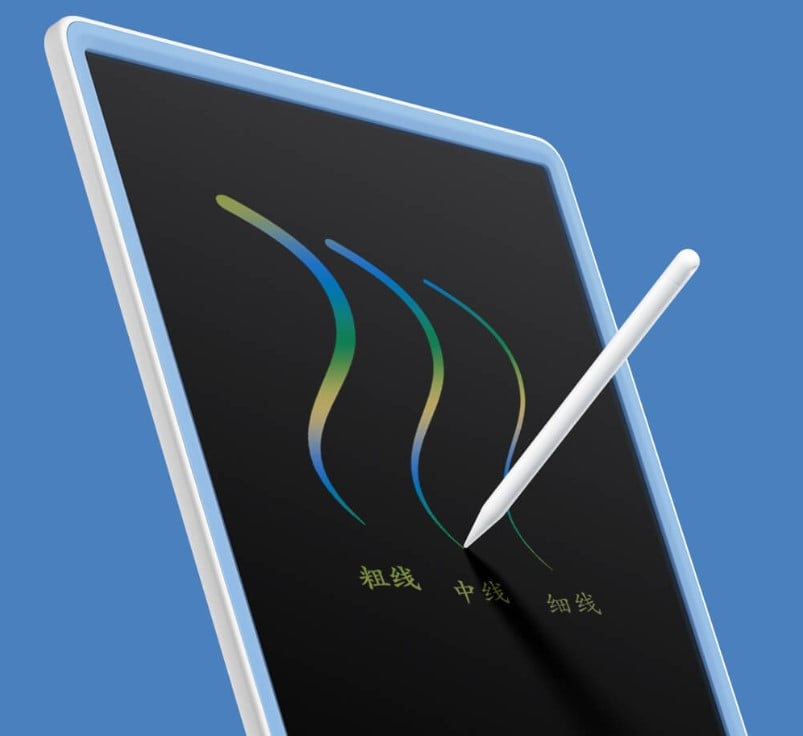 he tablet has a one-button at the bottom of the screen for erasing what is on the screen. There is also a lock on the side that disables the erase button.
The body is made from ABS Polycarbonate which should make it pretty light even for its size. It measures 36.8 x 26.8 x 0.8 centimeters but its weight wasn't revealed. Just like the other drawing tablets, the Xiaoxun 16-inch Color LCD Tablet is powered by a CR2025 coin battery that should last up to two years before needing replacement.
It comes in Pink and Blue and is priced at ¥199 (~$28) on the Youpin store.