Xiaomi, which is already a big name in the Smart TV market in several regions, has confirmed that the company will be launching a new ultra-high-end TV in its home country China on 2nd July.
The upcoming TV, which will be a part of the Xiaomi TV Master Series, will come with several premium features. It will be featuring an OLED display panel with a 120Hz refresh rate for smoother viewing experience.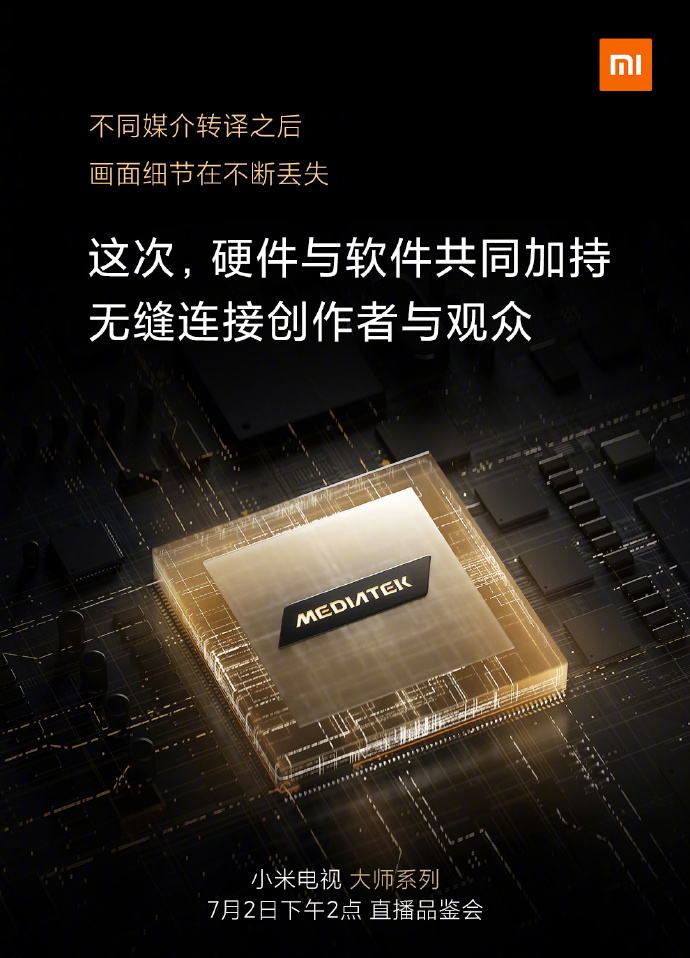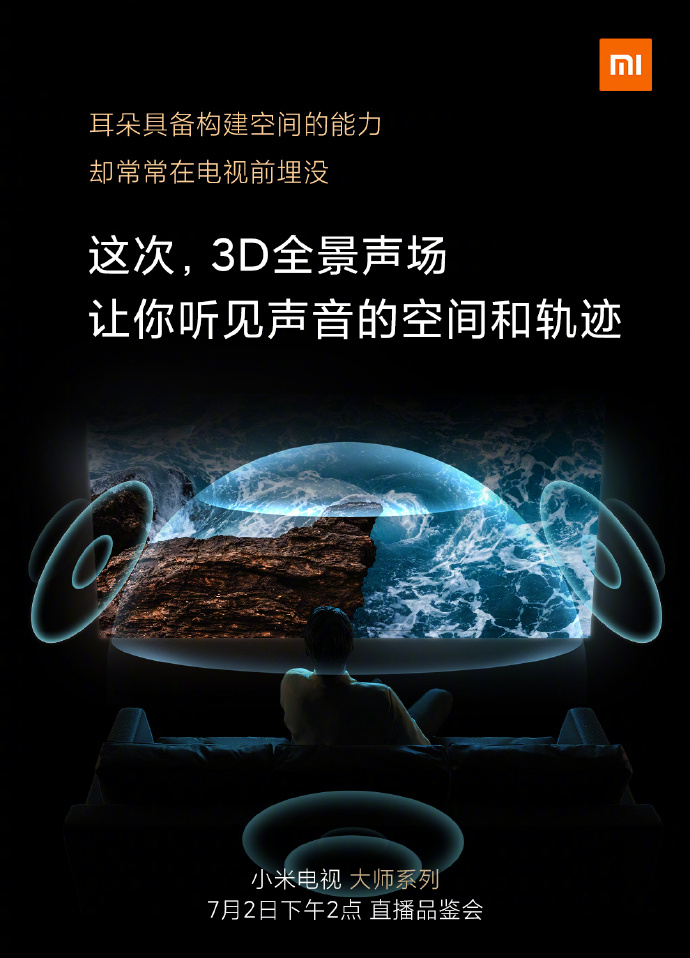 The TV is also said to be targeting gamers with a Game mode compatible with the upcoming next-generation gaming consoles such as Sony PS5 and Microsoft Xbox Series X. It will also come with features like Dolby Atmos audio and more.
Under the hood, the Xiaomi TV Master Series is confirmed to come powered by a MediaTek chipset but the exact processor is not yet known. It is also revealed to have a 3D panoramic sound field allowing users to hear the space and trajectory of the sound and get the depth without any filters.
Recently, Mr. Pan, a Xiaomi Manager, revealed certain other specifications of the upcoming TV, such as HDMI 2.1 support, NFC remote control, Dolby Vision + Dolby Atmos, and VRR (Variable Refresh Rate) + ALLM (Automatic Low Latency).
This will be the first time for the Xiaomi to offer an OLED Smart TV in the market. However, all those premium features will come at an astonishing price. Pan Jiutang, a partner of the Xiaomi Industry Investment Department, has shed some light on the TV's pricing.
He says that the cost of a 65-inch OLED screen is almost five times when compared with the cost of the LCD panel. So, reports indicate that the upcoming Xiaomi TV Master Series will be higher than 15,999 yuan (~$2,264) and could cost around 19,999 yuan (~$2,829).