Cm Usman Buzdar has launched a new advance system under "Ease of doing business" to support the construction sector called E Governance.
Under this new system people can reach their legal documents through one window opration.
All you need to do to submit your application e.g (house map approval, Certification, Approval for housing society, Tranfer of land) once and after that you can trace your application through app and helpline number.
Once you submit your application you do not need to go again and again for follow up, just install app or dial helpline number 0800 09100 to trace your status of application.
Differnt time frame is mention well by Goverment for differnt type of documents mention below;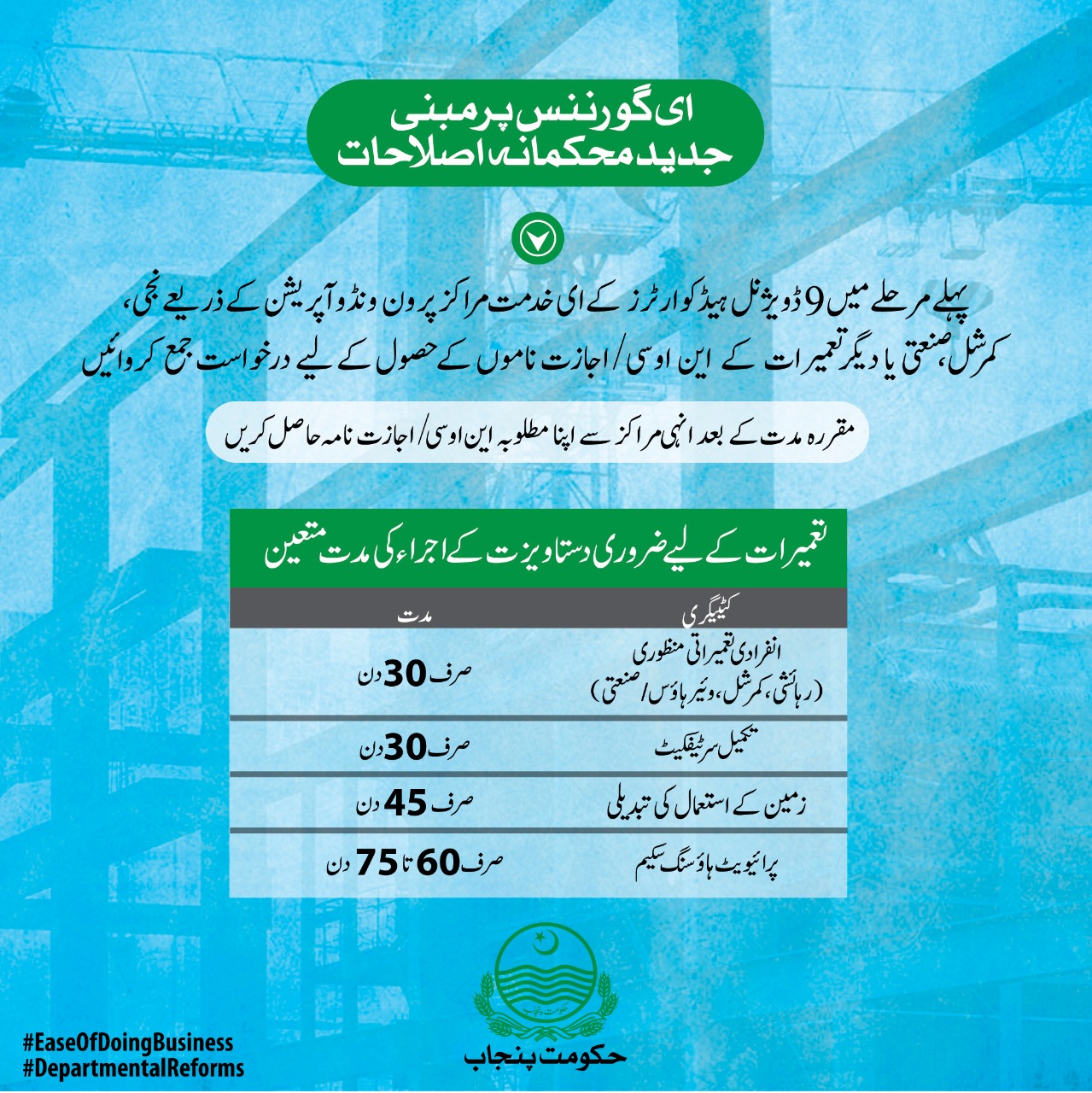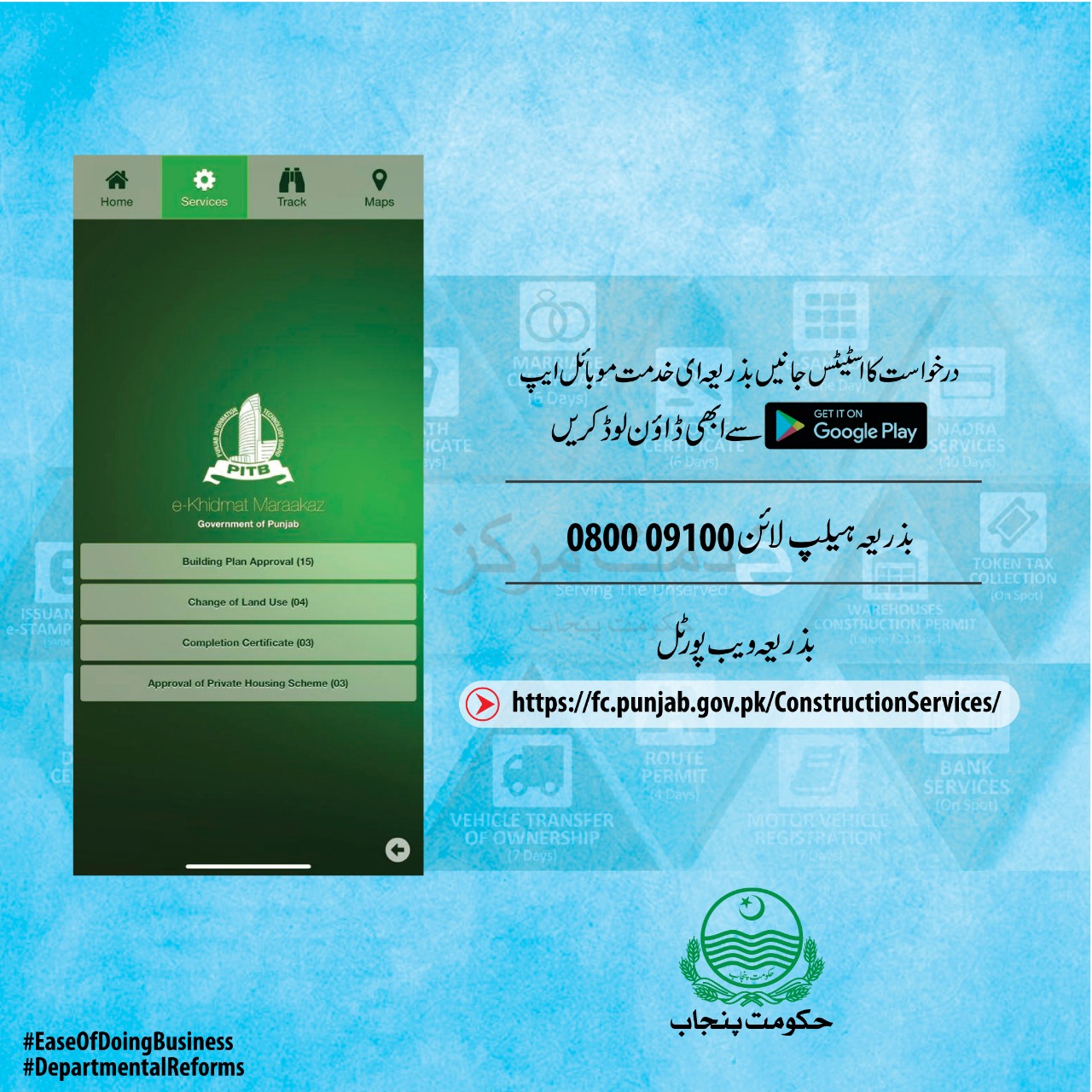 صوبے میں Ease of Doing Business کے فروغ اور تعمیراتی سیکٹرسے متعلقہ NOCs کے حصول کیلئے پنجاب حکومت "E-Governance" کی بنیاد پر محکمانہ اصلاحات متعارف کروارہی ہے

اب نقشے کی منظوری، سرٹیفیکیٹس، جگہ کے استعمال کی تبدیلی اور کالونیوں کی منظوری سالوں کی بجائے ہفتوں میں ممکن ہوسکےگی۔

— Usman Buzdar (@UsmanAKBuzdar) July 2, 2020
عوام کواب فائلیں اٹھائے سرکاری دفاتر کے چکر لگانے کی ضرورت نہیں۔

پہلے مرحلے میں پنجاب کے9 اضلاع میں ای خدمت مراکز میں ون ونڈوآپریشن کے ذریعے آج سے یہ تمام سہولیات حاصل کی جاسکیں گی۔

درخواستوں کو ای-خدمت پورٹل/ایپ/ ہیلپ لائن کے ذریعے ٹریک کیا جا سکے گا#ReformingPunjab pic.twitter.com/7lGWgOnsMR

— Usman Buzdar (@UsmanAKBuzdar) July 2, 2020
Now you don't need to go to different offices of Development Authorities

Go to E-Khidmat Markiz, submit your application and then track using E-Khidmat App sitting at home#easeofdoingbusiness #ReformingPunjab https://t.co/fUWUYVFJZh pic.twitter.com/12GQQypMPX

— Azhar (@MashwaniAzhar) July 2, 2020