Huawei is apparently working on a new foldable smartphone, but this one follows a different design that its Mate X series. According to a recently surfaced patent, the new foldable phone has a clamshell design, which resembles the Samsung Galaxy Z Flip.
The patent was filed by Huawei with the Chinese patent authority CNIPA back in August 2019 that was finally granted earlier today (7th July 2020). The patents reveal a foldable flip phone designed handset with a vertically stacked camera module on the rear. A secondary display can also be found on the back, while the front has a notch display, which should house all the necessary sensors.
Looking at the images, it is clear that the phone bends inwards, from top to bottom rather than side to side. This design has been used by the Galaxy Z Flip previously, which had a rounded hinge mechanism as well. Industry sources believe that Huawei is currently working on a clamshell styled smartphone. The Chinese tech giant is expected to launch an aggressively priced foldable device later this year and has also purchased UTG (ultra thin glass) that is also used on the Galaxy Z Flip.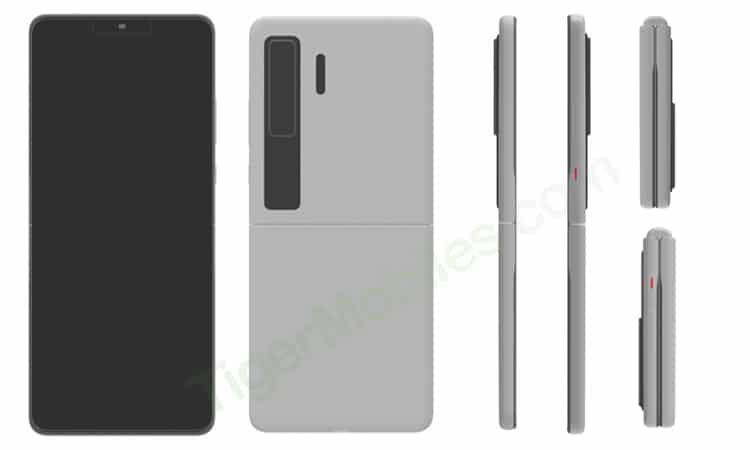 A new trademark application for a device called Mate V was recently spotted. It is unclear whether the trademark is for a smartphone or not, but it is similar to the existing lineup of Huawei smartphones. It might be for the clamshell handset, which might launch later this year. Unfortunately, it is still too soon to tell, so stay tuned for more updates.