Continuing its spree of launching new gadgets through crowdfunding, Xiaomi has today announced yet another device — Xiaomi Vertical Wireless Charging Socket. It will be available for crowdfunding from 15th July.
During the crowdfunding campaign, the device is priced at 109 yuan, which is roughly $16 but the retail price will be 129 yuan, which converts to $18. It seems that the device comes in only one color option — White.
The Xiaomi Vertical Wireless Charging Socket uses dual-coil wireless charging so that the devices can be charged however they are placed — vertically or horizontally. The maximum wireless charging speed is 10W.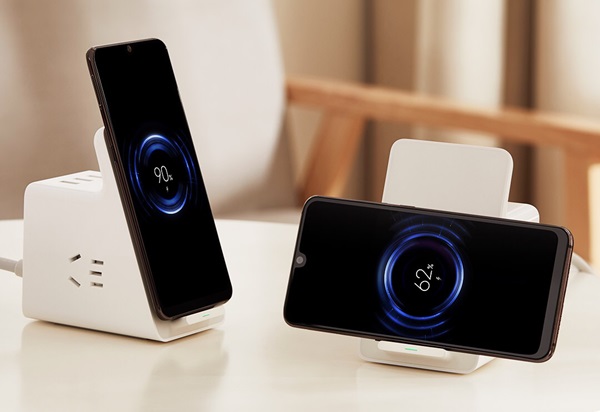 It is designed in such a way that the socket can also be used as a mobile stand with a 20-degree viewing angle. Being a charging socket, it comes equipped with three USB ports and a single port output is 18W.
The device also comes with a new standard combination jack and the two sets of standard combination hacks can fulfill the power needs of two desktop plugs, says the company. There is also a green-colored indicator to show the charging status.