Xiaomi has always been keen on experimenting with design and upcoming technology. The Mi Mix Alpha Concept smartphone is a great example of its innovative philosophy and, now, a new patent has revealed a unique smartphone that arrives with a built in wireless headset.
According to a report from LetsGoDigital, Xiaomi applied for the patent with the WIPO (World Intellectual Property Office) which was published on 24th July 2020. In the patent, the aspect that stood out the most regarding the smartphone is undoubtedly the two earbuds that are housed on the top of the device.
Similar to a stylus, the wireless earphones are housed within the smartphone's body and can be pulled out for use and stored back in with ease. This would eliminate the need for carrying an additional charging case.
Even the earphones are unique, with the heads of the hearables being able to bend. In other words, when not in use, they face upwards to be stored and bend to the side to fit the users' ears.
Furthermore, the earphones can also be kept slights out of their handset's housing to have it act as a speaker for calls. Looking at the wireless headsets, these also bear a resemblance to the Xiaomi Mi True Wireless earphones. The smartphone in the patent doesn't particularly stand out, but it does feature a full screen body on the front with minimal bezels.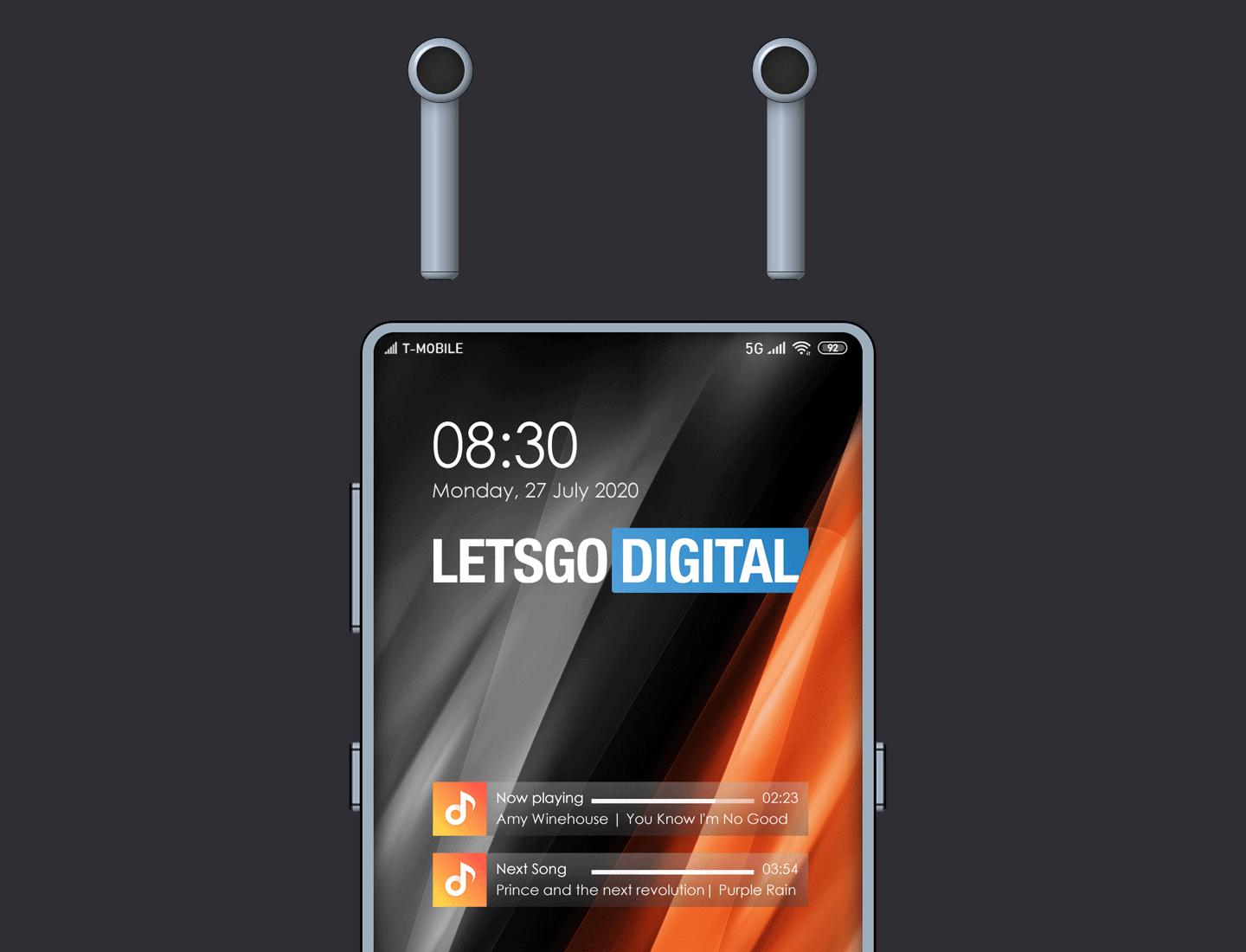 Unfortunately, while this design seems quite useful and appealing on paper, it might have certain negative impacts on the device itself, like water resistance or additional battery drain.
Although, it is also unknown whether the Chinese tech giant would make such a device, or if it's just covering all bases at the moment. So, let us know in the comments section down below if you'd like Xiaomi to launch this device.