After the success of the IMILAB EC2 IP camera which sold millions of unit world wide, the brand Xiaomi has decided to come with a new cheaper version, the IMILAB EC3. 
The IMILAB EC3 was released weeks ago, and since then have received lots of recommendation from Xiaomi fans and users. The device is now available on Banggood for a token, make good use of this opportunity.
The IMILAB EC3 comes with lot of amazing features, some of which includes, Wide viewing angle, high quality image, intelligent human recognition, alarm, strong stable signal and different working scenarios – maximum security, your home under complete control.
Rotate 270 degrees
Thanks to the wide viewing angle, no detail will go unnoticed and more area will be under full control. And if you urgently need to see something from a different angle, turning the camera through the application will help you. Turn to any desired side horizontally: the image will be smooth and smooth, this is ensured by a special anti-vibration system.
IP66 moisture protection
The camera can be used both indoors and outdoors. The camera body is reliably protected from dust and water, it is not afraid of any weather conditions: rain, snow or even direct rinsing with water.
1080p HD resolution
In low light at night, the camera uses infrared vision, so the picture will be clear and understandable even at night. Clarity, brightness, detail and color are excellent in low light conditions.
Intelligent recognition of a person in the frame
Thanks to special algorithms, you will never be worried again: the system does not allow false positives like pets, insects or birds, and is able to identify the person in the frame and instantly start recording.
Focus area detection
The camera is equipped with support for designated areas in the field of view. The device will notify you as soon as movement occurs in a certain area that you indicate. By the same principle, you can turn off motion detection, for example, if you place the camera at the entrance to the store and specify the door as a dedicated area, then the camera will not recognize each customer and will not send notifications again.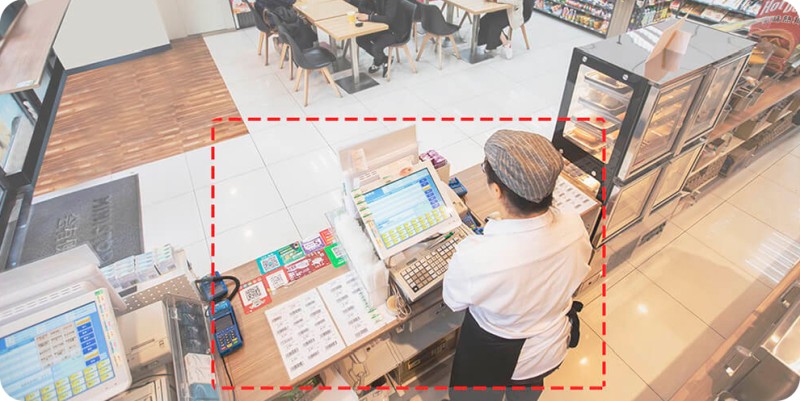 Security system and alarm
The camera is capable of emitting a very loud sound signal: when a person is detected in the field of view, the device triggers an alarm, automatically records a video for 10 seconds and notifies the owner in the application. The function can be enabled or disabled.
Independent dual antenna
Two ways to connect
The dual antennas provide a strong, stable signal that won't be interrupted by even the thickest walls. Xiaomi IMILAB EC3 Outdoor Security Camera can work both from a permanent connection using a cable, as well as using a wireless Wi-Fi connection.
Where To Buy The Xiaomi IMILAB EC3 3MP Outdoor Smart IP Camera
The Xiaomi IMILAB EC3 3MP Outdoor Smart IP Camera is currently available on Banggood for just $55.99 using the coupon code; BGIM162
Price without coupon: $68.55
Coupon Code [$55.99]; BGIM162