Xiaomi has been launching new products through crowdfunding at regular intervals and now the company has announced a new product — Mijia Sports ECG T-Shirt. It will be available for purchase through crowdfunding from 5th August.
It will be available through a crowdfunding campaign for a price of 249 yuan, which is about $36. Once the campaign gets over, it will retail for 299 yuan, which roughly converts to $43 and is unlikely to be available outside of China.
As the name itself indicates, the highlight of this t-shirt is the ECG support. The company claims that the T-shirt can accurately monitor the ECG status of the user by connecting it to the Xiaomi Wearable app.
The Mijia Sports ECG T-shirt comes with an innovative COTECH sensor fiber which the company claims can realize the non-inductive capture of micro-current signals and display real-time ECG of the human body in about a minute.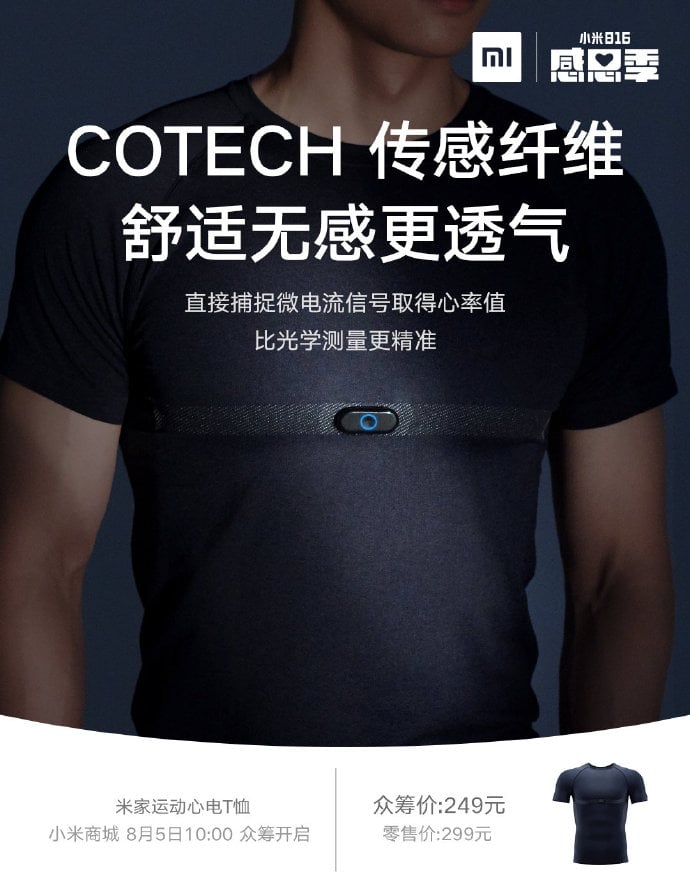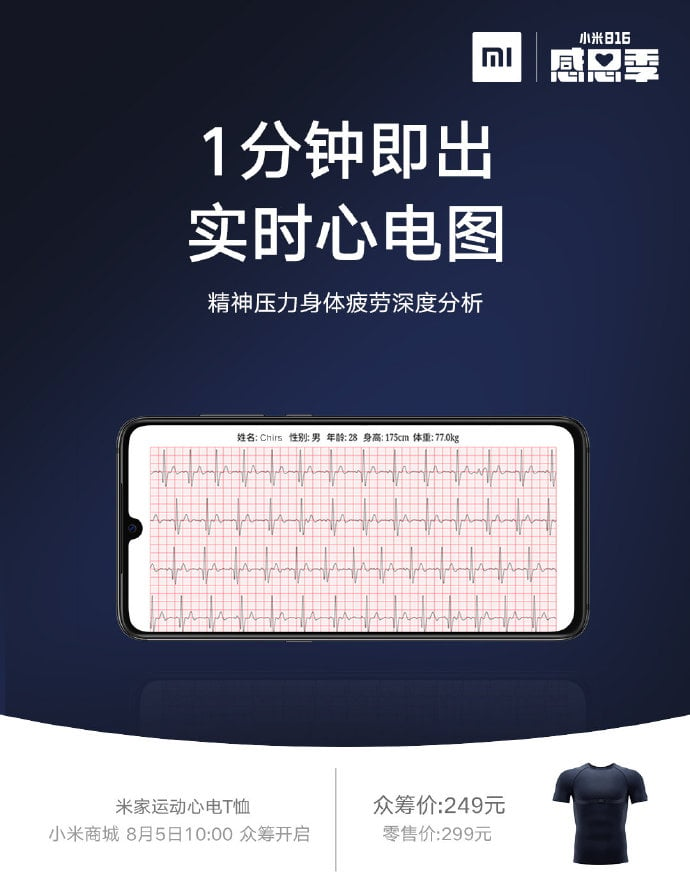 Further, it packs a smart ADI ECG chip and a signal conditioning module along with support for bioelectric measurement apps. Apart from the technology, the company says that the T-shirt comes in a classic sports design and has a seamlessly integrated weaving process.
The Mijia Sports ECG T-Shirt also comes with a heart rate monitoring sensor on the chest, which can automatically adapt to different heart rate zones. This enables different colors to be displayed with vibration reminders for different heart rate zones.