Earlier this month, Xiaomi celebrated its 10th anniversary by launching four new products including Mi 10 Ultra. This smartphone set a benchmark by beating HUAWEI P40 Pro on DxOMark Camera ratings to seize the top position. Now, a patent filed by the company involving tilting camera sensors has been unearthed by LetsGoDigital.
This "Camera module and terminal" utility patent was filed by Beijing Xiaomi Mobile Software with the USPTO (United States Patent and Trademark Office) in October 2019. It got approved and published in the WIPO (World Intellectual Property Office) database on July 30, 2020. 
At the same time, the Chinese company even filed an application for a patent called "Camera assembly and terminal", which details the implementation of the above-mentioned utility patent in a smartphone.
According to it, this patent requires two camera sensors with small viewing angle. The two sensors can be paced either place horizontally or vertically and they can rotate (tilt) in sync with each other in order to extend the viewing angle. Pictures from this solution should be better in quality without distortion compared to outputs from a normal wide-angle lens, at least in theory.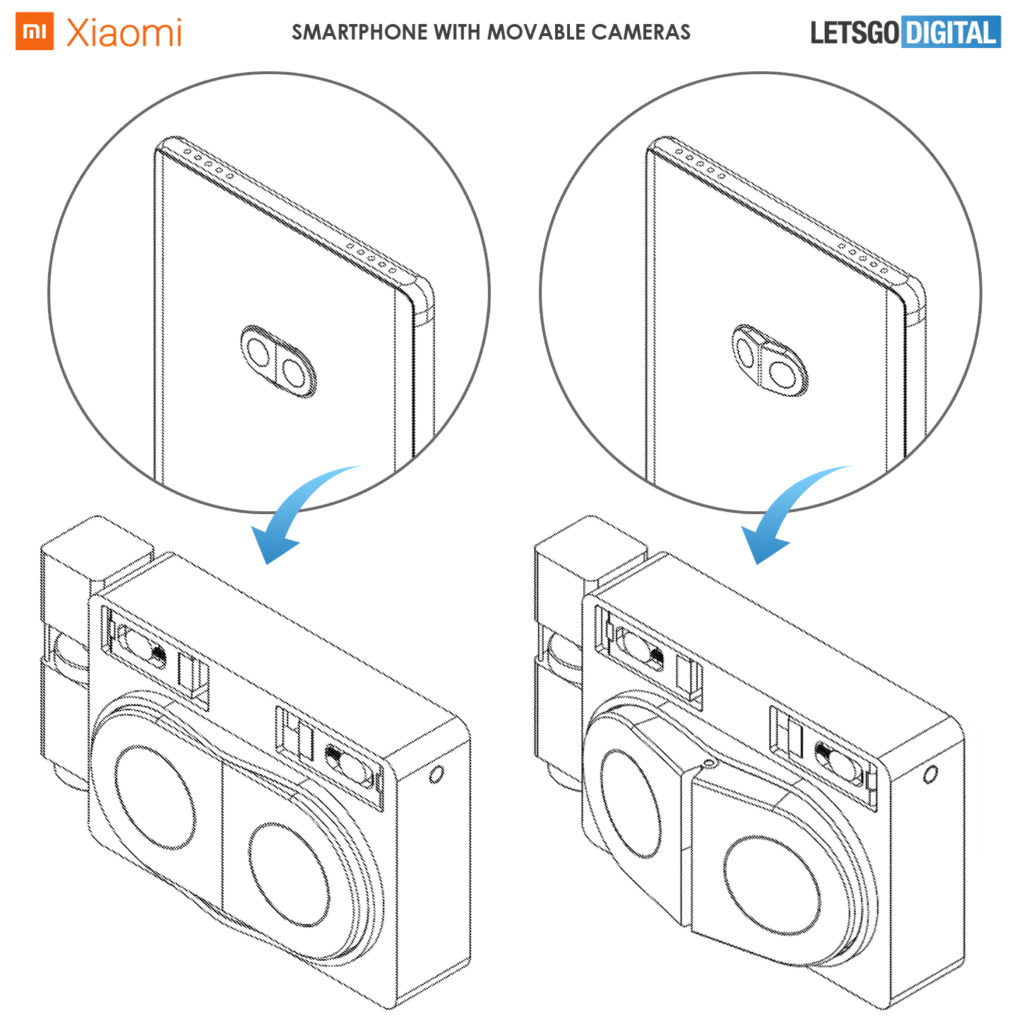 For those unaware, Samsung too patented a similar solution in December 2019, two months after Xioami and got its approval in June 2020. But that patent requires a set of five or six cameras, including a telephoto unit.