In recent times, smartphone manufacturers are pushing the boundaries of futuristic designs. While a few years ago foldable devices seemed like science fiction, the technology has led to designs becoming increasingly more innovative. Now, Samsung has patented a new handset, one with a futuristic transparent display.
The South Korean tech giant filed the patent with the USPTO (United States Patent and Trademark Office) and the WIPO (World Intellectual Property Office), according to a LetsGoDigital report. This was published on 27th August 2020 and describes the technology that is needed to make a transparent smartphone. Alternatively, the technology can even be used in other electronic gadgets as well, including TVs, monitors, laptops, and gaming consoles.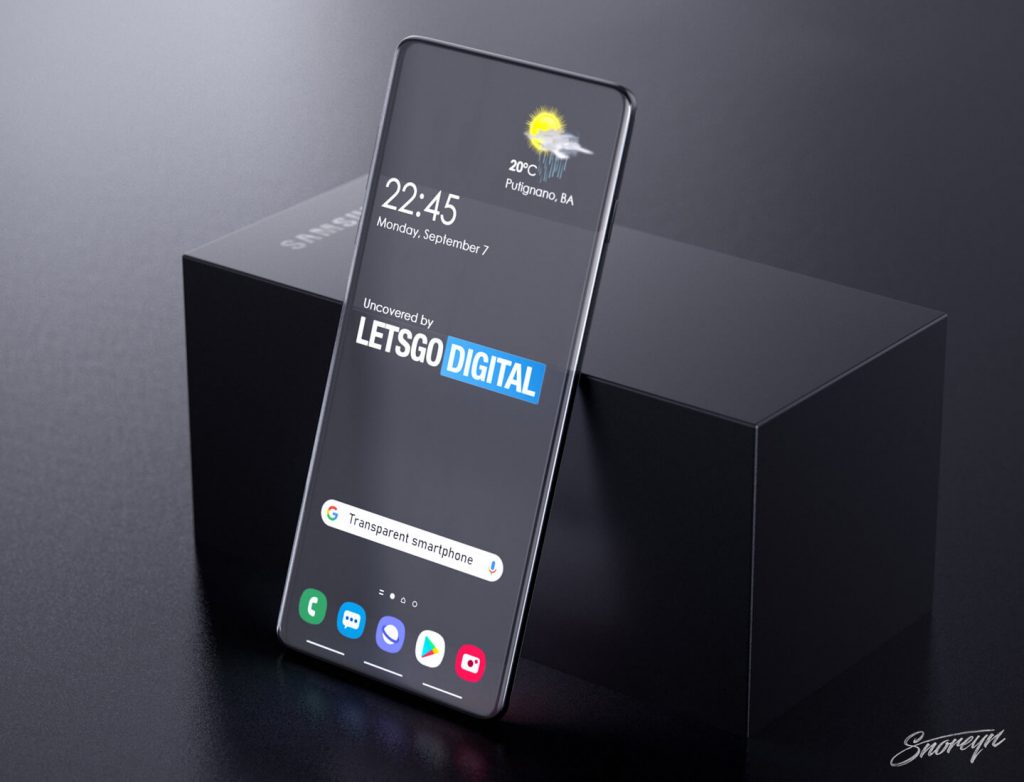 The patent is based more around the technical aspect, going to great lengths to detail the different layers and components required to achieve transparency. The device seen in the patent has narrow bezels and a large transparent screen. An OLED panel is apparently used, since this type of display is equipped with a transparent luminous panel which lets light shine through.
Unfortunately, finer details regarding the unnamed Samsung Galaxy device is currently unknown. Furthermore, it is also unclear if the South Korean tech giant is actually working on such a device, or just filed the patent to cover all bases for future a possible release in the far future and this does offer us a glimpse of what smartphones could look like in after a few years.