While Xiaomi had unveiled its prototype of a double folding smartphone back in 2019, the device had never been released commercially. Now, the Chinese tech giant has filed a design patent for another foldable smartphone with two bending screens, which have a Z shaped design.
According to a LetsGoDigital report, the company filed the patent with WIPO (World Intellectual Property Office). This patent was approved last week and contains 16 sketches of the device as well. Looking at these images, the smartphone looks like any other device from the front when it is folded. A punch hole display can be observed on the front, however, the interesting aspect of the device is tucked behind it.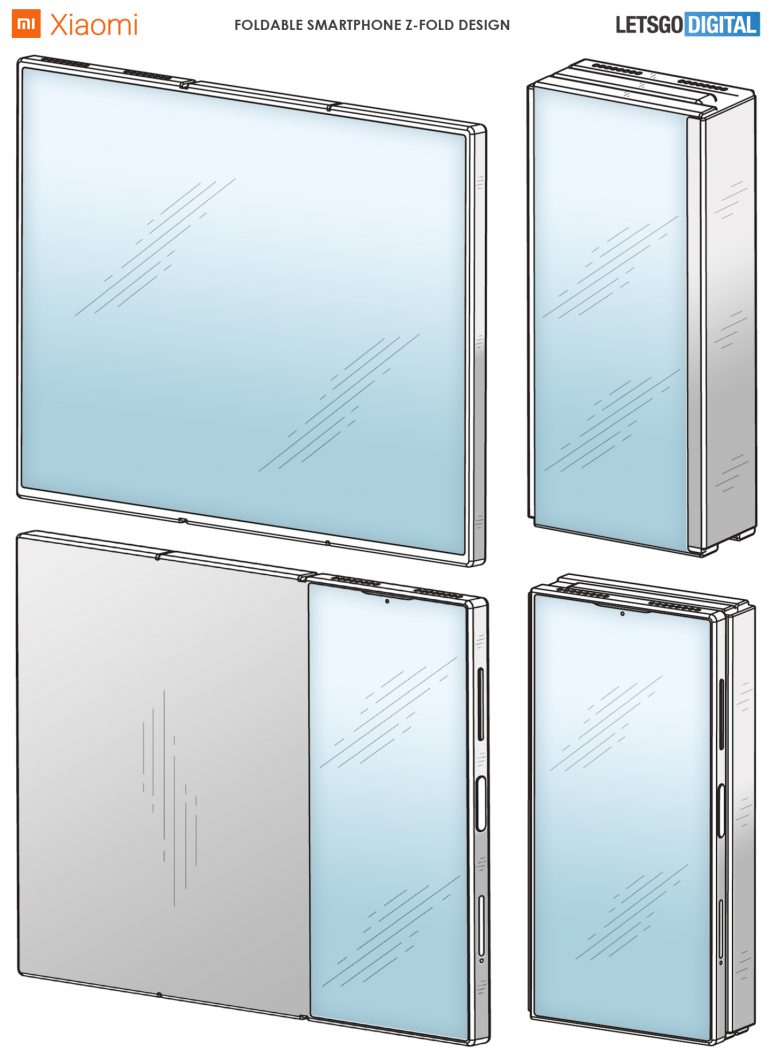 When unfolded, the device unveils a large display on the other side of the external display that was seen from the front. This large display has a two hinge mechanism, which means that it technically has three screen areas, with the first being on the opposite of the external display, while the other two are an extension of the same that fold inward from the back.
Since the rear panel is completely comprised of the large display, the only camera is the selfie shooter which can only be used as the rear camera when the device is unfolded.
Underneath the primary/external display is where most of the crucial components of the device are housed, with the SIM card and volume rockers being found on the right side.
This side also features an additional large button, which is likely built for the unfolding mechanism. On the bottom, a USB Type C port can be found, flanked by speakers grills on either side that can also be found on the top.