Following Punjab and Islamabad's steps, the Sindh government has launched an online tax payment service for car owners. Excise, Taxation, and Narcotics Control (ETNC) said only registered owners of private and commercial vehicles can use this facility.
Talking to media, DG Excise Sindh Shoaib Siddiqui, the vehicle owners can pay their taxes anytime during 24 hours a day through this system. "Furthermore, it will also bring in additional 20pc revenue for the department," he said.
The director-generation said the consumers could pay the tax through ATM kiosk, the department's official web portal, EasyPesa mobile application, and the interbank web portal. "Soon, Jazz Cash will also become a mean to pay the taxes," he added.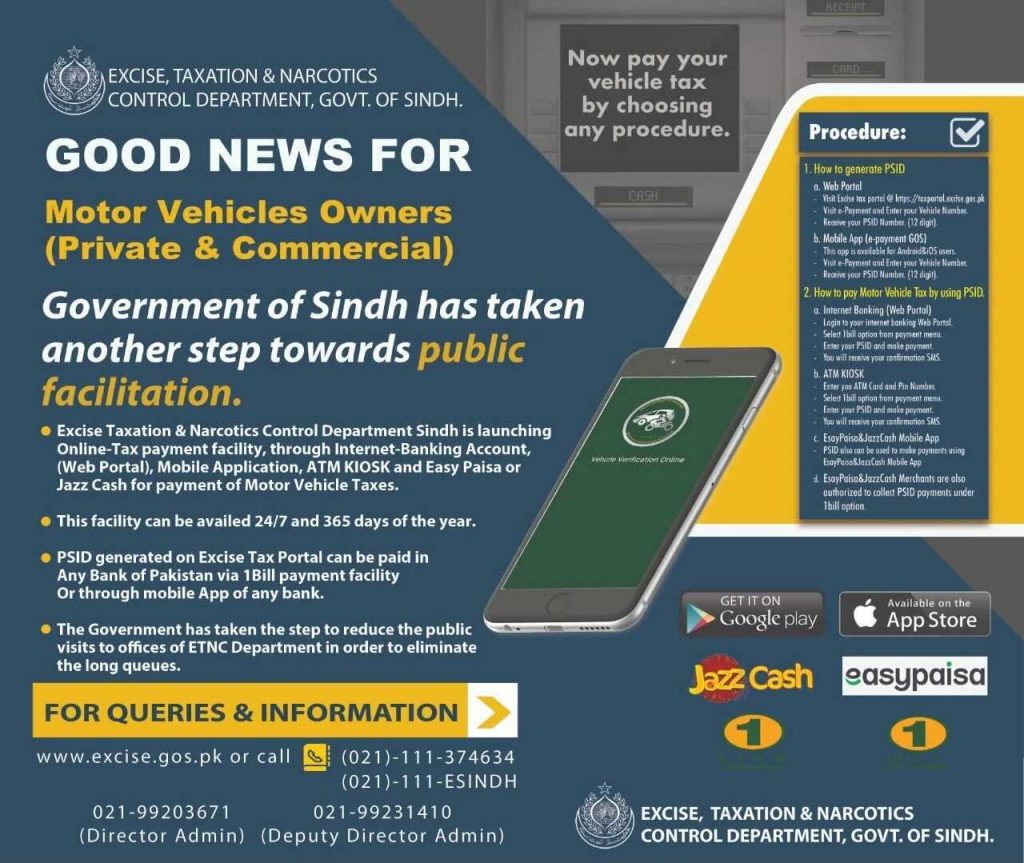 Siddique said the car owners don't have to come to the excise office to pay their taxes. The department's notification read the government has taken the step to reduce the public visits to offices of the ETNC Department to eliminate long queues.
Meanwhile, the Sindh government has also announced to launch a biometric system to stop car theft. Under this system, vehicles' sale and purchase shall be linked with the National Database & Registration Authority (NADRA).
The government said the car owners will be required to register their vehicles within a month of purchase. 
The excise department said that through this system, the government will keep a record of car sales and purchase. "The government can trace the vehicle in case of some suspicious activity," the department said.