The iPhone 12 and 12 mini were joined by the more premium iPhone 12 Pro and iPhone 12 Pro Max during Apple's launch event held on Tuesday. The two Pro models come with several improvements over their predecessors in several aspects including a larger display, improved cameras and 5G connectivity.
The iPhone 12 Pro packs a 6.1-inch display while the 12 Pro Max packs a 6.7-inch screen. This a slight increase from the 5.8-inch and 6.5-inch which the iPhone 11 Pro and 11 Pro Max feature. Also, the design of the new iPhones also includes slimmer bezels which ensure the new models are not too big.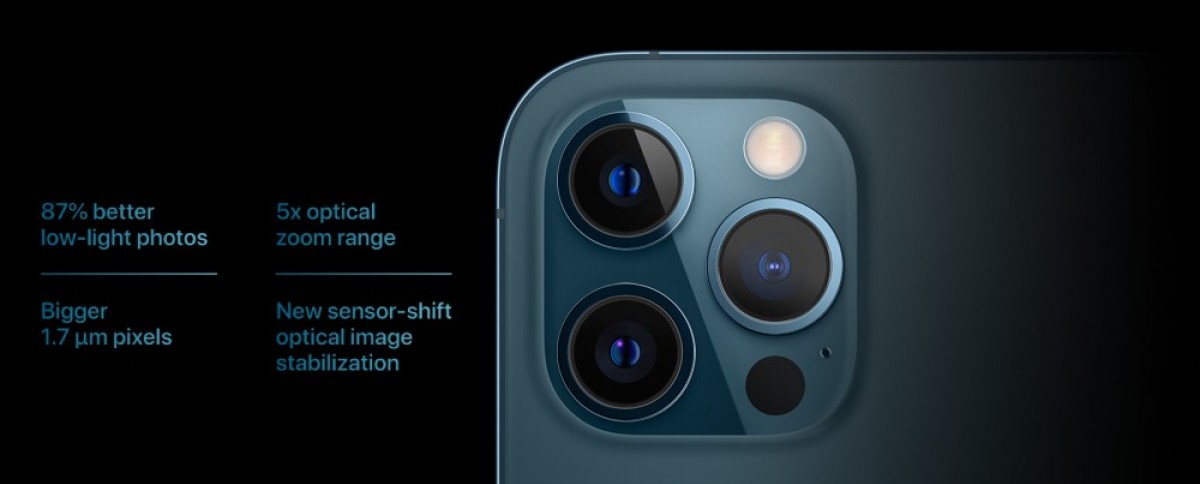 The iPhone 12 Pro and Pro Max also retain the OLED display and Apple left those waiting for a 120Hz refresh rate disappointed as the models both have support for 60H refresh rate only. The iPhones also retain the wide notch design with the Face ID embedded underneath. As a result, the models miss out on the under-screen fingerprint sensor.
As regards the display resolution, the iPhone 12 Pro features a resolution of 1,170 x 2,532 pixels while the Pro Max has a resolution of 1,284 x 2,778 pixel. The peak brightness remains at the impressive 1,200 nits. The Pro models equally come with the Ceramic Shield developed by Corning which has four times the drop resistance of previous the glass.
The device features an updated design language with squared sides. The chassis is made from stainless steel. The Pro models come in a classic Pacific Blue as well as classics such as Gold, Gray and Silver.
The phones come with 5G support but there is a Smart Data mode which switches to 4G automatically to preserve battery. The devices will also ship without a charger and headset. But there is a USB-C to Lightning cable onboard. lets you connect the iPhone to your MacBook. Apple presented this as a move to reduce carbon emissions, a step on its path to become carbon neutral by 2030.

The Apple A14 Bionic equally fires up the iPhone 12 Pro duo. The phone comes with 128GB, 256GB and 512GB storage.
As for the pricing and availability, the iPhone 12 Pro starts at $1,000 and will be up on pre-order this Friday while the sales will commence next week. On the other hand, the iPhone 12 Pro Max will start at $1,100 for the base variant. The phone will be up for pre-order on November 6 while it will go on sale on November 13.