With the winter season being just around the corner, the company has launched a new room heater. We had previously covered the launch of the MIJIA desktop heater, and this product seems to be another launch within the company's new lineup of heaters.
It has a power draw of 2100W and uses a non optical semiconductor ceramic PTC heating element, which can immediately give out hot air almost as soon as it is turned on.
It is the new MIJIA Pillar room heater that was launched earlier today (14th October 2020) and is priced at 399 Yuan (roughly 60 US Dollars).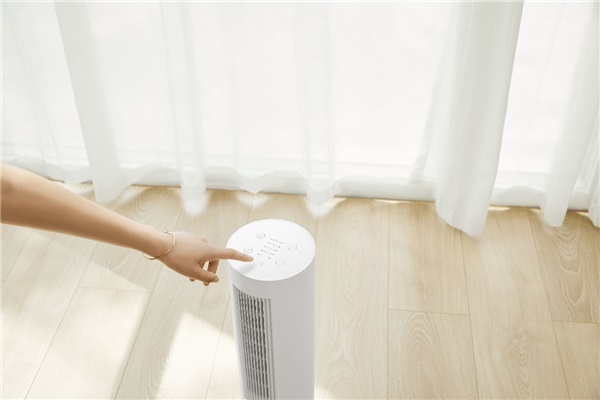 A notable inclusion is an infrared sensor in the device that can automatically detect and align the airflow according to the position of the users.
Additionally, it can also automatically sense and adjust its air supply based on the angle or range of air being blown out. The MIJIA Pillar room heater also supports 5 different modes that the user can change depending on their needs.
This includes a whole house heating mode, sleep mode, hot air mode, warm air, and a natural wind mode. The device is currently listed on the Xiaomi Youpin platform for the price of 399 Yuan. While it has just been unveiled, the room heater will be available for purchase starting from 16th October 2020 in China.