Apple has confirmed that it is working on releasing an AirPods Pro 'Lite' version. This new variant of the popular TWS earbuds from the company arrives without its popular active noise cancelling feature and is expected to launch at a lower price tag.
As per TheElec report, the Cupertino based giant is working on such a product to expand its presence in the wireless earphones market, which has grown immensely in recent times. The report states that the Lite variant of the AirPods Pro without the noise cancelling feature will launch sometime within the first half of next year. At the moment, the company is developing a system-in-package (SiP) product containing 'H1', an AirPod audio driver chip, through a domestic materials partner.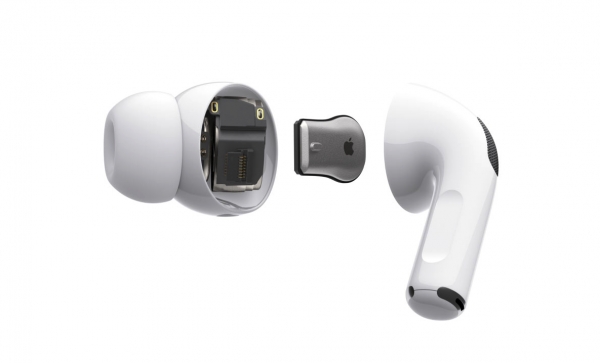 The existing SiP has a rounded shape, while the upcoming Lite variant is expected to feature a simple square design. According to the report, it is scheduled to undergo quality verification within this year and start production in 2021.
As per a source close to the matter, the price of these new hearables will be around 20 percent lower than the price of the AirPods Pro that arrives with the active noise cancelling technology.
Apparently, Apple had originally planned on launching the AirPods Pro Lite immediately after the base AirPods Pro. However, the demand and popularity of the latter exceeded expectations causing the company to delay the product to maximize its sales and margins.
Apple is one of the most popular brand in the hearables market, so the move to launch a more affordable AirPods would only benefit its position in the industry.