For office workers, one of the most pleasant things is to return from work and relax on the sofa in front of the TV watching your favorite show. It would be a dream for many persons to be able to lie down in any position you like while relaxing in the sitting room.
Xiaomi Youpin has played host to a product that helps in this regard. That is the Cheers Electric Fabric Sofa. The sofa supports a wide range of adjustments between the angles of 110-160°. It also offers two modes of sitting or walking, and users can adjust to the most suitable angle.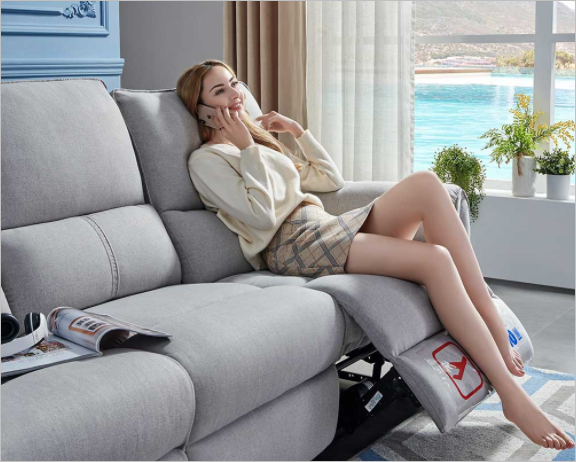 In terms of the design, the Cheers Electric Fabric Sofa adopts a three-person design, and it has a dimension of 224cm*95cm*99cm. The backrest is made of thick space cotton which can bring an extremely soft back resting experience. In addition, it also uses an inwardly inclined armrest that is quite thick, so users do not need to use pillows for light trips.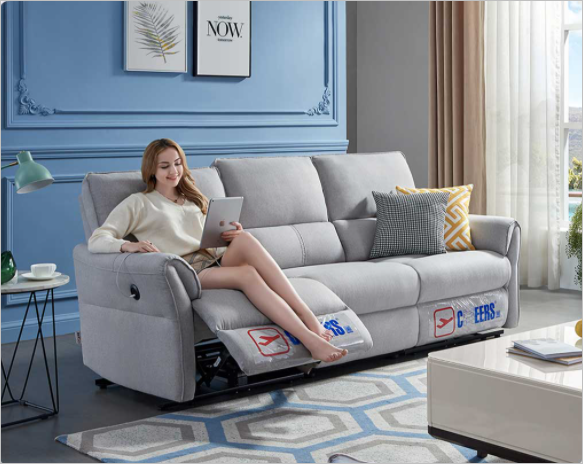 In terms of core functions, the left and right sides of the sofa support electric angle adjustment, which means that two people can enjoy the unique experience brought by this sofa. In addition, the sofa provides a comfortable sitting width of 63.5cm and a sitting depth of 51cm. Users can enjoy the feeling of sinking in as soon as they sit down.
It is worth mentioning that the outside of the armrest of the Chers electric fabric sofa is also equipped with a USB socket that can be connected to a data cable to charge tablets, mobile phones, and other devices. Thus, you won't need to worry about using your phone while relaxing even though your battery is down. All you have to do is too plug it into the USB port and continue enjoying your relaxation.
As for the price, Cheers Electric Fabric Sofa sells for 4299 yuan (~$658). In terms of colors, the sofa is available in light gray and gray-green colors.