Special Assistant Dr Faisal Sultan has asked the people to send only ID card numbers and not names for corona vaccine.
Talking on ARY News program Question is this, Dr. Faisal Sultan said that the vaccine code will be sent to the mobile phone number, an attempt is being made to vaccinate the elderly first.
Dr. Faisal Sultan said that people above 60 years of age will be vaccinated soon, Pakistan will get a large quantity of corona vaccine, we will maintain the corona vaccine database ourselves.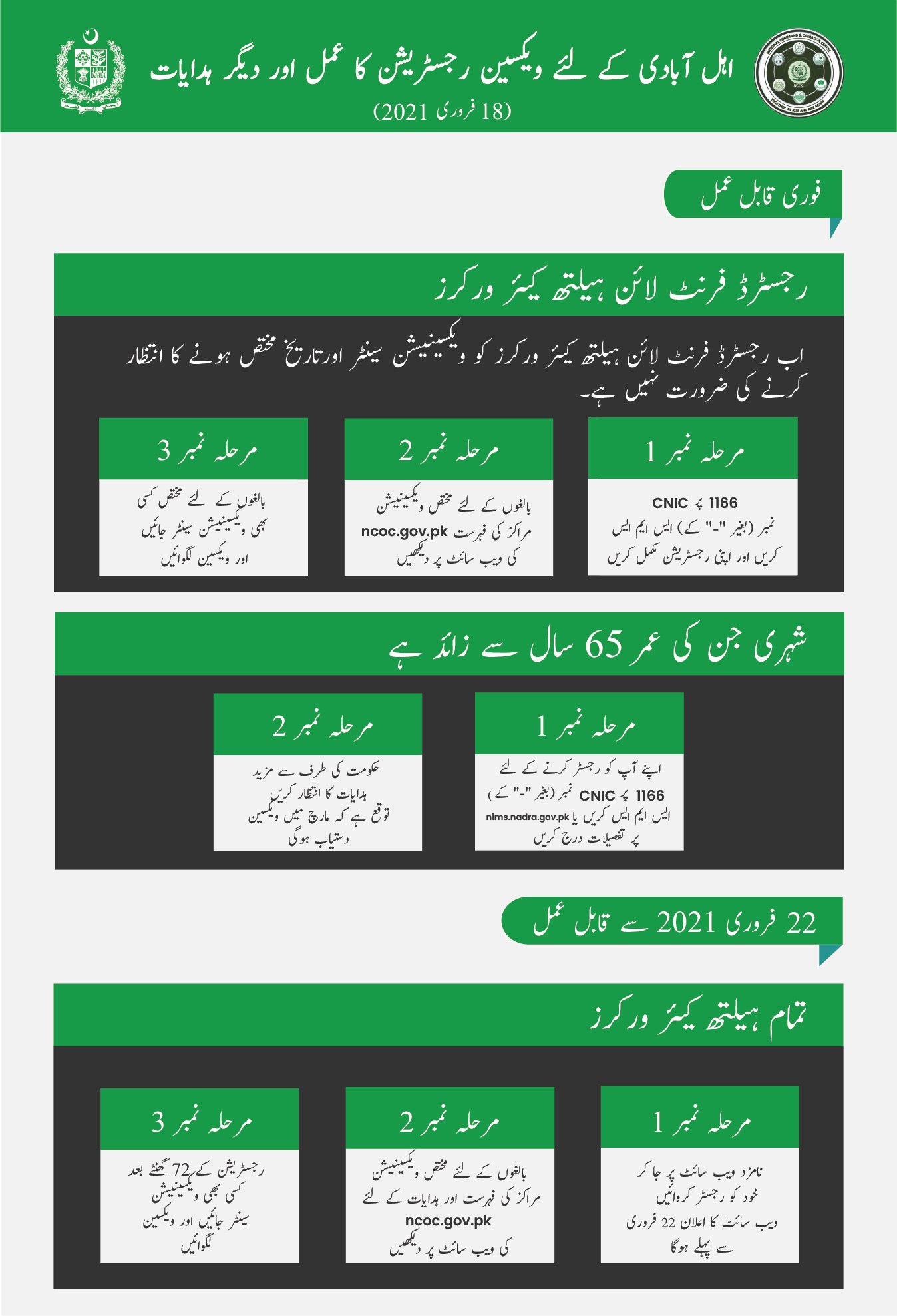 For your ease here is all steps well explained in english as well.
Step 1
Citizens need to send their CNIC number to 1166 through SMS or use NIMS website for registration.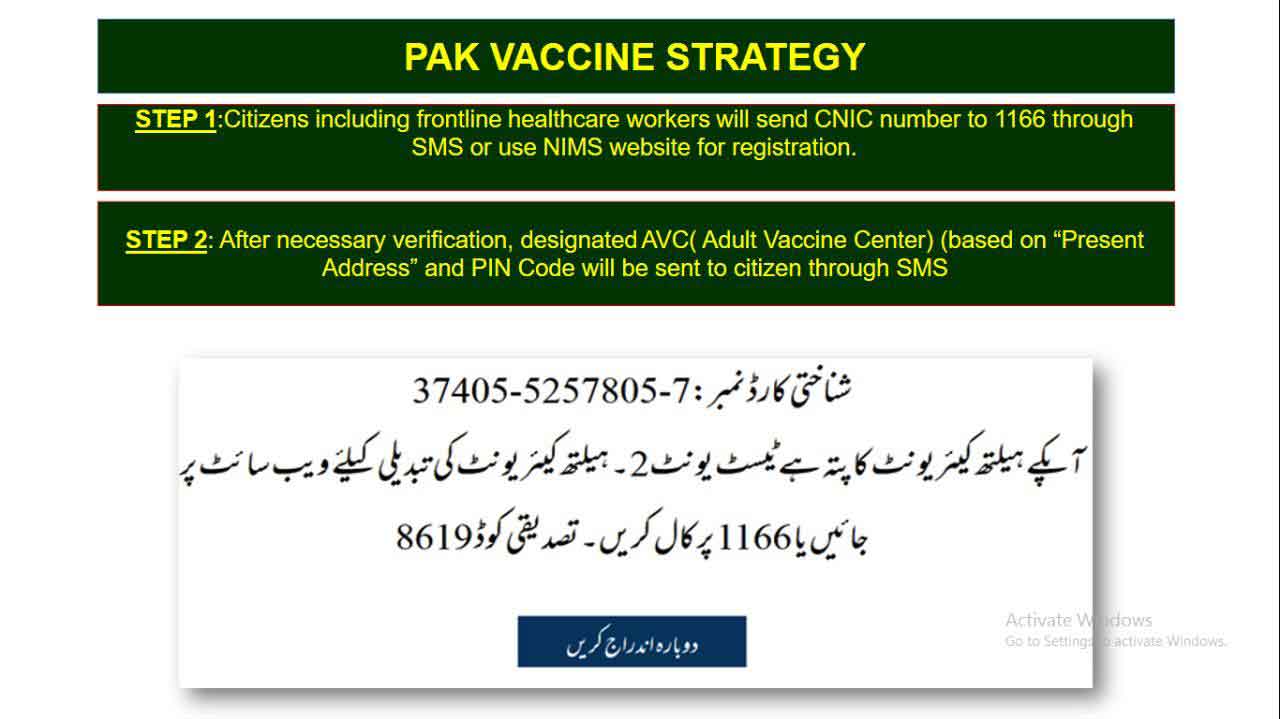 Step 2
After verification, designated AVC (Adult Vaccine Centre) (based on "Present Address" and PIN Code will be sent to the citizen through SMS).
Step 3
If the designated AVC is outside current tehsil of the citizen, he/ she can change the designated health facility by visiting NIMS web portal or by calling 1166 helpline within 5 days of receipt of the first SMS.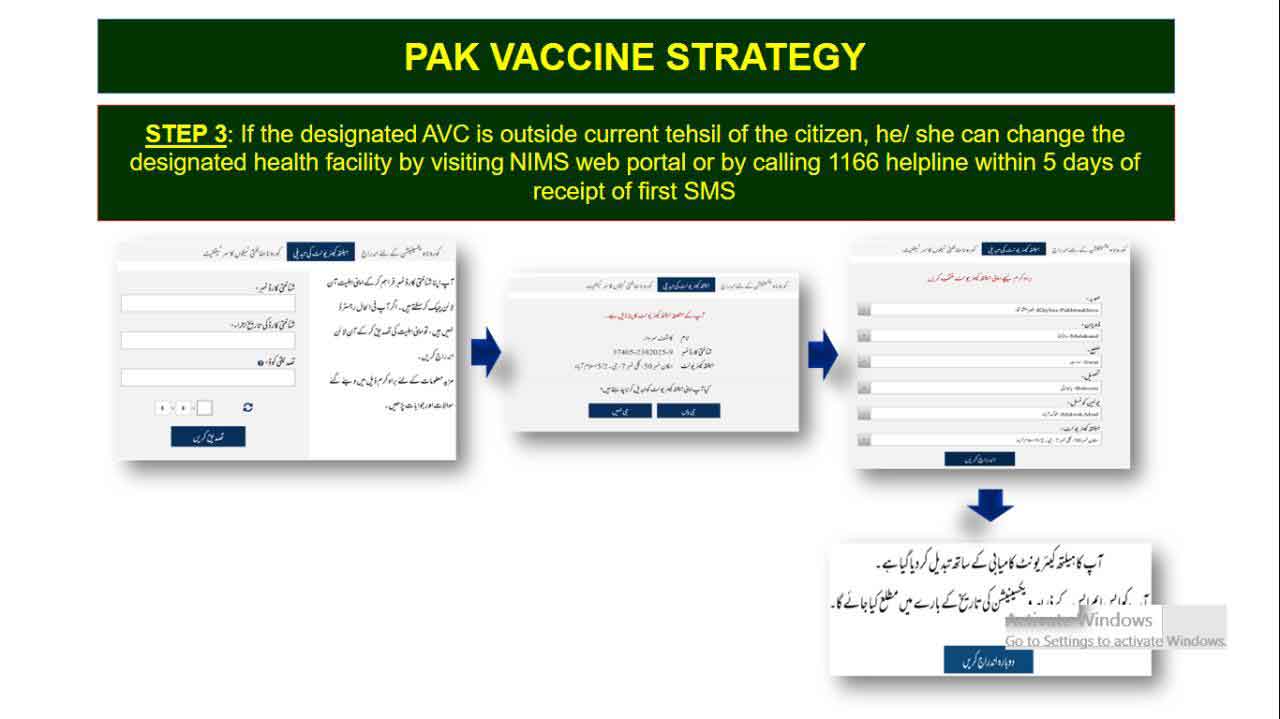 Step 4
Upon availability of vaccine at the Designated Vaccination Centre, SMS will be sent to the citizen to intimate appointment date for vaccine administration.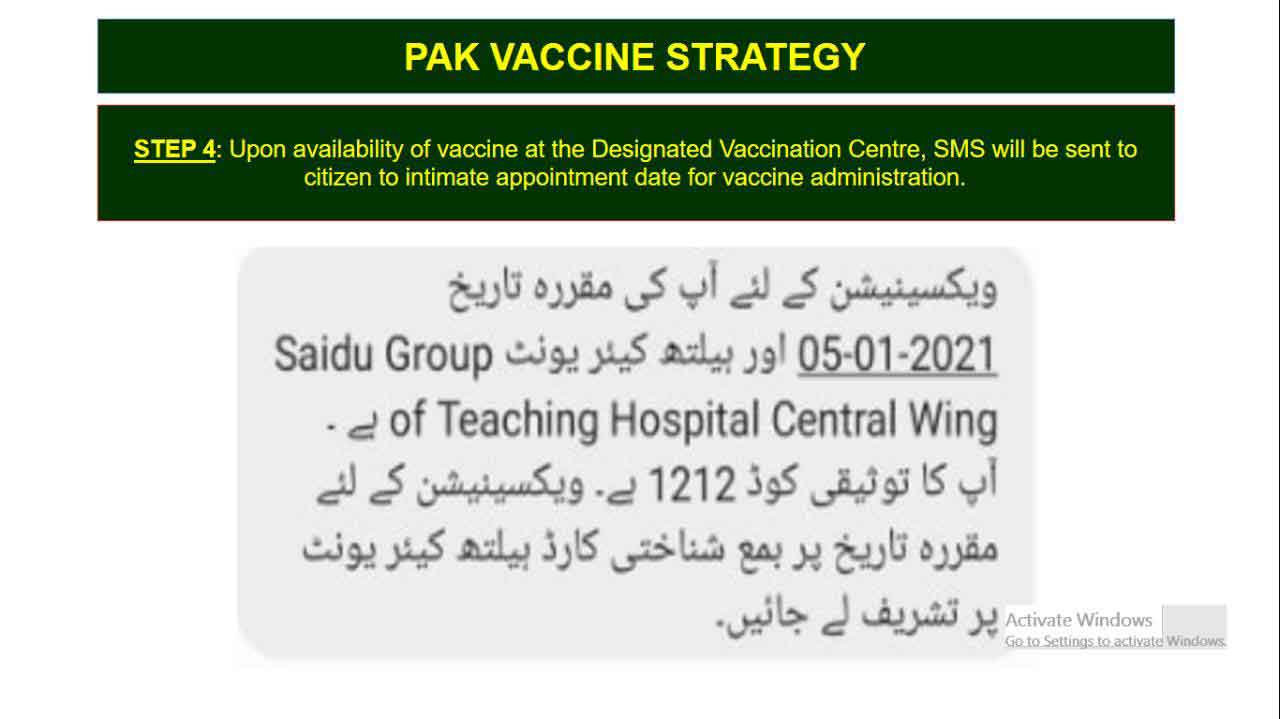 Step 5
After successful registration, the citizen will visit AVC on date of appointment along with original CNIC and received PIB Code (mandatory).
Step 6
Vaccination staff will verify the CNIC and PIN code.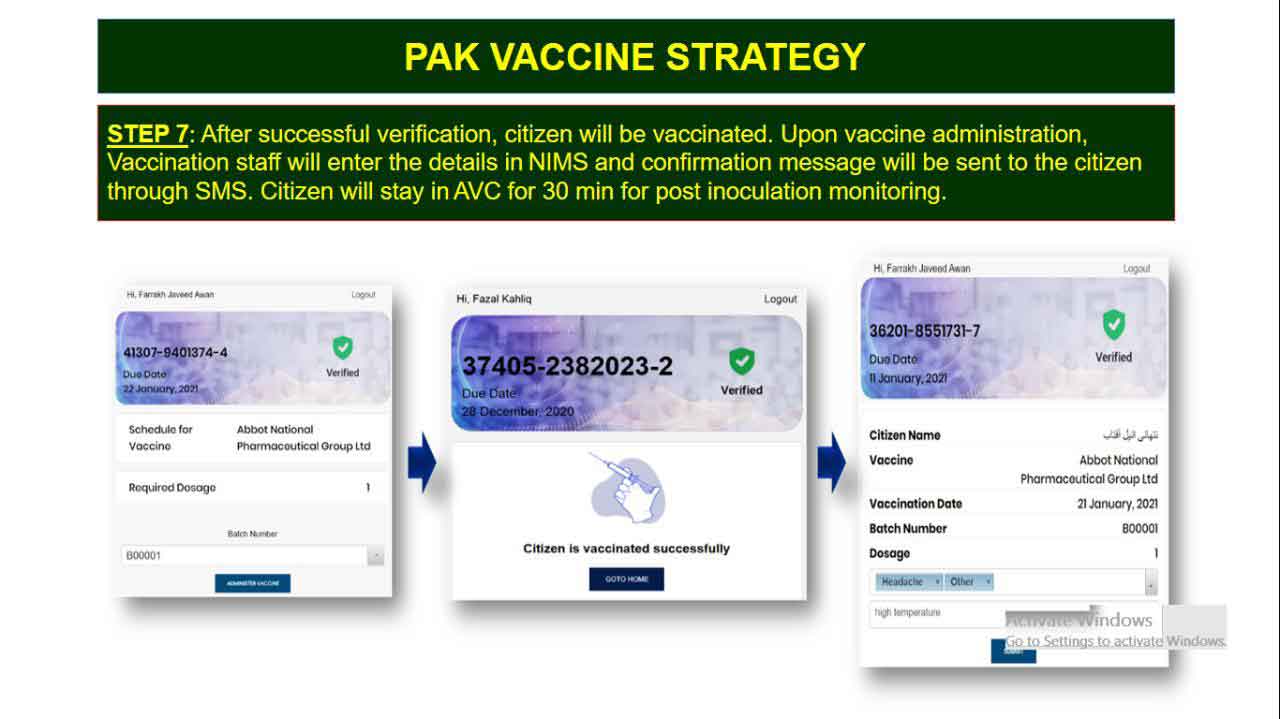 Step 7
After successful verification, the citizen will be vaccinated. Upon vaccine administration, vaccination staff will enter the details in NIMS and confirmation message will be sent to the citizen through SMS. Citizen will stay in AVC for 30 min for the post inoculation monitoring.
Step 8
"Looking at the second dose of corona vaccine, the president has registered himself for corona vaccine. I am not a front line worker so I have not vaccinated yet," he said.
The Special Assistant said that as a doctor, I have registered myself for the vaccine. It was not appropriate for me to be vaccinated first. When it is my turn, I will be vaccinated again.