Twitter has announced that they are planning to introduce two new features on the platform – Super Follows and groups based on specific interests. The main idea behind these new features is to catch up with rivals in a plan to double annual revenue and reach at least 315 million users by 2023.
While Twitter might introduce newer features later, for now the two features include the ability for Twitter users to charge their followers for access to additional content (Super Follows) and the ability to create and join groups based on specific interests. These two features are not unique though, they have been successful on other social platforms (like Patreon).
What are Super Follows?
Super Follows will allow Twitter users to charge their followers for exclusive and extra content. This content could be bonus tweets, subscription to newsletters, access to a community group, or a badge to show your support.
We can well imagine tipsters and brands on Twitter charging for exclusive information and access to new and upcoming products.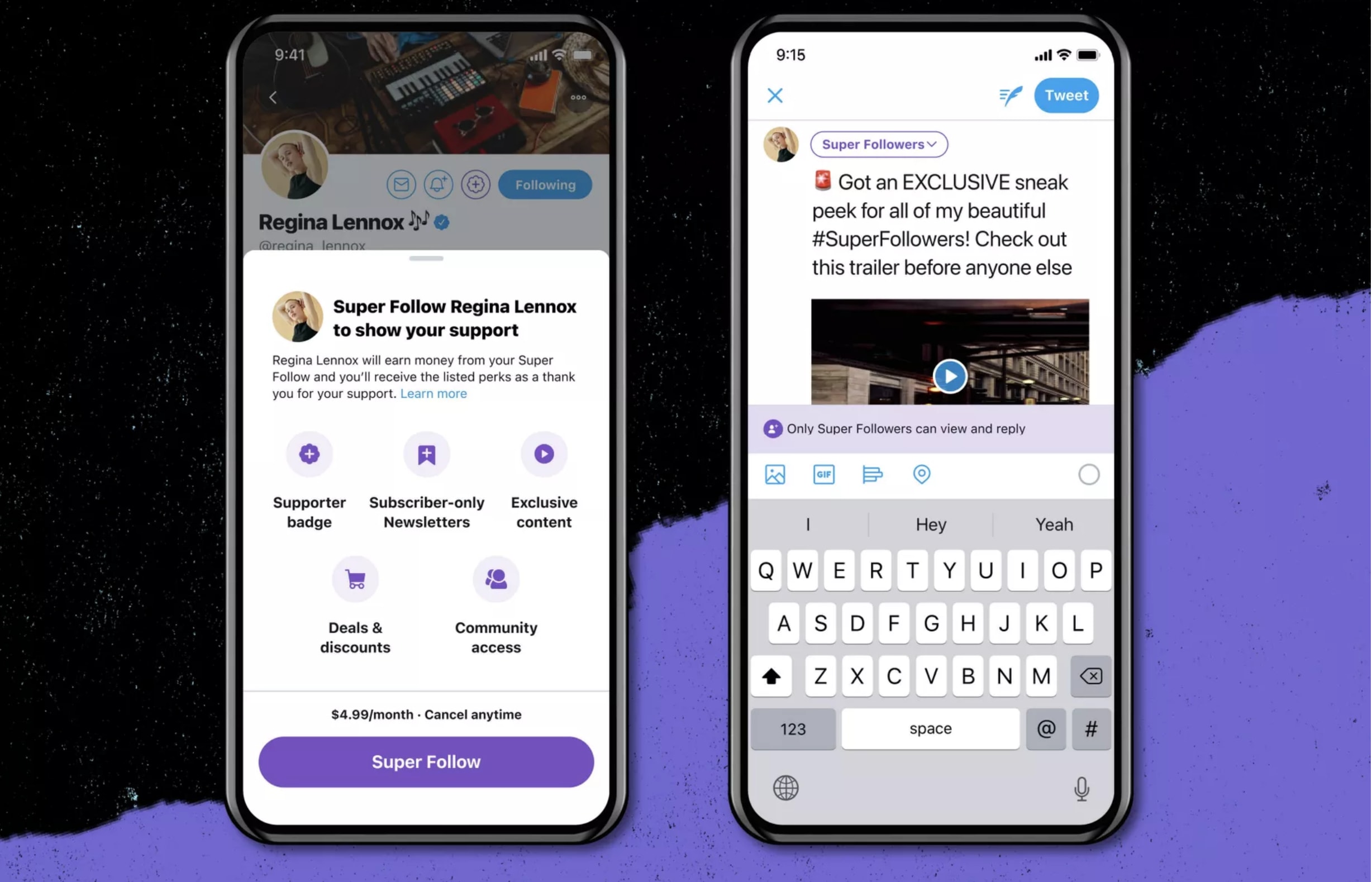 The mock-up screenshot shown by Twitter shows an example of a user charging $4.99 per month for a bunch of perks.
Twitter is seeing this feature as a way to let creators and publishers get paid directly by their fans and followers.
How are Super Follows going to work?
Direct payment tools have become quite virtual for creators over the years, and have been successful on platforms like Patreon, Facebook, YouTube and GitHub.
Twitter is going to take a cut from these payments in all probability and the company has been hinting at subscriptions that will offer a new revenue source. However, they have not disclosed any further information regarding this yet.
Another feature Twitter spoke about was called Communities.
What are Twitter Communities going to be like?
Communities on Twitter should be something like Facebook Groups. People can create and join these groups based on their interests. Twitter sees this as a way for any user on the platform to see more tweets focussed on what interests them.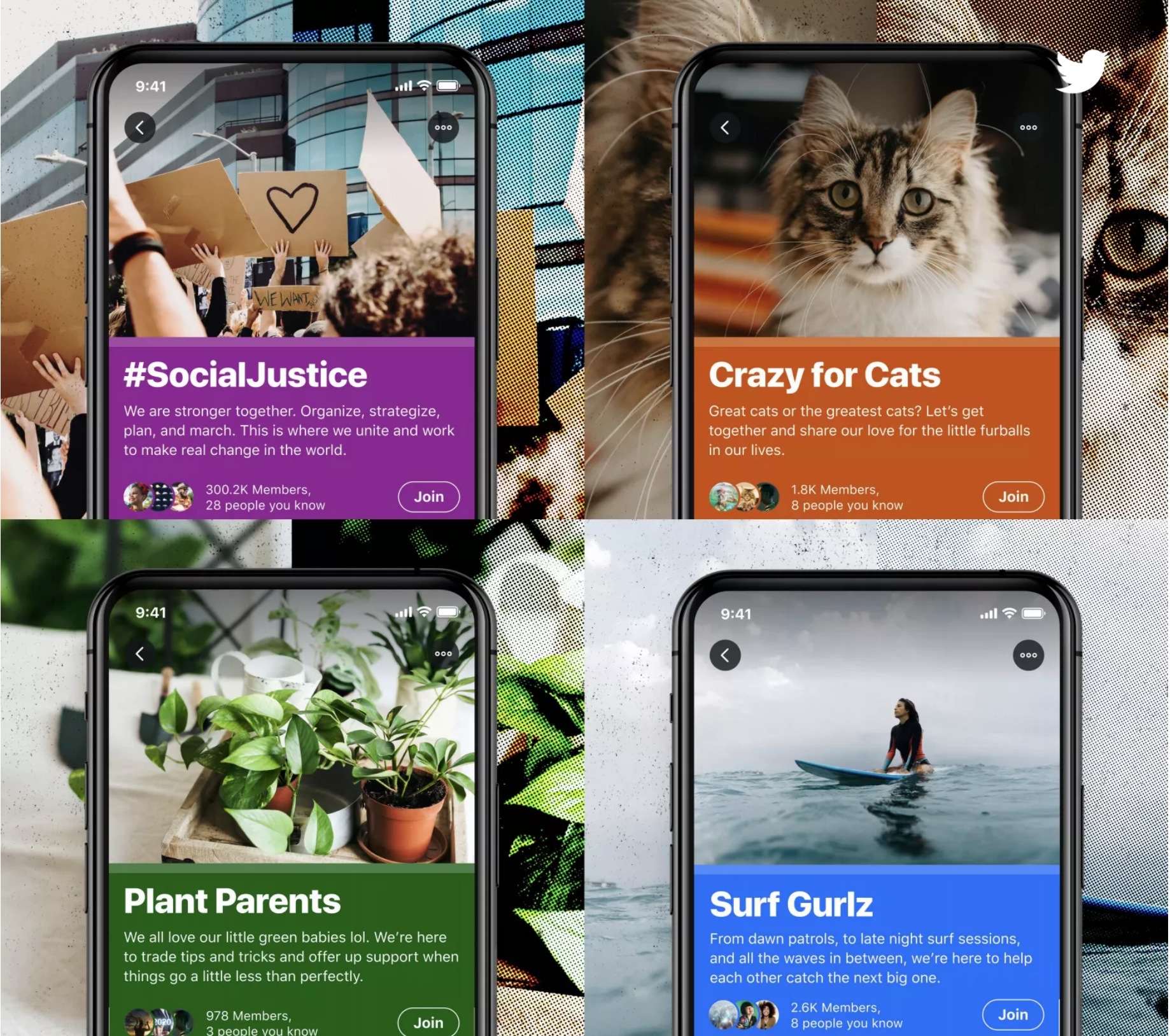 Facebook Groups have been very successful but they have a huge moderation problem too. However, on Twitter they might work better since the platform's "open-ended nature can make it difficult for new users to get started", The Verge pointed out.
Twitter has not mentioned when these features are going to launch and have listed these features under "What's next" during a presentation for analysts and investors.