Xiaomi has for long released several non-electronics-related products that are also designed to make like easy. One of such is the UREVO line of portable umbrellas manufactured by its eco-chain company UREVO. 
Xiaomi Youpin has now played host to a new UREVO Umbrella equipped with features such as turnable LED lights, reverse folding and non-wetting, and a one-second opening mechanism. The product carries a price tag of 69 yuan (~$11).
The UREVO portable Umbrella contains three high-brightness LED lamp beads with an illumination distance of up to 10m. The angulation of the lamp can also be easily adjusted so as to illuminate the user's path at night in other to avoid stumbling on obstacles such as steps, puddles, and manhole covers. It also serves to make the owner visible to on-coming vehicles at night.
There is no dedicated switch on the handlebar to turn on the light. Instead, when the handle is rotated, the LED lamp turns on. The light also provides a superb battery life.
Further, the UREVO umbrella features a fully automated one-key opening and closing. In other words, you press a button to automatically open the umbrella, a standard feature on most umbrellas but in this case, you also press the same button to automatically close the umbrella, making it easy to operate with one hand.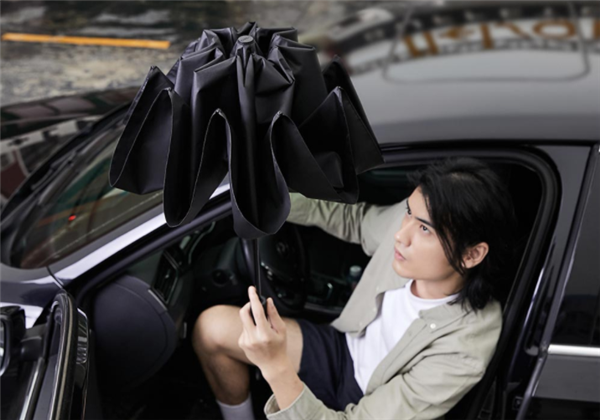 Also, the inside of the umbrella handle is designed with an explosion-proof punching mechanism, which automatically locks the position and stops at various times to prevent rebounding during the process of retracting the umbrella. This design protects both hands from being pinched and makes it easy to close the umbrella without applying any effort.
Another impressive design element of the new UREVO Umbrella is that the surface folds in reverse, with the rain surface inside and the umbrella bone surface outside. This prevents rain splashes when closing the umbrella, and prevents hands and car seats from getting wet when storing.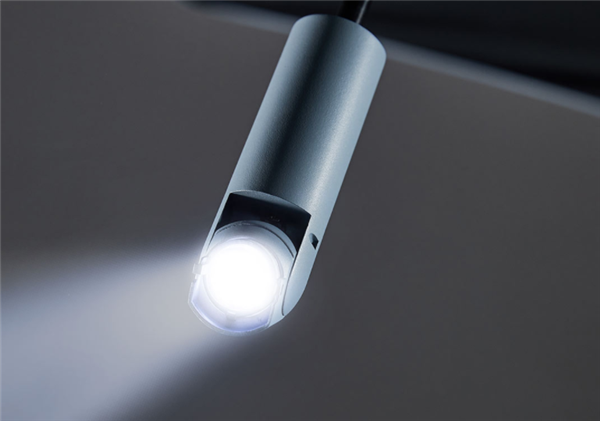 In addition, the umbrella uses the 210T high-density impact cloth material with a hydrophobic coating outside. Thus, rainwater falling on the umbrella surface can instantly form water droplets and slip off.
The umbrella cloth also has an anti-UV layer with a sun protection factor of up to UPF50+, effectively blocking 99% of ultraviolet rays. There is also an inner layer of vinyl coating that blocks light and heat, keeping the body cool in hot weather.
The umbrella frame is manufactured from fiberglass and it is firm and strong, and won't easily deform. Eight fiberglass umbrella ribs form the umbrella frame. The arched arc provides mechanical support for wind resistance and can easily cope with strong winds and heavy rains.