Pakistani automotive industry is going through a strange phase. Car prices are going down, whereas bike prices are going up. Three bike companies, Honda, Yamaha, and Suzuki, revised their prices a few weeks back. Yamaha skipped the YBR 125G in its earlier bike price hike and has now done the deed on a separate notice.
The price of Yamaha YBR 125G has been increased by Rs. 8,000. The new price has gone up to Rs. 205,000 from the old price of Rs. 197,000. Here is the official price increase notice by Yamaha Motor Pakistan Limited.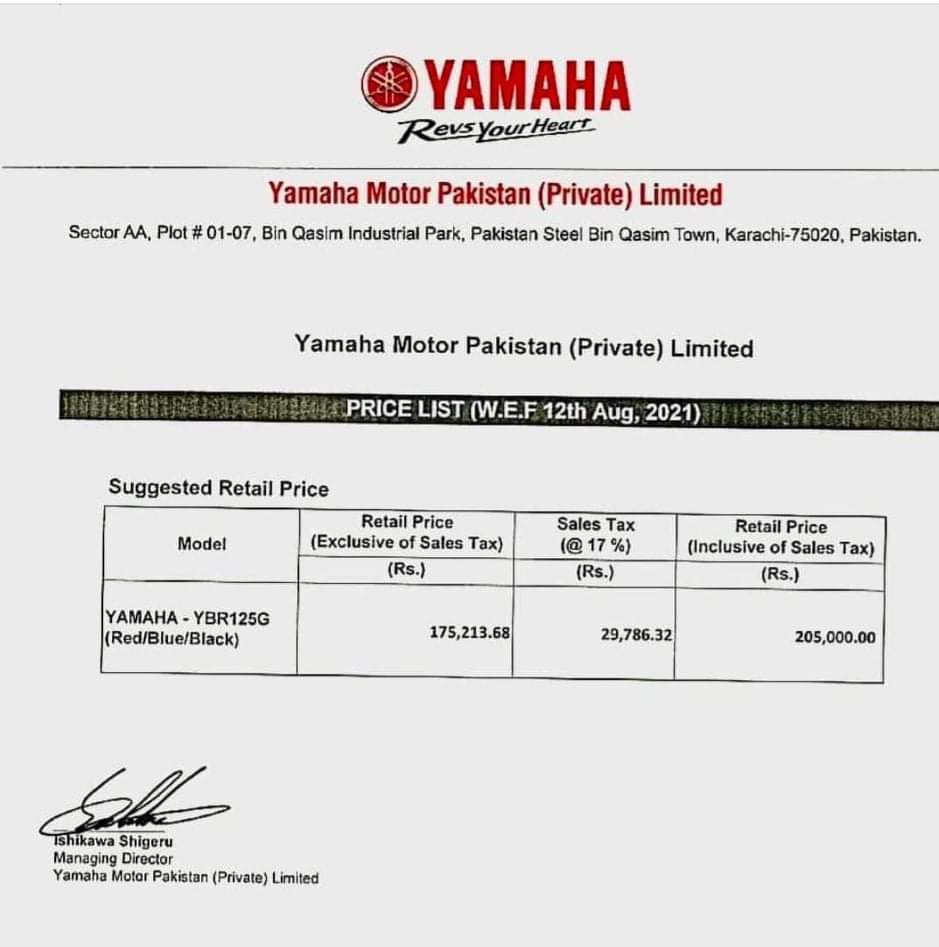 According to media reports, the reason for these continuous price hikes is very high demand. The reports have suggested that after the end of lockdown last year, the demand for bikes has massively increased in the market. Suppliers are finding it hard to meet such high demand for bikes and their spare parts.