While tech titans such as Huawei and Samsung have already launched their foldable lineups and are working on improved versions, Oppo has shown us a glimpse of its first foldable phone, the Find N. Oppo has been working on it for the last four years, we can expect Oppo's first foldable phone to be a huge success as more R&D is carried out.
Oppo has teased the release of the company's first foldable phone. The device's image is only shown from the spine side, and we get a look at the phone's profile, which shows a triple camera setup in a vertical layout similar to the Samsung Galaxy Z Fold3. The tagline of the teaser is "A small enough, big enough folding-screen phone."
While the overall detailing of the camera setups is impressive, we also see a tagline in the teaser that reads: "A small enough, big enough folding-screen phone." Now, this tagline is quite confusing, and what it actually means is even more so, but we will learn more about it as time passes. Let's look at the teaser first: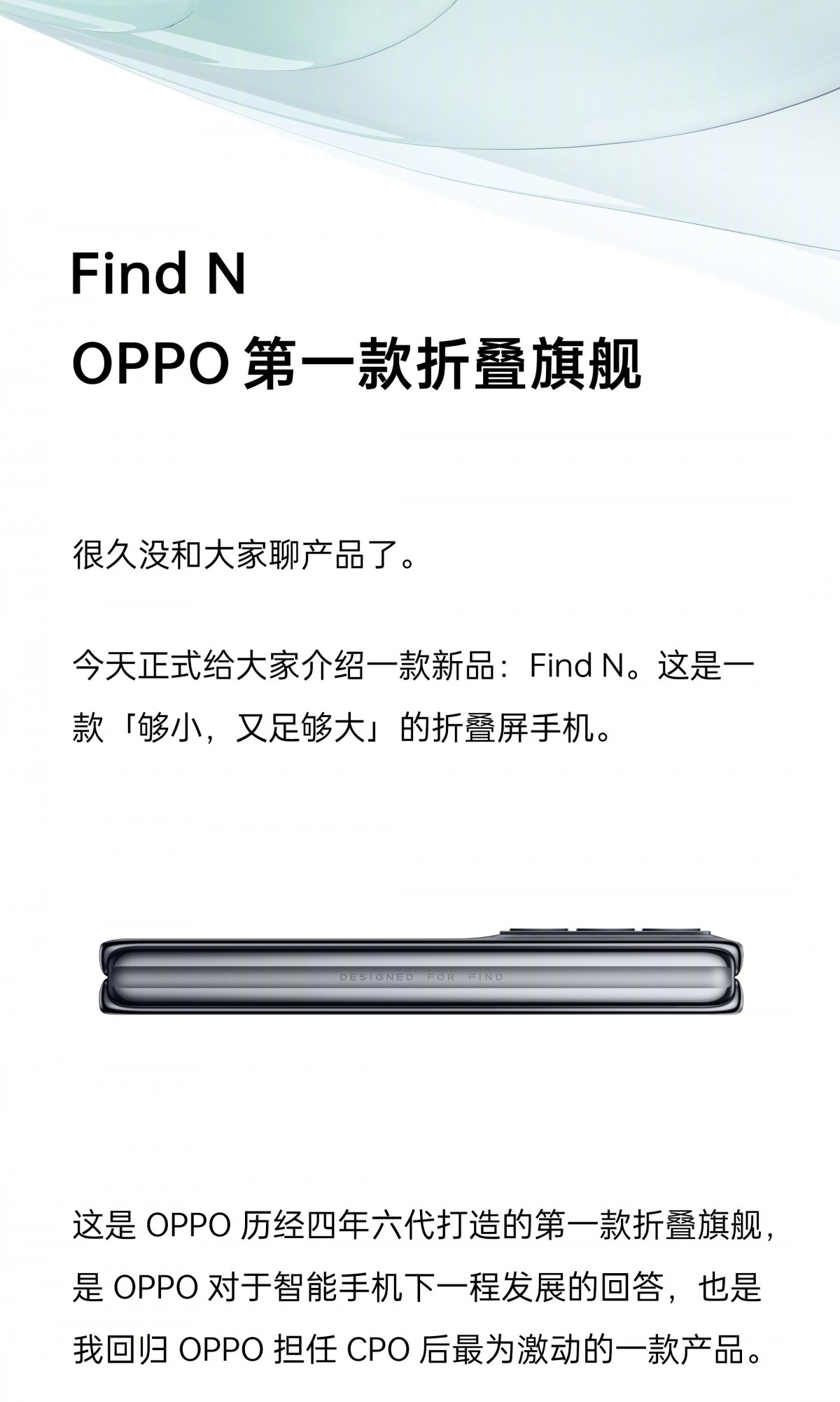 Oppo's Chief Product Officer and OnePlus Founder Pete Lau celebrating the Find N like this:
Grind a sword in four years,
Find N, OPPO's first folding-screen phone.
Right now we have just got a small look at the device with no other details, to get all about the device we have to wait till 15 December. We are sure there is a lot more about the phone.