Bluetti Power Inc, based in Les Vegas, is a world-leading manufacturer of solar energy facilities such as solar generators, photovoltaic panels, and related accessories, and they have now created the world's first Sodium-ion Solar generator.
With increased awareness of global warming and climate change, technology is attempting to move toward carbon neutrality, which calls for a shift away from traditional energy systems and toward renewable ones such as chemical batteries and battery-powered machines.
To that end, the world as a whole is shifting away from traditional fossil fuels and toward cleaner, better energy sources such as lithium-ion rechargeable batteries. Since their commercialization by Sony Corporation in 1991, lithium-ion batteries have established their dominance for applications in consumer electronics, automobiles, and even aviation. However, this abrupt massive energy shift has resulted in a global supply crunch for this comparatively rare metal, requiring the search for alternative sources.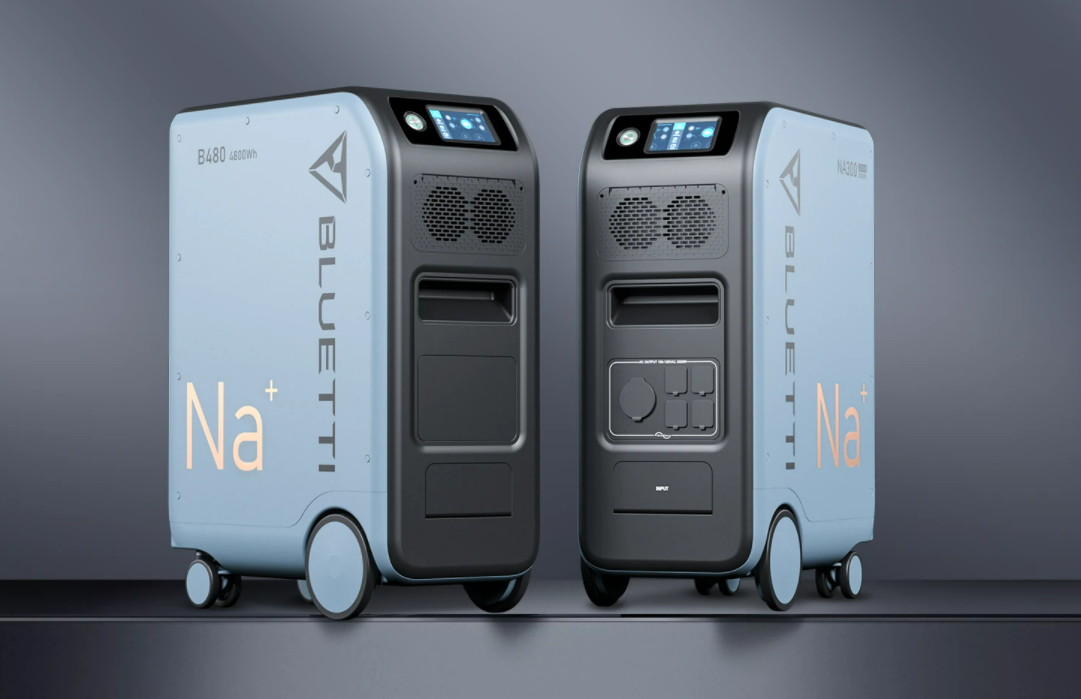 Bluetti chose sodium-ion batteries over lithium-ion batteries to combat this near-future scarcity issue. Sodium is one of the closest metals to lithium in that it has nearly identical chemical properties and is abundant in the earth's crust. The Earth's crust contains over a thousand times more sodium than lithium.
As a result, sodium-ion batteries are regarded as a superior alternative to lithium-ion batteries. Bluetti has also created the world's first sodium-ion solar generator, the Bluetti NA300 & B480, after some research and development.
The Bluetti NA300 & B480 hold almost all of the features found in its predecessor, the EP500 Pro (lithium-ion battery). The sodium-ion station has 4 x 20A plugs and 1 x 30A L14-30 output ports, which are powered by a built-in 3000W pure sine wave inverter, which can power almost all of your household electronic appliances.
The NA300 boosts the EP500 Pro's impressive 2400W solar input to 3000W. It is also mentioned as the fastest charging solar generator because it can charge from 0 to 80 percent in just 30 minutes when using 6000W swift AC + PV dual charging. (3000W maximum for both alternating current and photovoltaics).
However, the NA300 has a power of 3000Wh, which is less than the 5100Wh of the EP500 Pro in the same size. This inherent difference is caused by the limitations of current sodium-ion battery technology. However, with ongoing research and development and general technological advancement, we can expect better capacity results for sodium-ion batteries in the near future.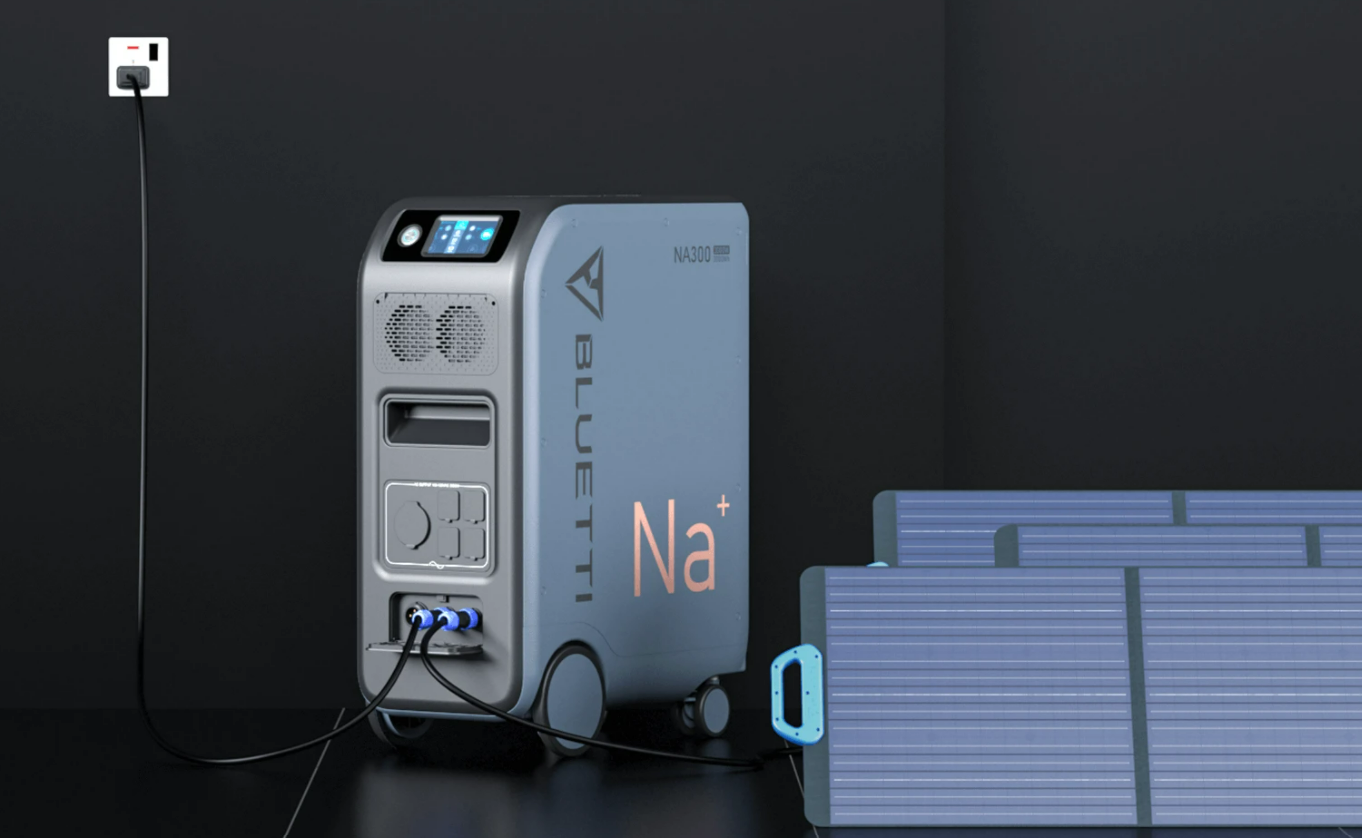 When it comes to the overall capacity, the NA300 supports two B480 battery modules (4800Wh each), bringing the total capacity to 12600Wh. This means that the NA300 power unit can provide continuous power to a family for several days, maybe a week. This is especially helpful during power outages or natural disasters. Furthermore, the NA300 supports a 240V, 6000W connection with a Fusion Box and another NA300, as well as IoT App Remote Control via iOS or Android.
The sodium-ion battery pack in the NA300 and B480 has a capacity return rate of more than 85 percent and a system integration efficiency of more than 80 percent in a low-temperature environment of -20°C (-4°F), making it ideal for powering in the winter or in regions with extremely low temperatures.

Overall, Bluetti's first-generation sodium-ion battery outperforms in terms of cost, low-temperature performance, quick-charging, and other electrochemical aspects.

On January 5, the Bluetti NA300 & B480 Sodium-ion Battery Power Station will make its debut at CES 2022. Aside from the sodium battery, Bluetti will release a slew of new products showcasing their cutting-edge technology and alternative power solutions for a more sustainable future. So keep an eye on Bluettipower.com for updates.