Although Samsung is always hesitant to name the chipsets inside their Galaxy phones, it's a well-known fact that their flagship models are launched with two distinct chips based on region. The cheaper Galaxy A phones typically use a single chip that is used global level. But that could change soon, as the successor to the Samsung Galaxy A52s is said to come in two chip variants.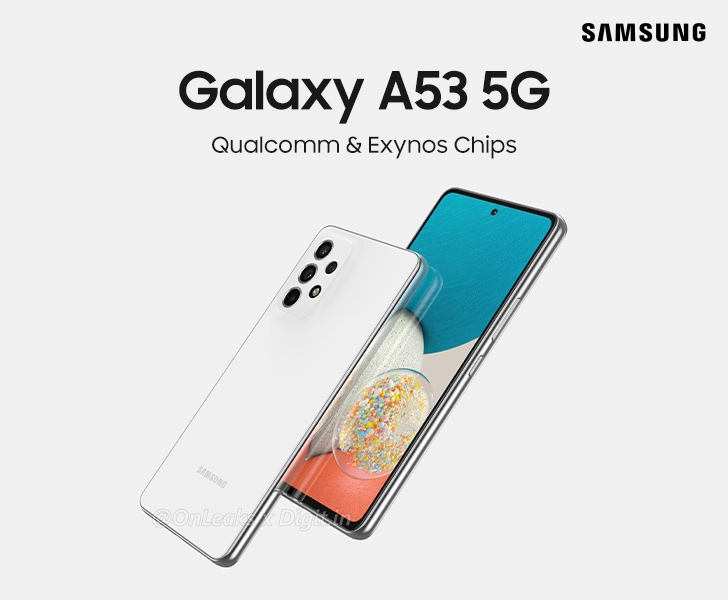 It's important to note that the chip duality isn't connected to the two LTE and 5G editions, as is usually the case. Instead, Samsung is abandoning the 4G option completely. The Samsung Galaxy A53 5G, on the other hand, is available in two variants, one powered by Qualcomm silicon and the other by Samsung's own Exynos.

The model numbers 'SM-A436B' and 'SM-A536E' of these Galaxy A53 5G variants were discovered by GalaxyClub. The former will be delivered to Europe, while the latter will be delivered to South Asia (including Pakistan), Africa, and the Middle East. Unfortunately, the GalaxyClub team did not specify which model uses which chip.

The Qualcomm Snapdragon SoC is also shrouded in mystery. However, the Galaxy A53 in the United States has been compared to the Exynos 1200. It's said to be a mid-range 4nm chip that will debut alongside the A53.
Due to a global chip shortage this year, Samsung was forced to relaunch the Galaxy A52 with the Snapdragon 778G. (called the Galaxy A52s). As a result, the new structure could be a reaction to the previous hiccup.
In any case, the two-chip Latest model from Samsung isn't the only thing the Korean manufacturer is stealing from its flagship playbook. The 3.5mm audio jack is also being phased out, beginning with the Galaxy A53. The microSD card expansion is unknown, but the removal of the headphone jack does not appear to bode well.