The smartphone market in Pakistan has been rapidly expanding. Every month, manufacturers release new handsets, each aimed at a specific demographic. The government's recent actions have bolstered this market by assisting manufacturers in establishing factories in Pakistan.
As a result of this feature alone, lower-cost phones are improving. The following are some of the most recent and best mobile phones on the market. These phones are available in a variety of price ranges, so don't be concerned about your budget and relax.

Disclaimer: Prices in this article may differ from actual market values due to fluctuations in dollar value.
Xiaomi Redmi Note 10 Pro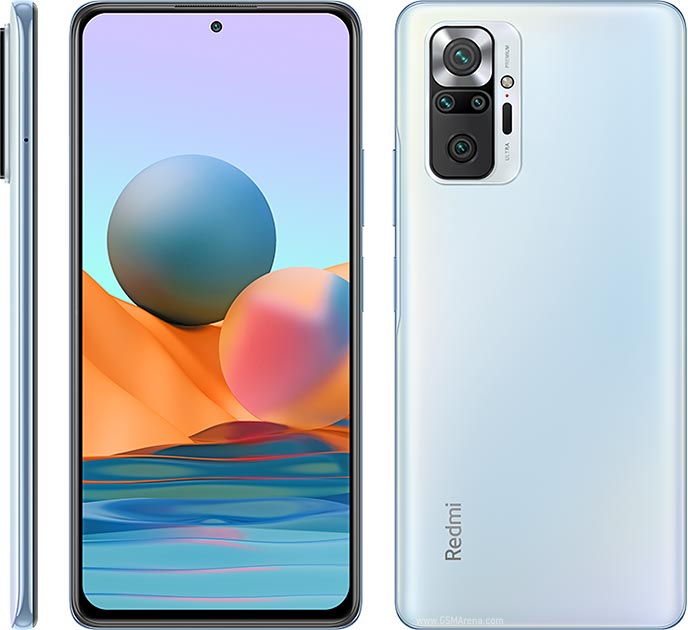 The Xiaomi Redmi Note 10 Pro's Snapdragon 732G chipset is one of the fastest on the market. Functionality is a breeze thanks to the phone's 6/8GB of RAM. 64GB/128GB of storage is available. Apps load quickly and there is no slowdown. The animations are light, and they aid in the program's loading time.

The cameras are fantastic. Portraits are beautiful, and the sensors can produce bright images at night, making night photography a breeze. The phone's 5020 mAh battery will last all day without needing to be recharged. Of course, wireless charging is possible.

Overall, the Xiaomi Redmi Note 10 Pro is a good phone. It's difficult to say whether it's superior to other flagships, but it's unquestionably superior to Xiaomi's flagship from the previous year. This phone was initially priced at around 50,000 dollars, but it quickly sold out, making it impossible to obtain.
Vivo V21e
In April of 2021, Vivo released the V21e smartphone. The phone has a 6.44-inch display with a resolution of 1080×2400 pixels. The Vivo V21e is powered by a Qualcomm Snapdragon 720G processor. It has 8GB of RAM in total. The Vivo V21e is based on Android 11 and is powered by a 4000mAh battery.

Vivo's patented quick charging technology is compatible with the Vivo V21e. If you want a great camera, a luxurious appearance, and a smooth display, this is the phone to get.

Due to the fact that it is a complete product at this price. There are more powerful phones in the range, but they aren't as appealing as this one. Vivo's operating system has recently been vastly improved, and it now closely resembles stock Android. The Vivo V21e is priced at $46,000.
Realme C25s
In case you didn't know, Realme is an Oppo sub-brand. It's an exciting brand that has made a name for itself in a short amount of time.
The Helio G85, a gaming processor, is included in the phone. The smartphone will perform admirably when it comes to day-to-day tasks. You can hope for good results when playing video games on low settings. The phone's 4GB RAM should suffice, and multitasking should be a breeze.
The RAM coupled with a gaming CPU is a good combination for a phone at this price point. The storage is adequate as well. It will suffice, despite the fact that it is an older, slower eMMC.
The phone features a 6.5-inch LCD display with excellent viewing angles. The battery capacity of the phone is 6000mAh. This phone can easily last a whole day when used heavily. Realme's outstanding algorithms are to thank for this.
Nokia 5.4
The Nokia 5.4 is a mid-range smartphone that can be used for both basic tasks and gaming. It is powered by a Qualcomm Snapdragon 662 processor. The SoC is intended for users in the mid-range and performs admirably. The 4/6GB RAM on the phone is sufficient for multitasking, and your apps will not hang. The Android operating system is pre-installed on this phone.
The phone's battery capacity is 4000 mAh, which means it will last you more than a day. The cameras are adequate for a mid-range handset. Night photography is possible thanks to the sensors' ability to capture a lot of light.
Nokia has had a lot of problems in recent years, and they needed to do something different than their competitors to get out of them. Because of this, the Nokia 5.4 is a good phone. The software on this phone is one-of-a-kind and fine-tuned. This phone costs around $30,000 to purchase.
Poco X3 Pro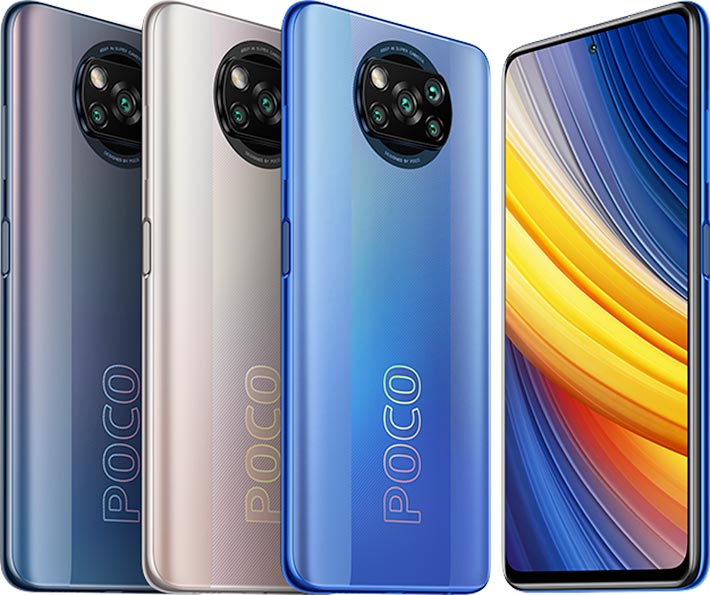 Xiaomi is known for making some of the best low-cost smartphones on the market, and the Poco X3 Pro is no different. The Poco x3 Pro is a real treat for gamers on a budget. This is a mid-range smartphone that can handle heavy use as well as gaming. It is powered by a Qualcomm Snapdragon 860 processor.

The phone's 6/8GB RAM will be sufficient for multitasking and will not cause your apps to hang. In addition, the cameras are fantastic. They take reasonable pictures and capture nice light at night.

The phone has a 5160 mAh battery that should keep you going for more than a day. This phone will set you back around $50,000. All of the above features combine to make it one of the best new mobile devices that almost anyone can recommend.
Oppo Reno 6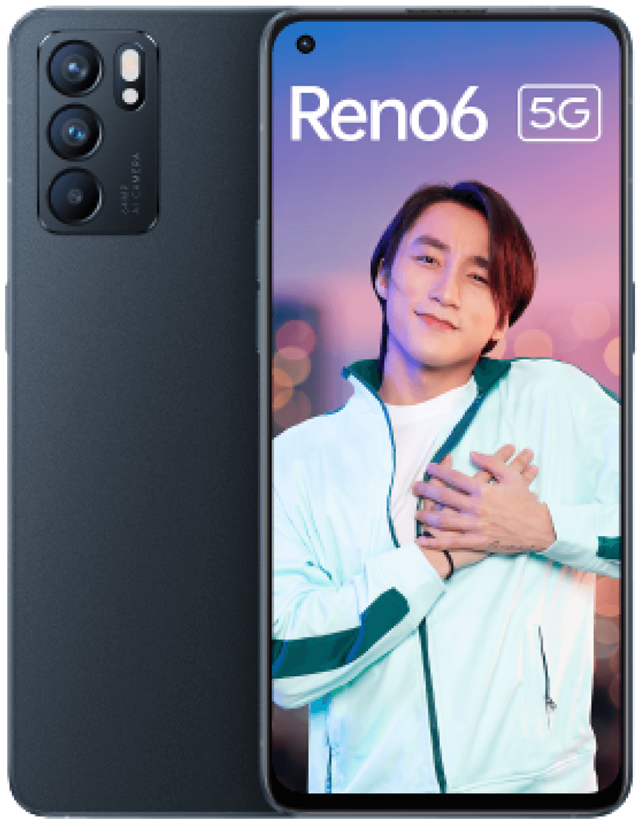 The Oppo Reno 6, the latest addition to Oppo's Reno line, was just unveiled. The Snapdragon 720G processor powers this phone. This allows the user to multitask for longer periods of time. The phone has 8 GB of RAM and 128 GB of internal storage, which can be expanded using a microSD card.
The new Oppo Reno 6 supports Android 11 thanks to the latest version of ColorOS. The phone's display is a 6.4-inch AMOLED screen with a resolution of 1080×2400 pixels. The phone's battery capacity is 4310 mAh, and it supports rapid charging at a rate of 50 W. This smartphone also includes an optical fingerprint sensor.
A 64-megapixel main camera, an 8-megapixel ultra-wide camera, and two sensors make up the phone's camera setup. A 44-megapixel selfie camera is also included. The cameras produce acceptable images even in low-light situations. As evidenced by the fact that Oppo's image processing software has improved.
Infinix Note 11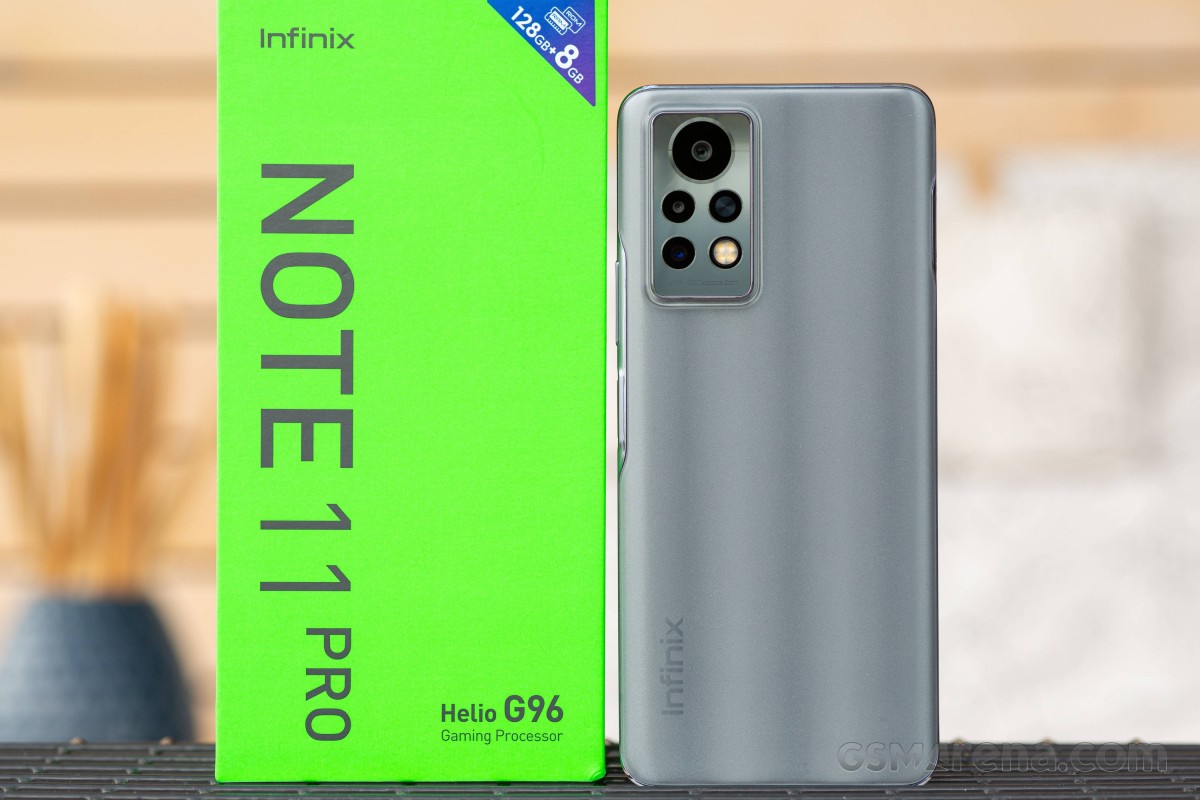 Infinix made headlines with its new Note 11. The phone has a 6.70-inch display with a resolution of 1,0802,400 pixels. It has 4GB of RAM in total. The Infinix Note 11 is based on Android 11 and is powered by a 5,000mAh battery. The Infinix Note 11 supports fast charging. This phone has an AMOLED display and is the cheapest phone in Pakistan with an AMOLED display.
In terms of cameras, the Infinix Note 11 has a 50-megapixel rear camera. For selfies, it has a single front-facing camera with a 16-megapixel sensor. This phone has a solid camera system and a powerful processor that can handle multitasking and gaming without breaking a sweat in this price range. This phone costs around $30,000 to purchase.
Samsung Galaxy A52
The Samsung Galaxy A52 is the follow-up to Samsung's best-selling smartphone from the previous year. The Snapdragon 720G processor powers the Galaxy A52.
4/6/8GB of RAM and 128/256GB of storage will be available on the phone. External expansion can be done with MicroSD cards with capacities of up to 1TB. A 4,500mAh battery powers the lights and allows for 25W rapid charging. The Galaxy A52 comes with a charger from Samsung.
The display is one of the most significant improvements made by Samsung on this handset. The Galaxy A52 has a 6.5-inch Infinity-O Super AMOLED display with a 90Hz refresh rate. The Galaxy A52 is made of the same plastic that has been used in previous Galaxy models.
Another significant update has been made to the camera section. The Galaxy A52's primary sensor is a 64-megapixel optically stabilized sensor.
In addition to the 12-megapixel ultra-wide sensor, the camera has a 5-megapixel depth sensor and a 2-megapixel depth sensor.
Tecno Camon 18T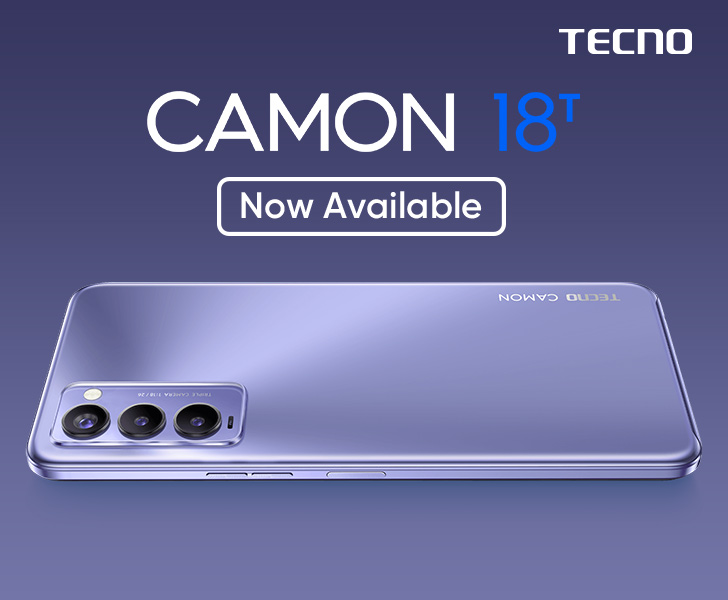 This phone has a 6.7-inch screen and 256GB of internal storage, while the other has 8GB of RAM. A 4750 mAh battery powers the Tecno Camon 18T, which also has three cameras on the back: a main 64 MP camera, an 8 MP camera, and a 12 MP camera.
When you turn the new Tecno Camon 18T over, you'll notice a hole punch in the center of the screen. It has a 6.78-inch IPS LCD with a 1080P resolution. In the Tecno smartphone, the Mediatek Helio G85 processor is paired with 4GB of RAM and 128GB of internal storage.
For the money, the budget gaming CPU delivers respectable performance.
The phone is powered by Android 11 and features Tecno's own user interface. The 5000mAh battery lasts a long time, and 18W rapid charging speeds up the charging process. The best mobiles price in Pakistan is Rs. 27999.