Lenovo released a new teaser for an upcoming gaming laptop earlier today (December 29, 2021). The new gaming notebook will be part of the company's Legion line, with the new teaser revealing the Legion Y7000P's design for the first time.
The new teaser, which was posted on the company's official Weibo account (a Chinese microblogging website), shows the Legion Y7000P's design ahead of its official release. The laptop's hinge can support up to 180-degree movements, according to this image poster. In other words, the display can be completely flattened by bending it backward. The thinness of the design, rather than the hinge, was the highlight of the design.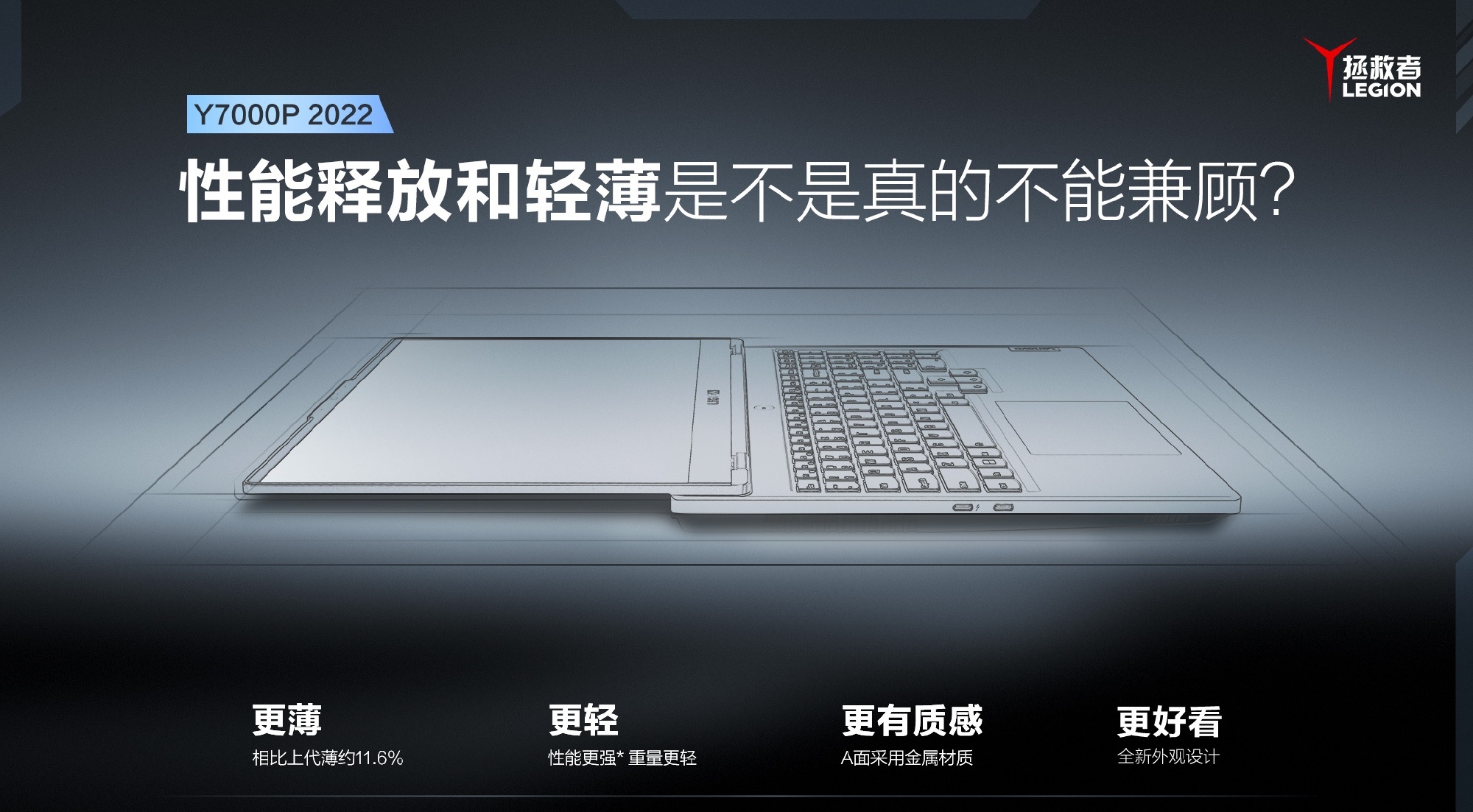 The latest Legion laptop from the Chinese brand is even slimmer than its predecessor, with a focus on thinness and lightness. The 2022 Legion Y7000P adopts a new design, according to official notes.
Lenovo also claims that the 2022 Legion Y7000P is 11.6 percent thinner than the previous generation and weighs less than its predecessors. The Legion Y7000P gaming laptop will have a 2K display with a 16:9 aspect ratio and a 165Hz refresh rate, according to previously released official teasers.
Other finer details are currently unknown, but the company is expected to release a number of new laptops from its Legion lineup in the near future. So keep an eye out for more information.