The Lenovo ThinkBook Plus Gen 3 laptop is one of the features of Lenovo's product lineup on display at CES 2022. The laptop which is in its third version has an 8-inch secondary display to complement its main 17-inch screen. The ThinkBook Plus Gen 3 will go on sale in May 2022, with a starting price of $1,399.
Lenovo relocated the second panel to the keyboard deck, converting it to a full-color LCD display. The main screen of the laptop is a 17.3-inch IPS display with 3K resolution. The 8-inch 800 x 1,280 LCD has an integrated digitizer layer and can be used with a stylus. The ThinkBook Plus Gen 3 runs Windows 11 and is available in a variety of orientations and configurations.
Transitions between the two displays may be a key barrier for the ThinkBook Plus Gen 3. There could have been bugs in the ecosystem that slowed down the secondary screen significantly. The ThinkBook Plus Gen 3 comes with a 12-generation Intel Core processor, 32GB of RAM, and an amazingly 69-watt-hour battery.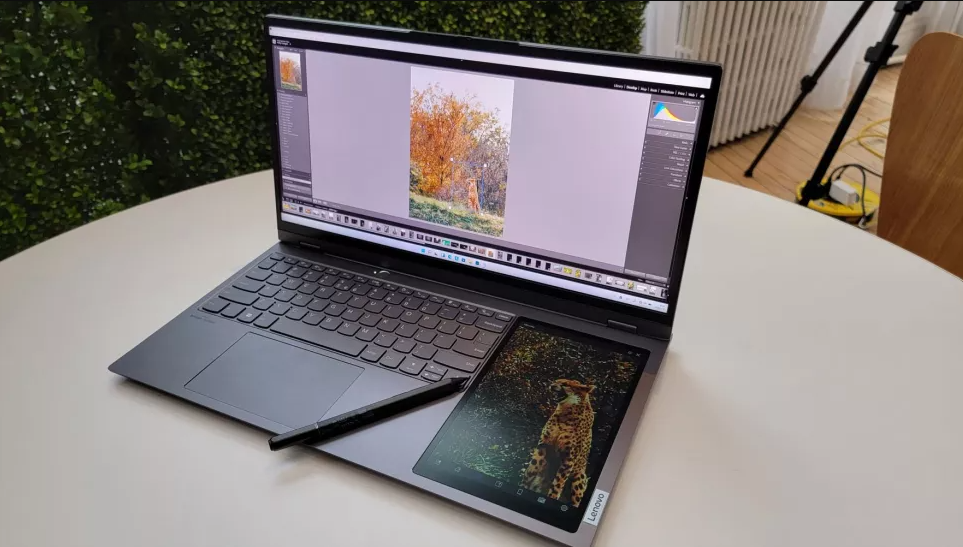 Lenovo's other products on display include the ThinkBook and ThinkCentre families of business-focused laptops. The ThinkBook 13x Gen 2 can charge Qi-compatible devices while also powering the laptop with a "Wireless Multi-Device Charging Mat." The ThinkCentre Neo series includes three desktop systems for small and medium-sized businesses.