As part of the CES 2022 event, Samsung unveiled a new portable projector called The Freestyle, as well as a slew of other new products from the company. The Freestyle appears to be aiming for a viewing experience comparable to that of regular TVs, but unlike TVs, it can be carried around, bringing video and audio wherever it goes.
With a weight of 830g, it can easily transform any space into a screen. The Freestyle also includes a highly adjustable cradle that can rotate up to 180 degrees, allowing viewers to view the display from any angle — walls, ceilings, or floors.
The device's flexibility is further improved by auto keystone and auto-leveling features, which allow it to automatically adjust its screen to any surface at any angle. A "dual passive radiator" is in charge of sound, and it promises to deliver clean and deep bass without disturbance, as well as 360-degree cinematic surround audio.

External batteries that support USB-PD and 50W/20V+ output are compatible with the Samsung Freestyle Projector. It is also the first portable screen that can be plugged into an E262 light socket without extra wiring.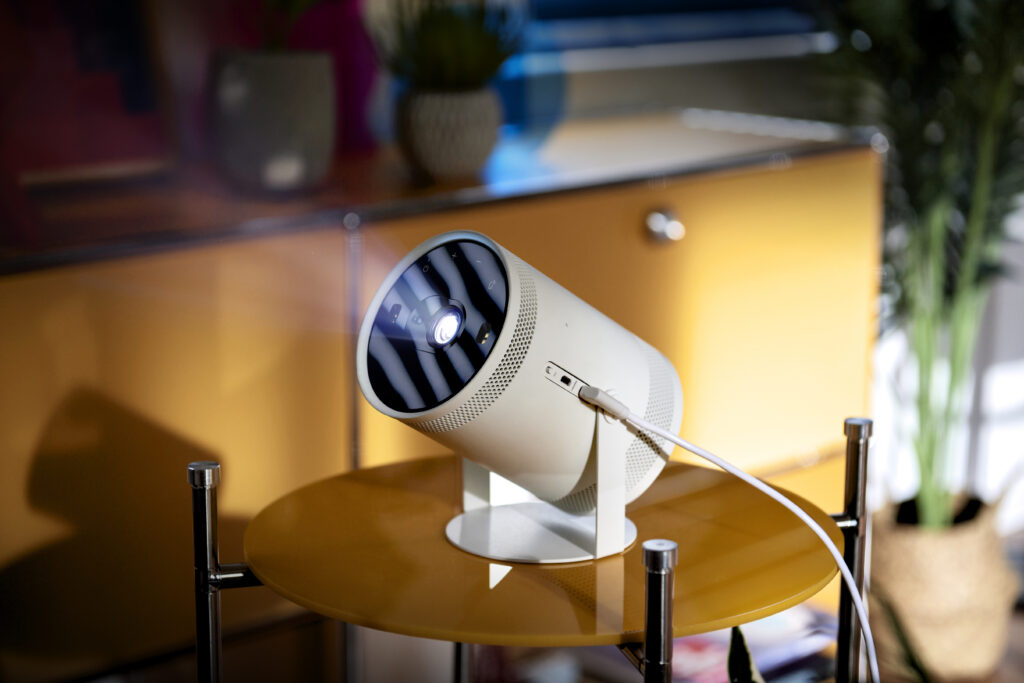 The Samsung Freestyle, on the other hand, can function as a mood lighting device thanks to its glass lens cap, as well as a smart speaker that syncs its lighting to the music being played.

Last but not least, the Freestyle includes features similar to those found on Samsung Smart TVs, such as streaming services, mirroring, and casting.
In terms of availability, the projector is already available for pre-order in the United States for $900 and will soon be available in other global markets.