Minister of State Farrukh Habib has said that on February 9, the Prime Minister will distribute health cards in Faisalabad.
Minister of State for Information Farrukh Habib has said that Prime Minister Imran Khan got all the honor and fame.
He said that for the first time the Prime Minister put Rs. 1 million in the pocket of each person. With Rs.
The Minister of State said that the tax money of the people is being refunded in case of health care. On February 9, the Prime Minister will distribute health cards in Faisalabad.
How to get the Sehat Insaf Card?
Here is a step-by-step guide to obtaining and using a Sehat Insaf Card to access medical services:
STEP ONE: Assess your Eligibility
To check your eligibility for the program, SMS your National Identity Card number to 8500.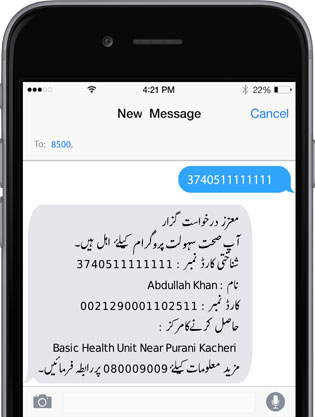 NEXT STEP: Obtain your SehatInsaf card.
If you have been declared eligible, you can obtain your SehatInsaf card from a card distribution center established in your district.
STEP3: Collect the necessary information and documents.
Determine the hospitals that have been approved for the SehatSahulat Program.
Bring the following documents with you when you visit an approved government or private hospital.
Original CNIC
B-Form (in case of child treatment)
SehatInsaf card
4th STEP: To receive treatment, present your SehatInsaf card.
When you arrive at the empaneled hospital, go to the dedicated SSP representative counter for further assistance. The SSP staff will verify your SehatInsaf card and direct you to the appropriate hospital department for treatment.
STEP 5: Obtain the treatment for free.

After the patient has been admitted to the hospital, the cost of treatment will be deducted from the SehatInsaf card.

NOTE: This service is only available if the patient requires hospitalization.