Hyundai's new MPV (Multi-Purpose Vehicle) has been introduced. The Hyundai STARIA made its debut as an imported CBU (Completely Built-Up) vehicle.
The STARIA provides several options for a short or long excursion. First and foremost, with a vehicle that can seat up to 11 people, the STARIA has plenty of space. The spacious interior has been designed to maximize comfort and safety, whether it's headroom, legroom, or luggage space.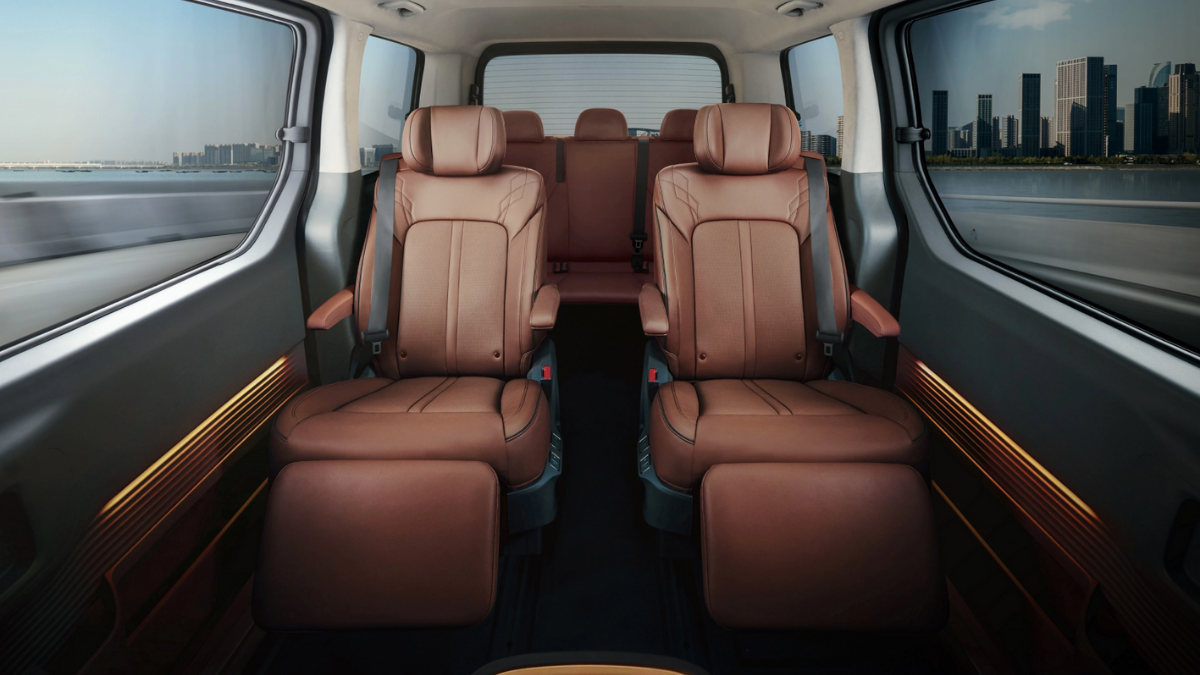 Variant Of Hyundai STARIA
The Hyundai STARIA is available in four different designs. The base model is the STARIA 3.5L Automatic, and the top-of-the-line model is the STARIA HGS 3.5L Automatic. STARIA 2.2L Diesel Automatic and STARIA 2.2L Diesel Manual are the two mid-level variants. 
Prices
Here are the list o ex-factory prices of four available variants of Hyundai STARIA.
STARIA 3.5L Automatic Rs. 7,199,000
STARIA 2.2L Diesel Manual Rs. 7,349,000
STARIA 2.2L Diesel Automatic Rs. 7,749,000
STARIA HGS 3.5L Automatic Rs. 9,2999,000
Reservations and Delivery
Hyundai has imported a limited number of units of all variants, which are now available for booking at half-price. The delivery time for the lower three variants is one to two weeks for this initial stock, and the top-of-the-line HGS variant is one to two months.
Average Cost of Fuel
The 3.5LV6 MPI has a rated fuel economy of 10.5L per 100 kilometers [9.5 km per liter] according to Australian fuel economy figures. Again, these are under lab test conditions and may not be achievable in real life. Also, while international fuel economy figures are rarely relevant in Pakistan, we can use them as a guideline.
Competitor
In their home market of South Korea, the Hyundai STARIA and KIA Carnival compete for head to head. The MPVs are related to the Hyundai Tucson and KIA Sportage.