Despite the fact that LG officially exited the smartphone market last year, the company remains very popular in the electronics supply chain industry, particularly in its LED Display Business Division.
LG was invited as one of the event's more esteemed panelists this year at SID 2022 Display Week, and during the company's showcase, the brand revealed that its research and development team has successfully developed a foldable OLED device that can fold and unfold from 0 to 360 degrees.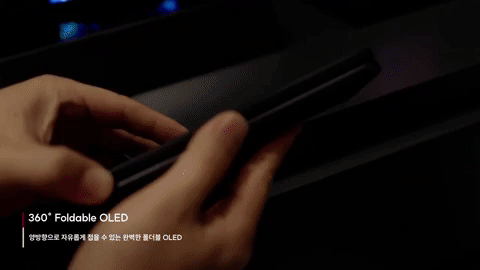 LG Display demonstrated a Foldable OLED touchscreen that measures 8.03 inches when unfolded horizontally during the event. However, what distinguishes this display is that the panel can be folded inwards or outwards, and at any angle between 0 and 360 degrees.
In terms of durability, LG appears to be using UTG (Ultra-Thin Glass) technology for the Foldable OLED, and the exterior screen is coated with an anti-fingerprint material to keep the device looking pristine at all times.
LG claims that the 360 Foldable OLED is rated for 200,000 folds under normal use, and other technical details for the display include its 2480 x 2200 pixel resolution, which allows for a sharp 413 PPI, 109.9 percent coverage of the DCI-P3 color gamut, and the panel is rated for 430 nits of brightness under normal conditions and can reach up to 600 nits of peak brightness in difficult situations.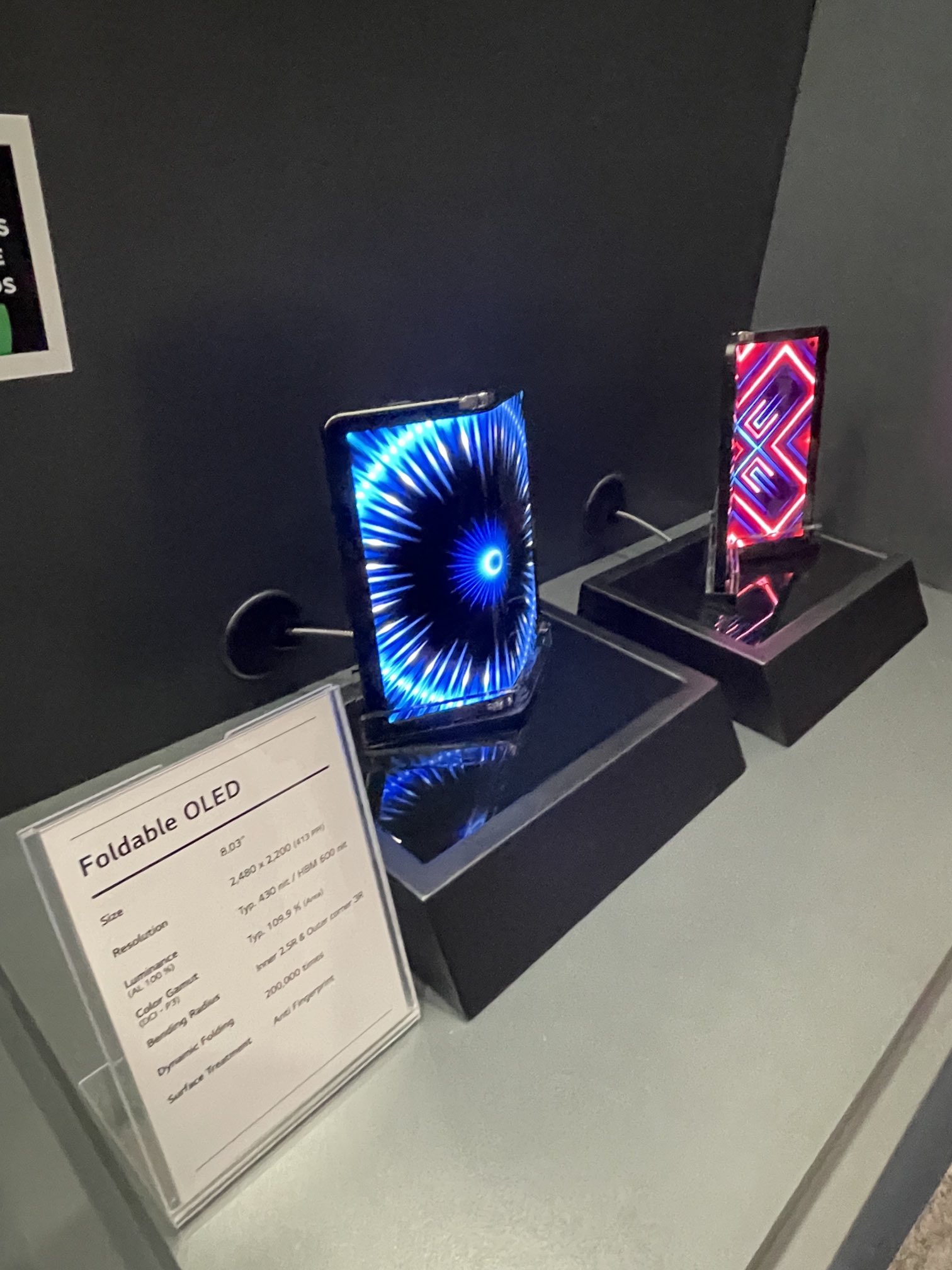 Although there does not appear to be a practical use case for this form factor at the moment, the design certainly looks futuristic, and kudos to the display panel engineers for pushing the limits of our screens.
Another reveal at the event was the company's 17-inch foldable OLED panel, but this time it doesn't fold 360 degrees, but rather 180 degrees inwards, like a laptop. Despite its enormous size of 17 inches, the LG display prototype demonstration was quite impressive. The overall design is a clamshell design, similar to Samsung's Galaxy Z Fold 3 or the Oppo Find N.