Movies are now rooted in our society. Movies add to the enjoyment and are wonderful ways to create memories with friends and family, whether you watch them in theatres or online.
This Eid ul Azha, viewers may enjoy action-packed and comedic films at Cinema.
Here is all the information you require to ensure that you can purchase your tickets on time.
This Eid-ul-Azha, a number of Pakistani films will be released. For your convenience, we have included the release dates, synopses, and trailers for each film.
1. Quaid e Azam Zindabad
Released on: July 10, 2022
The story centers on an immoral, unethical, and gorgeous cop (Fahad Mustafa) and a determined social activist (Mahira Khan).
The film offers a humorous perspective on corruption and how systemic change may have unintended consequences.
The film has several unexpected turns, and the incredible stunt action will have you on the edge of your seat.
2. London Nahi Jaunga
Released on: July 10, 2022
A girl learns that the place where her maternal side of the family resides in Pakistan is actually her homeland, not London. She travels to Pakistan in search of all the thoughts in her mind about her homeland.
She learns she has affection for her cousin when she returns to London.
Will she return? Will her cousin visit London after her? Will he go against his word and bring his sweetheart back to London? See the film to find out!
3. Lafangay
Release: July 10, 2022
Four people who want to succeed in life but have no plans to spend the night in a haunted house. They have both terrifying and hilarious supernatural encounters.
Is the home actually haunted, or is this just a trick to frighten them off? Find out this Eid at the movies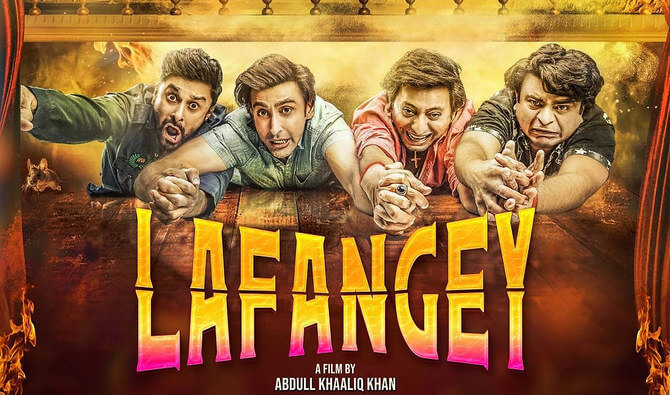 Book Your Tickets in Advance
You may watch London Nahi Jaunga, a quiet romantic comedy, with your friends and family during Eid.
Quaid e Azam Zindabad, on the other hand, is an action-comedy that is excellent if you want to see a movie with a message!
You will undoubtedly enjoy the horror-comedy Lafangey if you want to watch something absolutely new.
Do watch the mentioned films to show your support for the national film industry and to recognise their efforts and hardships!