The Saudi Arabian government stated on Wednesday that the pilgrims' time to board the ship for the Hajj in 2022 will be extended.
The General Authority of Civil Aviation (GACA) announced in a notification that pilgrims might board up to 11:59 p.m. on July 7 (Thursday).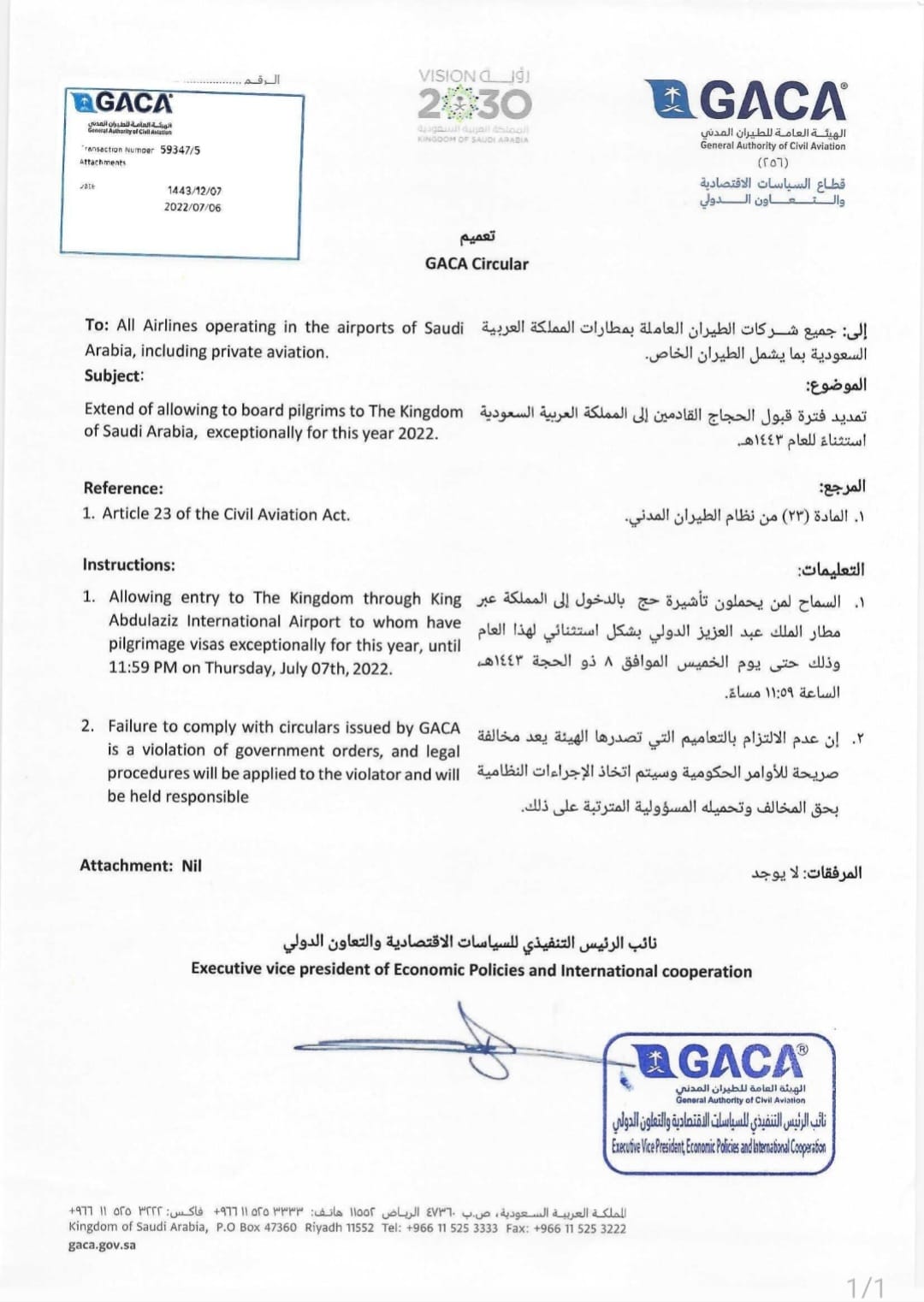 The announcement states that the pilgrims are getting a unique facility. The King Abdulaziz International Airport will be the pilgrims' point of entry into the kingdom.
The abandoned pilgrims at the airport in Islamabad can also travel. The statement stated that they will be transported through several planes from the airports in Peshawar, Lahore, and Islamabad.
Anyone who disregards the GACA circulars will be in violation of the law. In this regard, the offender will face legal repercussions and be held accountable.