Between January and March 2022, more than 12 million videos were deleted from TikTok, making Pakistan the second country in the world to take down the most videos for breaking the platform's community standards.
In a quarterly report, the digital giant controlled by China stated that 12,490,309 videos had been removed from the site, with a removal rate of 96.5 percent occurring before any views and 97.3 percent occurring within 24 hours of posting.
ALSO READ:
According to TikTok's Community Guidelines Enforcement Report for Q1 2022, the platform utilized a proactive removal rate of 98.5 percent to delete 12,490,309 Pakistani videos.
With these numbers, Pakistan comes in second place globally for the most videos deleted in Q1 2022, behind the US, which takes first place with 14,044,224 videos taken down. Globally, 102,305,516 films were taken down in this quarter, accounting for nearly 1% of all videos posted to TikTok.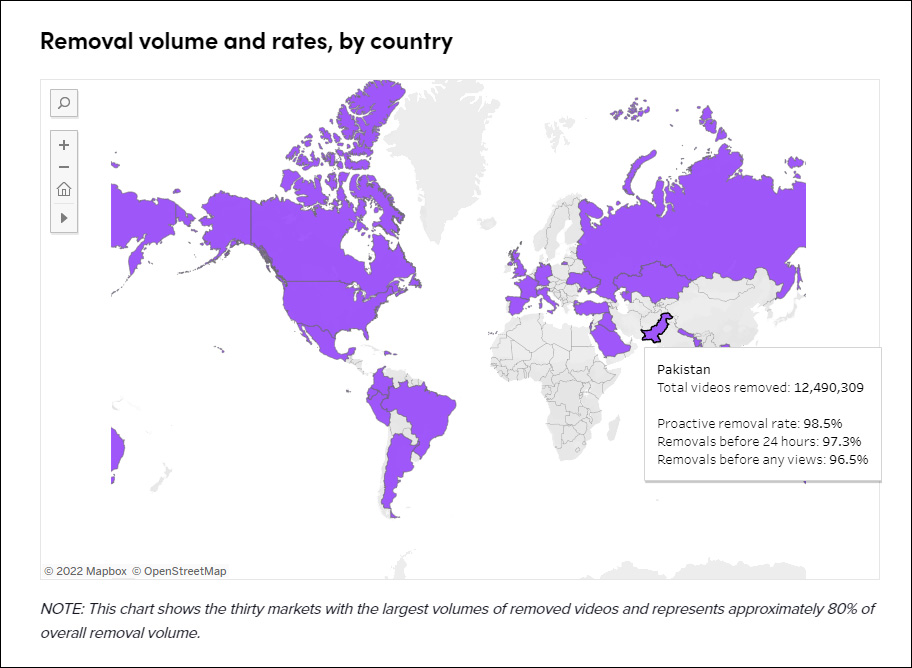 Philippines (7,902,705), Indonesia (6,892,463), Brazil (4,782,803), Russia (4,696,930), Bangladesh (3,475,456), Mexico (2,773,898), and Vietnam are other top nations on the takedown list (2,438,307).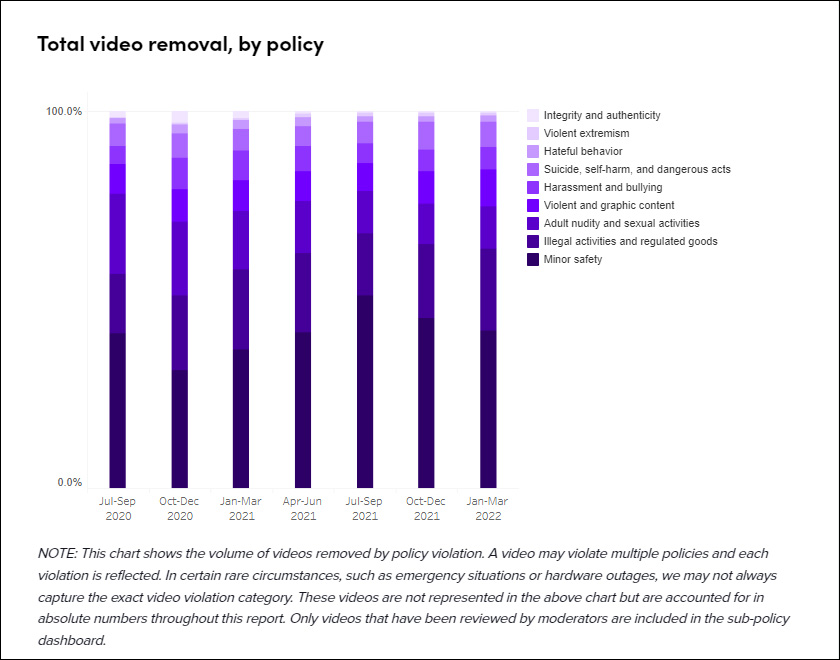 Because the videos violate TikTok's community rules, which are "intended to build an experience that prioritizes safety, inclusivity, and authenticity," they were taken down.
ALSO READ:
The platform also discovered and shut down 204 accounts, six networks, and other coordinated efforts to sway public opinion and deceive people about their identity.
The company terminated 117,768,586 accounts in total, 71,021,950 of which were believed to belong to people under the age of 13, and 32,759,241 of which were false.