This year, Karachi and Lahore will host the Pakistan vs. England T20 series. Interestingly, this will be the first visit from England to Pakistan in 17 years.
The first four are taking place at the National Stadium in Karachi, and the remaining games will be played at the Gadaffi Stadium in Lahore.
However, a source claims that the PCB originally intended to hold this seven-match T20I series at a number of Pakistani towns, including smaller stadiums like Multan and Faisalabad.
However, the panel sadly decided to reject the request. Just two or three prominent stadiums will now host all seven T20I series games.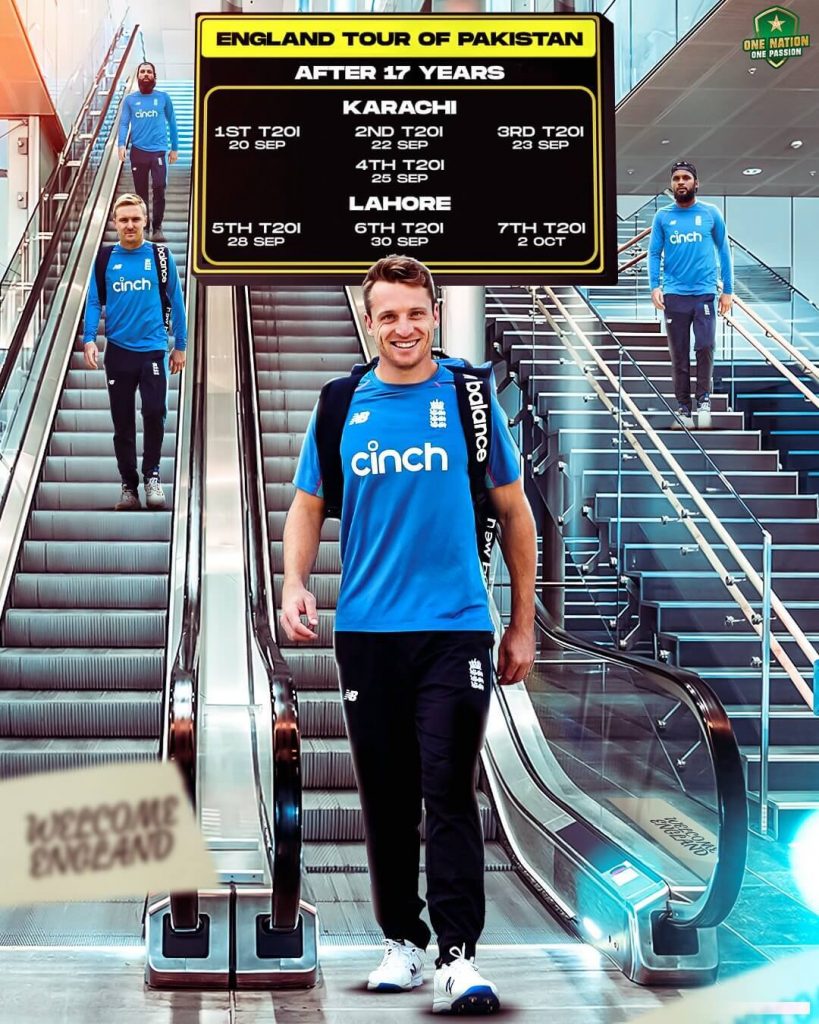 According to a source NDTV referenced:
The two primary locations for the series are Karachi and Lahore, with Rawalpindi being included as a backup. But it is certain that there will be large audiences for the matches even in Karachi and Lahore now that England is visiting Pakistan after a 17-year absence.
The source added that the PCB expects a delegation to visit somewhere between July and August and that the ECB has already received a tentative proposal of sites and dates.
Before England departs for Australia for the men's T20 World Cup, the series is scheduled to begin on September 20 and end on October 2.
The fact that England will be visiting Pakistan for the first time in 17 years should not be ignored.
The full England vs. Pakistan T20 series schedule is shown below.
Tuesday, September 20: First T20I in Karachi
2nd T20I, Karachi, 22 September (Thursday).
Third T20I, September 23 (Friday), Karachi,
Fourth T20I, Karachi, September 25 (Sunday).
Wednesday, September 28th, 5th T20I, Lahore
6th T20I, Lahore, 30 September (Friday).
7th Twenty20 International, Lahore, 2 Oct.
Officials from the Cricket Board anticipate a sold-out crowd for this match series as well, as they do every time.

On Tuesday, PCB Director of International Cricket Zakir Khan stated:
"I am convinced that the cricket fans, like they did during the series against Australia, will show up in large numbers to support both teams and also make our Diamond Jubilee celebration year a memorable one," said the author.
So, this series might provide some useful practice for both teams ahead of the T20 World Cup.