After the Samsung Unpacked event, we are left with two gorgeous smartphones. The most anticipated launches of the year are the Galaxy Z Fold 4 and Z Flip 4.
The devices are currently featured on Samsung's official Pakistani website, indicating that Pakistan will soon see their release. There will be a brief pre-order promotion before the phones become available on store shelves.
Other than a few internal updates, there haven't been any substantial design modifications to the pair. The Z Fold 4 and Z Flip 4 might be considered improved versions of their predecessors.
Let's take a closer look to see what types of improvements we may expect for these phones.
Let's begin with the Fold 4's dual display design. We have a tall aspect ratio-optimized 6.2-inch dynamic AMOLED cover display with HD+ resolution at 2316 x 904 pixels. It is shielded by Corning Gorilla Glass Victus Plus.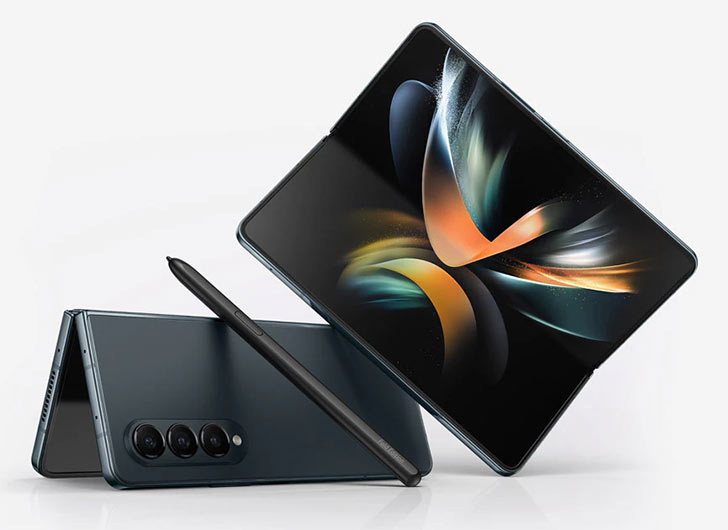 When we unfold the phone, we reveal a 7.6-inch QXGA+ dynamic AMOLED display with a resolution of (2176 x 1812p). Both screens provide a smooth 120Hz refresh rate and a maximum brightness of 1000 nits.
When comparing the Z Fold 4 to its predecessor, the design has been slightly altered. The latest Fold variant from Samsung is a little bigger and a little shorter overall. Without comparing them side by side, it's hardly evident.
The design's smoothed-out bezels give it an even appearance of gloss. The use of a single hinge mechanism has simplified the design and reduced the display crease.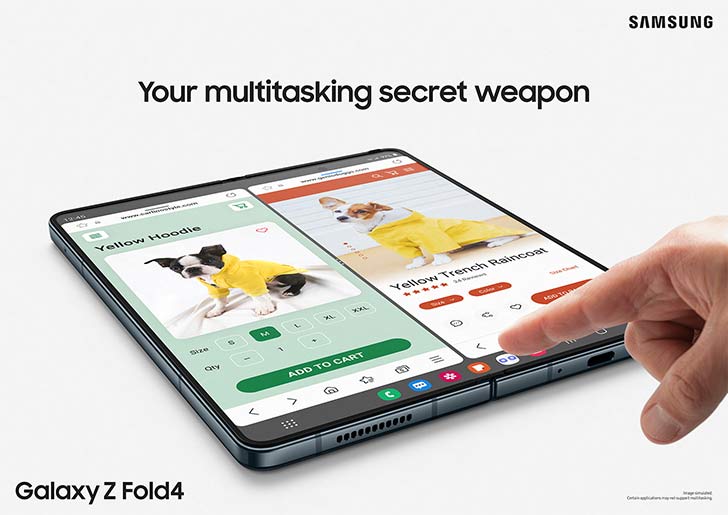 Here, we're looking at a camera that has significantly improved. A 50MP primary camera, a 12MP ultra-wide lens, and a 10MP 3x optical zooming telephoto lens are now included on the back of the device. A 4MP sensor is concealed behind the internal display panel, and a 10MP camera is housed in the cover display.
In Pakistan, 256GB and 512GB storage options will be available.
The 12GB of LPDDR5 RAM will be the same in both versions. The Snapdragon 8 Plus Gen 1 SoC, a CPU built using 4nm production technology, is the brain of the Z Fold 4, making it very power-efficient. The phone runs One UI 4.1.1 on top of Google's most recent Android-2L version. The 4,400mAh cell powering the foldable king has a 25W power output.
The Galaxy Z Flip 4 has the same appearance as its predecessor, but it features significantly better hardware, including a 6.7-inch FHD+ foldable display powered by 2X dynamic AMOLED. The screen can refresh at a 120Hz adaptive rate.
It boasts an HDR10+ function for more brightness when viewing films and an eye-popping 1200nits of brightness. On the rear, there is a 1.9-inch super AMOLED cover display as well.
The Snapdragon 8 plus Gen 1 CPU used in the Z Fold 4 is also included in the Z Flip 4.
Samsung thinks that the new chip will address the long-standing problems of battery life and overheating in its clamshell series.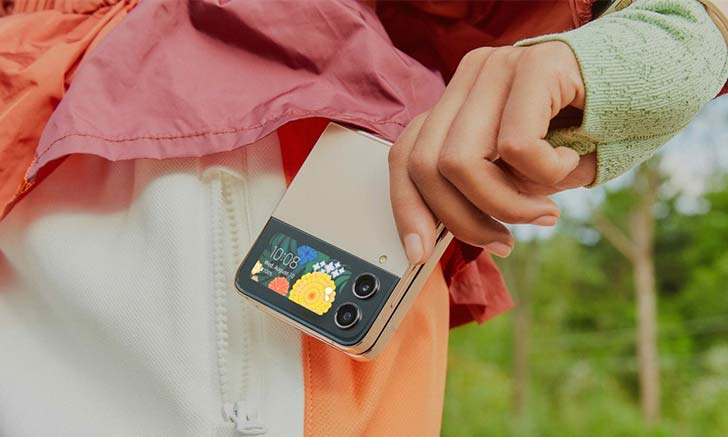 A 3,700 mAh battery that enables 25W power output powers the Galaxy Z Fip 4. Running on Android 12 x One UI 4.1.1 is the clamshell. It comes with 128GB or 256GB of storage and 8GB of RAM. Numerous color options, including Bora Purple, Graphite, Pink Gold, Blue, Yellow, White, Navy, Khaki, Red, etc., will be available for the phone.
Samsung Galaxy Z Flip 4 and Galaxy Z Fold 4 Price in Pakistan
While the Galaxy Z Fold 4's basic model with 12GB RAM and 256GB storage costs about $1,799, or around PKR 396,000/-, the Galaxy Z Flip 4's base pricing starts at $999 USD, translating to PKR 220,000/-.