For its users, the well-known social media platform Twitter has made a big statement. After lobbying efforts and requests from its users, the American tech giant said on September 1 that an "edit tweet" function will soon be added to its social networking platform for users this year.
According to the company's official blog post, users can alter their Tweets after they have been posted using the "Edit Tweet" tool. The ability can be useful in situations like typo correction and hashtag addition without deleting the entire Tweet or Twitter thread.
ALSO READ:
Currently, a limited number of Twitter users will have access to the "Edit Tweet" option while it is being tested internally. According to Twitter, internal testing assists the development team in identifying and resolving potential problems as well as incorporating input. This includes the potential abuse of the "Edit Tweet" function.
But Twitter did say that by the end of this month, "Edit Tweet" would be available to all of its premium Twitter Blue subscribers. They gain early access to features as part of their membership and assist Twitter in testing them before the features are made available on the social media network.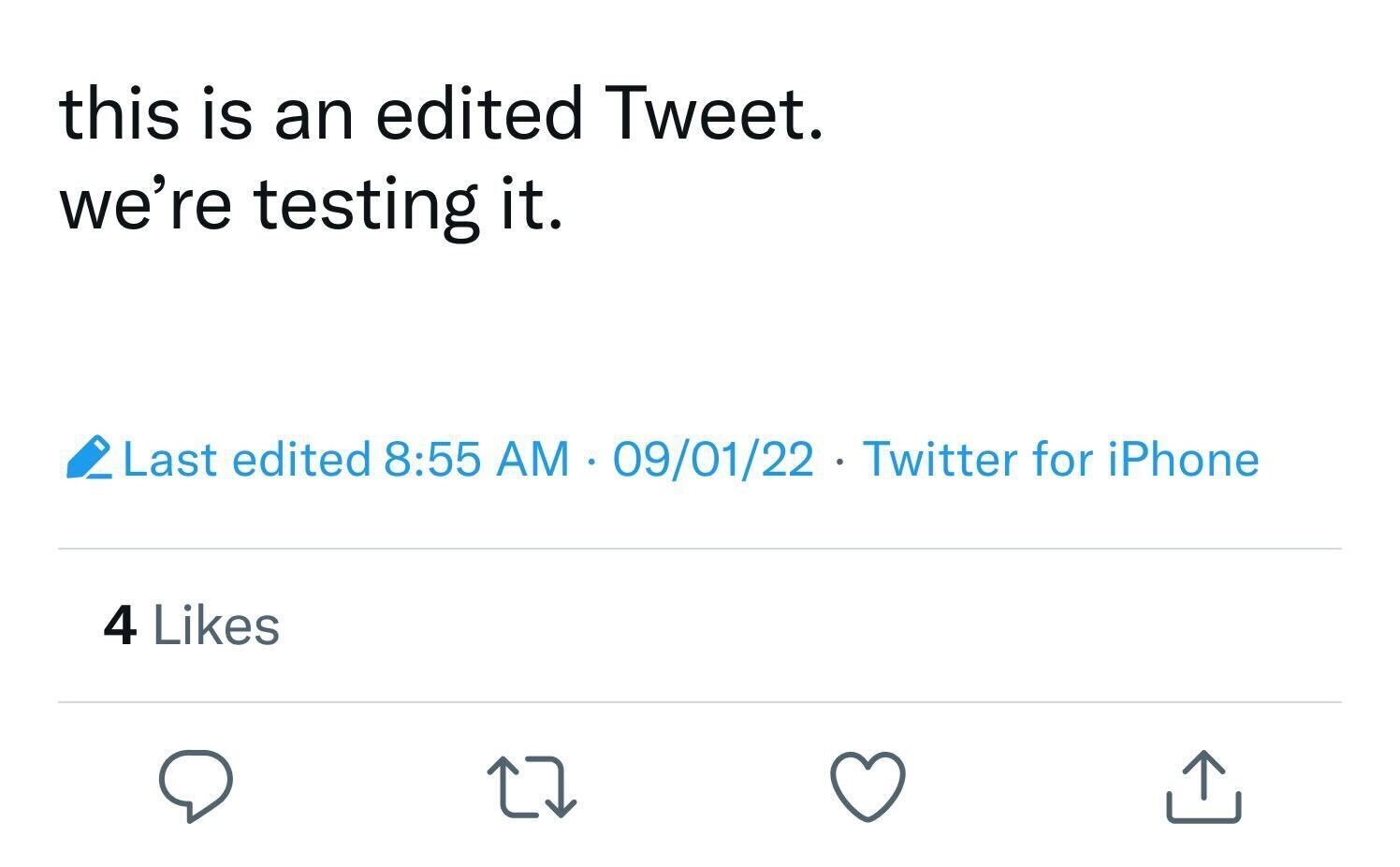 Twitter talks about the mechanics of the Edit Tweet feature as follows:
The first 30 minutes after a tweet is published will allow for a few edits. Edited Tweets will have an icon, a timestamp, and a label to make it apparent to readers that they have been changed from the original Tweet. Viewers can access the tweet's Edit History, which contains earlier iterations of the tweet, by tapping the icon.
With Edit Tweet now available, Twitter is expecting that users will find tweeting to be less intimidating and stressful. The company adds that it will closely monitor how the functionality changes how users read, write, and interact with Tweets.