A bank account opening can be a real hassle. The requirements for opening an account vary between banks, and some tend to ask more questions than others. If you have a job, it is even more difficult because you need more paperwork to prove your employment.
The State Bank of Pakistan (SBP) has launched a new service that makes it easy for you to open a bank account from the comfort of your home. Even if you don't have a working internet connection, you can still achieve this. Through SBP's new Asaan Mobile Account Service, you can now open a bank account by sending an SMS to *2262#.
ALSO READ: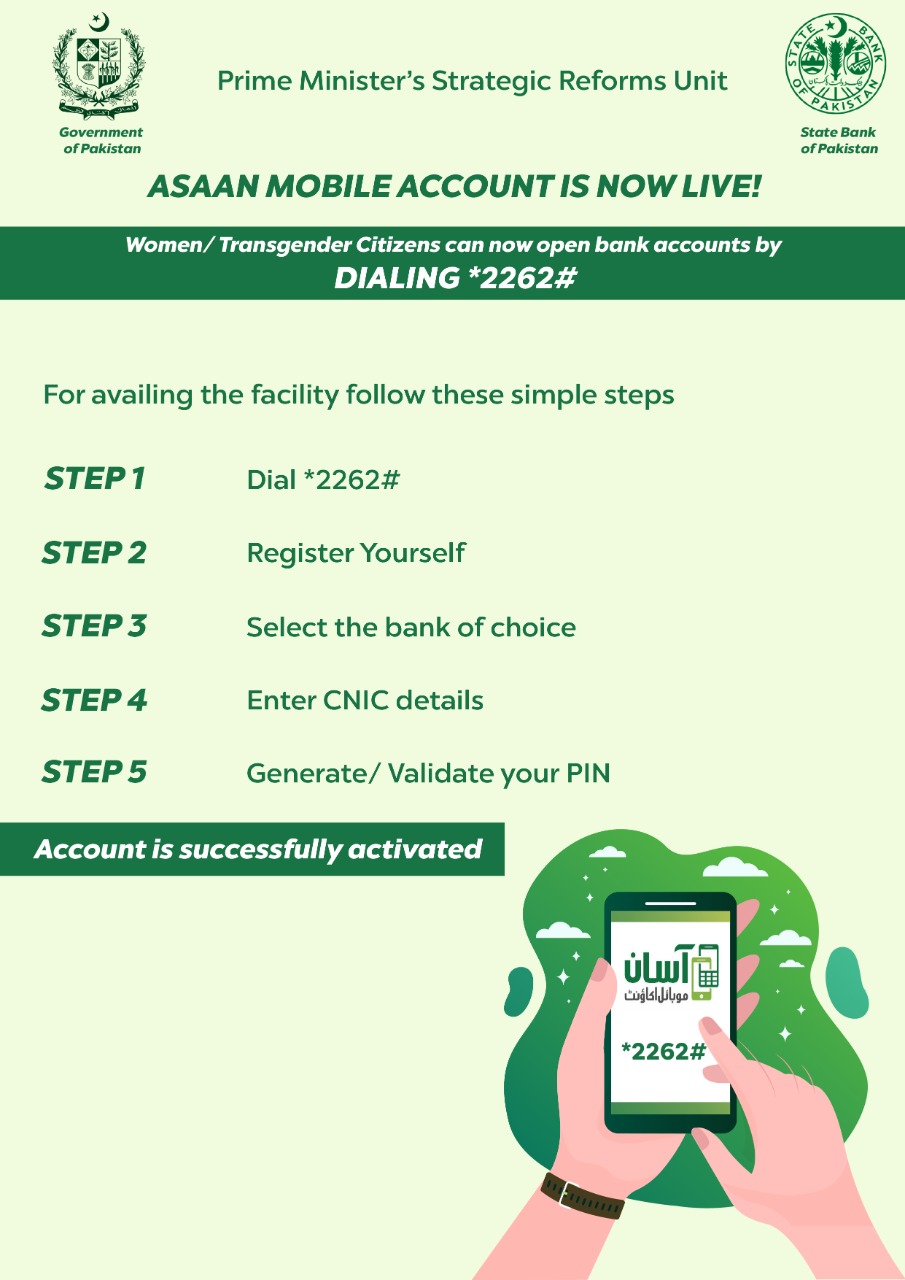 The above image lists each of the necessary steps. Sending an SMS to the aforementioned code will get you registered, allow you to choose a bank, add your CNIC information, and grant you a PIN for your account.
ALSO READ:
This demonstrates that any bank can use the facility to open an account, rather than just the State Bank of Pakistan.
Salman Sufi, head of the Prime Minister's Strategic Reforms Unit, shared the information in a tweet. He stated:
Although he states that "women and transgender citizens" should be accommodated, it is important to note that the facility is accessible to all.
However, the government representative made it clear that women are given special attention because they frequently experience difficulties when opening bank accounts.
Salman Sufi answered a user who asked how the bank account will operate with regard to verification, deposits, transfers, withdrawals, and other features by saying that everything can be done via SMS.
ALSO READ:
It will be interesting to see how this service develops and how to help the general public, particularly women and senior citizens.