Three new displays from Philips, the 34B1U5600CH, the 27B1U5601H, and the 24B1U5301H, were allegedly "built to satisfy the dynamic needs" of modern professionals.
These monitors have respective screen sizes of 34 inches, 27 inches, and 24 inches. They all have IPS panels aside from the 34B1U5600CH.
ALSO READ:
The 34-inch model sports a VA panel with a 3,440 x 1,440-pixel resolution, a refresh rate of 120 Hz, and a 1500R curvature (UWQHD). The 1080p resolution, 75 Hz refresh rate, and W-LED backlights of the 24-inch 24B1U5301H are included. The IPS panel on the 27-inch 27B1U5601H features a 2K resolution (2,560 x 1,440 pixels). The flat monitors 24B1U5301H and 27B1U5601H are both available.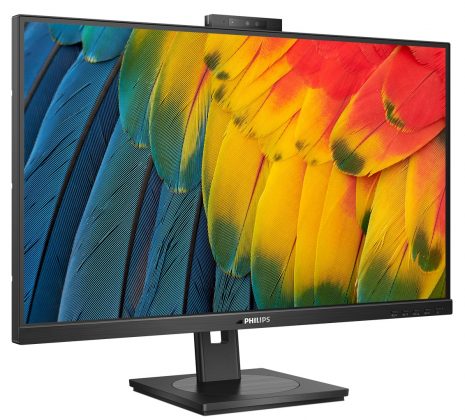 The embedded 5 MP webcam with stereo speakers, a noise-canceling microphone, and support for Windows Hello is the standout feature of these displays. A USB Type-C docking hub with RJ45 Ethernet, four USB 3.2 Type-A ports, DisplayPort connectivity, and up to 100 W of power for laptops are included with every Philips display. The manufacturer additionally added a KVM switch to each of the three monitors.
The monitors are equipped with the SmartErgoBase, which has tilt, swivel, and height adjustment options. The 24B1U5301H starts at £369.99 (GBP) and €439 and should be available by the end of October, according to the manufacturer (EUR). Philips also sells the 27B1U5601H for £459.99 and €549. Contrarily, the 34B1U5600CH will cost £619.99.