Two new ultra-compact laser projectors have been introduced by Japanese electronics giant Sony Corporation. According to reports, the VPL-PHZ61 and VPL-PHZ51 are the smallest WUXGA 3LCD laser projectors in the world.
They offer excellent operational performance, high brightness, and flexible installation, making them a reliable choice for a variety of business, educational, museum, entertainment, and simulation applications.
ALSO READ:
The VPL-PHZ61 and VPL-PHZ51 have the widest vertical shift among fixed lens variants at +55% and are small and simple to mount on ceilings in conference rooms and classrooms. The VPL-PHZ61 with 6,400 lumens (7,000-lumen center) and the VPL-PHZ51 at 5,300 lumens are also extremely bright models (5,800-lumen center).
Even in a well-lit meeting space or lecture hall, the lumen can ensure the projection of clear visuals to enhance user participation.
ALSO READ:
Sony's Reality Creation real-time signal processing, mapping, and analysis technology enable the projectors to produce sharp and clear images, enabling successful presentation and display. Both of the new models are compatible with 4K video sources because they both allow 4K60P input. The overall clarity, resolution, and quality of the visual, whether it be in the form of images, graphs, or text, can also be enhanced by Sony's Reality Creation.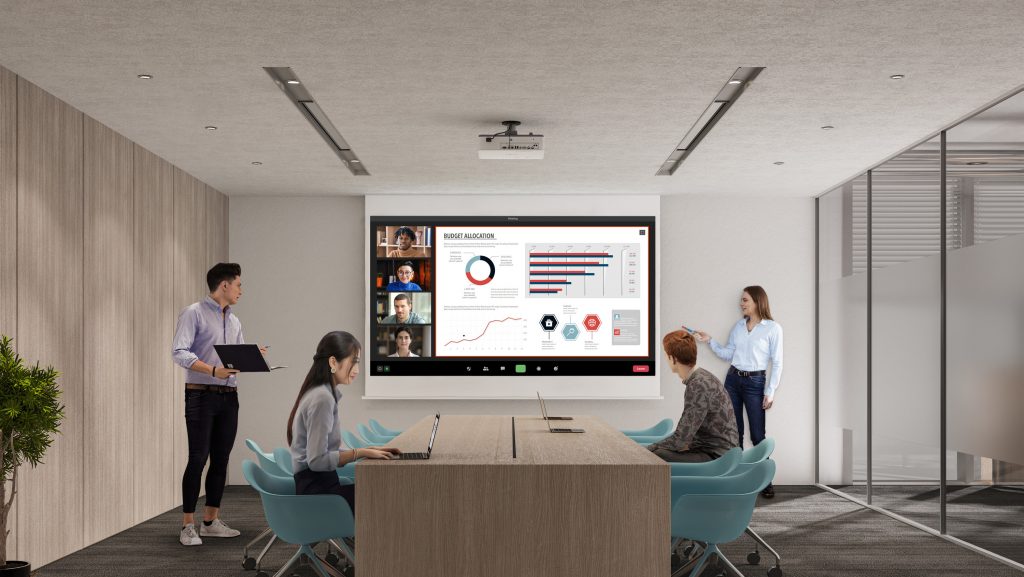 Additionally, the projectors do not need a converter when used with other 4K devices to concurrently project 4K material and support HDMI's "Deep Color" and HDCP2.3. Both projectors have the Reality Text feature, which enhances text-based presentation materials by displaying sharper letters and lines with better legibility.
ALSO READ:
Ingenious Intelligent Settings on the projectors help optimize performance based on the usage scenario. Thanks to the use of specialized Bright View technology, colors maintain their contrast and richness even in heavily illuminated areas. The new Ambiance function adjusts the Bright View, Color Gain, and Reality Creation settings in accordance with the brightness of the environment as determined by an ambient light sensor. The new models also use a brand-new filter material that does not require cleaning in conference rooms or classrooms.
Both projectors' prices and availability have not yet been disclosed by Sony.