The Chinese media went into a frenzy recently when a social media post by Xiaomi was put up suggesting the company was finally venturing into car manufacturing. The post was accompanied by a silhouette of a real-looking car. However, the company was quick to clarify that the Weibo post was an error from the handler and there were no immediate plans to get into car making.
The company later unveiled a remote-controlled version of the Suzuki Jimny SUV. The can is a sleek replica of Suzuki's popular Jimny off-road vehicle and it is availed in a 1:16 scale and a retail price of 199 yuan (~$28) in China.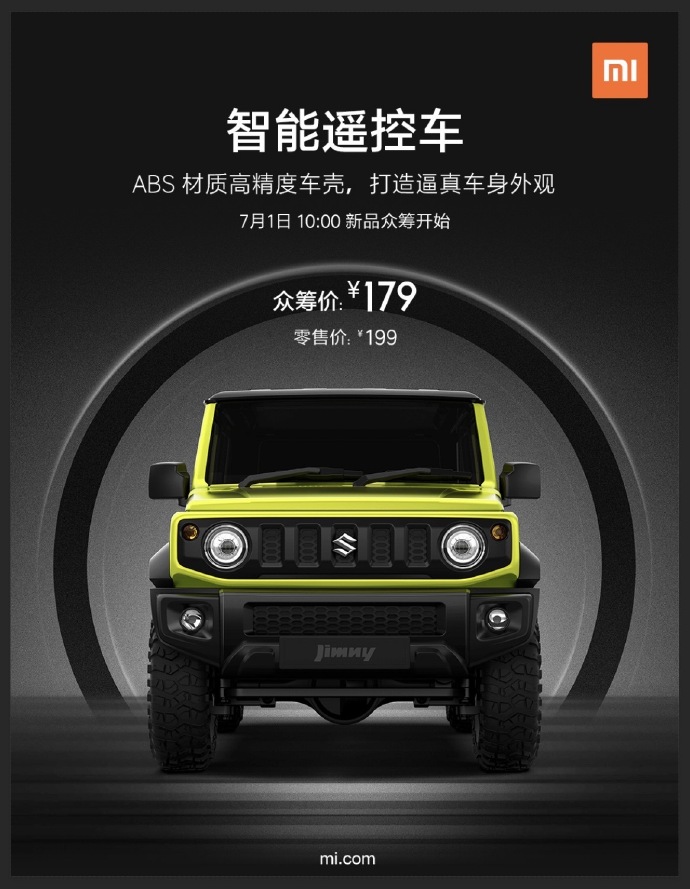 Xiaomi may not have plans to dabble into car manufacturing at the moment but that doesn't mean the company hasn't got it on its "To do" list. The Chinese company had made a regulatory filing in India in 2017 which suggests that it might sell electric vehicles. A Xiaomi employee was reported to have told the Financial Times that the company didn't currently have any cars in production.
Just last year, Xiaomi teamed up with Chinese carmaker FAW best known for building the iconic Red Flag sedans that chauffeur top Communist officials. According to promotional materials, the Xiaomi version of the Bestune T77 SUV allows owners to remotely control Xiaomi's smart home products through voice commands in the vehicle. Prices started at 124,800 yuan (US$17,625).
Just last month, Xiaomi registered a Chinese trademark that roughly translates as "Xiaomi car alliance." Apart from Xiaomi, other tech giants such as Huawei has also got plans in this regard. The Chinese market leader teamed recently joined forces with 18 carmakers in China to develop 5G-connected vehicles for consumers.